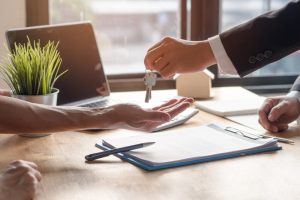 If you were injured in an accident caused by a dangerous or defective condition of your rental property, you may wonder whether your landlord bears any responsibility for the harm and loss that you have suffered. Because a tenant largely has control over their leased premises, landlords typically do not have liability for injuries their tenants suffer in their rentals.
However, a landlord may have responsibility for an accident that caused you injury when the accident resulted from your landlord's negligence. Here's how to prove your landlord's responsibility for the accident you suffered in your rental.
When Can a Landlord Be Held Liable for a Tenant's Injuries?
A landlord can be held liable when a tenant is injured in their leased premises under certain circumstances, including:
The landlord had control over the condition that caused the tenant's injury – Generally, landlords will only be held liable for injuries suffered by tenants where the injury occurred due to a condition that the landlord had control over. Tenants are usually given substantial or complete control over the condition of leased premises. However, if a tenant is injured in the common area of a property, a landlord can be held responsible since common areas remain in control of the landlord.
The landlord concealed knowledge of a dangerous or defective condition of the leased premises – Even if a tenant is supposed to have control over a condition, a landlord may be held liable for a tenant's injury if the landlord failed to disclose the fact that the leased premises contained a concealed or non-obvious condition that caused the tenant's injury.
The landlord had a feasible opportunity to reduce the risk of injury – Landlords may also be held liable for tenant injuries that could have been prevented by simple, low-cost actions that the landlord could have taken, especially in between tenancies when the landlord had possession of the premises.
The condition created a serious likelihood of injury – Finally, landlords may be held liable for tenant injuries that are caused by unreasonably dangerous conditions of the property that pose a risk of serious injury, even when the premises have been leased to and placed in the control of the tenant. For example, a leaking gas line or a raised porch whose support beams are at imminent risk of failure are conditions that should be corrected by a landlord who has or should have knowledge of such conditions.
Evidence That Can Be Used to Prove Landlord Liability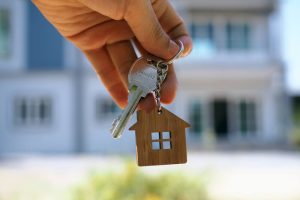 Examples of the types of evidence that may be used in a tenant's personal injury claim against their landlord include:
Accident scene photos or video, particularly when they show the dangerous or hazardous nature of the condition that caused the tenant's injury.
Expert testimony that can provide opinions regarding a landlord's legal duties under state or local law, and regarding the feasibility of corrective actions the landlord could have taken and how they could have reduced the risk of injury.
The lease between the landlord and tenant, which can show that the landlord had control over the condition that caused the tenant's injury.
Landlord Liability for Violating State Laws and Local Ordinances
Finally, a tenant might prove their landlord's liability for injuries they suffered where the landlord violated state law or local ordinances. Where a landlord violated laws or ordinances, a tenant injured by a dangerous condition of the leased property might pursue a claim of negligence per se.
Under this type of claim, negligence is presumed due to a party's violation of the law. Courts may choose to impose liability upon a landlord for a tenant's injury where the landlord violated an ordinance that governs the safety of rental property, the tenant suffered the type of injury that the law or ordinance was supposed to prevent, and the landlord's actions or inaction caused the tenant to suffer injury.
For example, if a tenant is injured by a fire when they could have safely evacuated if they were warned by a smoke/fire detector, a landlord may be held liable where state regulations or local ordinances require landlords to install such equipment in leased premises.
Contact Us Today If You Were Injured by a Hazardous Condition in Your Rental
If you suffered injuries in an accident that was caused by a defective or hazardous condition in your residential rental, contact Gibson Hill Personal Injury to speak with a Texas premises liability attorney from our firm about your legal rights and options. Call our firm at 512-580-8334 or use our website contact form today for a free, no-obligation consultation. We can discuss how our firm can help you pursue financial recovery from your landlord when they bear responsibility for your injuries and losses.