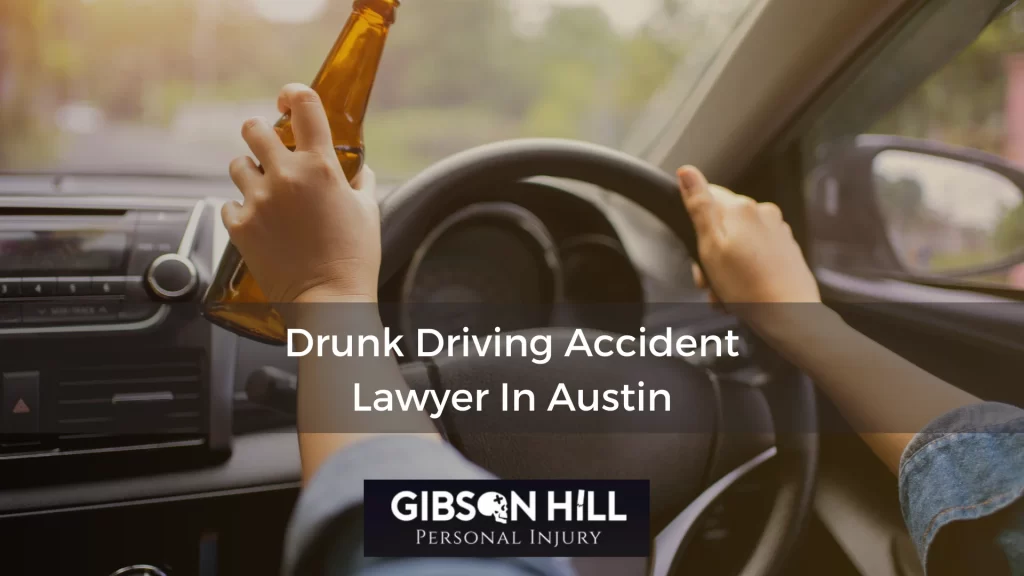 Drunk drivers cause far too many tragic car accidents each year. In 2018 alone, drunk drivers killed nearly 1000 people in Texas, which is 26% of the total number of people who died in Texas car accidents in 2018.
If you were injured or your loved one was killed in an accident caused by a drunk driver, you might be eligible for financial compensation. No amount of money can eliminate the pain, suffering, and trauma of being hit by a drunk driver, and there is certainly no compensation that can bring back a loved one. However, compensation can help pay for your medical bills and other expenses and reduce financial stress.
If you are suffering because of a drunk driver's negligent actions, you deserve justice and fair compensation. Gibson Hill Personal Injury is here to help you through this difficult time and help you get the compensation you're owed. Call us today at (737) 249-6300 to schedule your complimentary consultation, and let us fight for your legal rights.
Why Do I Need A Lawyer?
If you or a loved one were involved in an accident caused by a drunk driver, you are likely feeling stressed, overwhelmed, and uncertain of the next steps. You might be in tremendous physical pain or dealing with grief if a loved one has died. Hiring a knowledgeable lawyer can help shoulder this burden by handling all aspects of your legal case while you rest and recover.
Additionally, a lawyer can handle all communications related to your case and stand with you during any questioning to help protect your legal rights. After a drunk driving accident, police, insurance companies, or the drunk driver's lawyers might question you or require you to give a statement.
During this questioning, Insurance companies and the drunk driver's lawyers will do anything they can to deflect responsibility from their client. They might twist your words to try to claim you were responsible for the accident, or they might ask you confusing or unclear questions. An experienced lawyer can help you avoid accidentally answering a question in a way that insurance can use to reduce or deny the compensation they owe you.
Why Should I Choose Gibson Hill Personal Injury?
At Gibson Hill Personal Injury, we understand how seriously a drunk driving accident can impact your life. In our practice, we strive to combine compassion with hard work to get you the best results possible. Our personal injury attorneys are dedicated to creating personal relationships with each of our clients by being honest, communicative, and compassionate. In return, we consistently receive outstanding reviews from our clients.
At Gibson Hill Personal Injury, we operate on a contingency fee basis. This means that you won't owe us any money until we help win your case. At the end of your case, we will take a percentage of your overall compensation. We won't charge you any bills or fees along the way. If we don't help win your case, then you don't owe us any money. This means that you can choose us to represent your case without any financial risk to you.
Don't wait to fight for the justice you deserve. To learn more about your legal options, give us a call today at (737) 249-6300 to set up a free consultation.
Drunk Driving Accident Lawsuits
Drunk driving can have both criminal and civil penalties. That means that the state can prosecute a drunk driver in criminal court, and if convicted, they can sentence the drunk driver to jail time or force them to pay fines.
The victim in a drunk driving accident is also entitled to sue the drunk driver in civil court in order to recover compensation for medical bills, property damage, lost wages, and pain and suffering. Criminal and civil trials are completely separate.
Personal Injury Lawsuits
You have the legal right to file a personal injury lawsuit against the drunk driver who caused your accident. With a personal injury lawsuit, you can claim compensation for any economic and non-economic damages. Economic damages are your actual expenses, such as medical bills, vehicle repairs/replacement, and lost wages.
Non-economic damages are the pain, suffering, and mental distress you have suffered as a result of the accident. It is sometimes more difficult to prove how much compensation you deserve for non-economic damages since money can only be an approximate, rather than a direct substitution for these damages. In order to claim non-economic damages, it is helpful to keep a journal where you document all of the ways your injuries impact your life.
Texas law also permits victims to ask the court for punitive damages. These are damages designed to punish the drunk driver for their egregiously reckless actions. Punitive damages also serve as a warning to other drivers to not make the mistake of driving while intoxicated. However, the decision to assign punitive damages is up to the discretion of the court, and they do not always award punitive damages.
Wrongful Death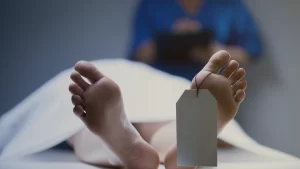 In the tragic event that your loved one dies in a drunk driving accident, you might be eligible to file a wrongful death lawsuit. In general, you can file this type of suit if you are the parent, child, or spouse of the deceased person.
You might be able to receive compensation for any medical bills your loved one incurred before their death, funeral costs, and lost wages. Additionally, a wrongful death suit might help you recover compensation to cover the wages that your loved one would have potentially earned up until their retirement.
In Texas, eligible dependents can also sue for compensation for the damage of "loss of consortium," which essentially means loss of the companionship that your loved one provided.
Contact Us Today
Drunk driving accidents are horrific. At Gibson Hill Personal Injury, we know that no amount of compensation can completely heal the physical and emotional wounds caused by your accident. However, compensation can help cover the financial hardships caused by your accident and help you rest and recover.
At Gibson Hill Personal Injury, we use every legal tool available to advocate for our clients and help them get the compensation they deserve. We are proud to stand up for victims' rights, and we want to do the same for you. Contact us today at (737) 249-6300 and schedule your complimentary consultation.