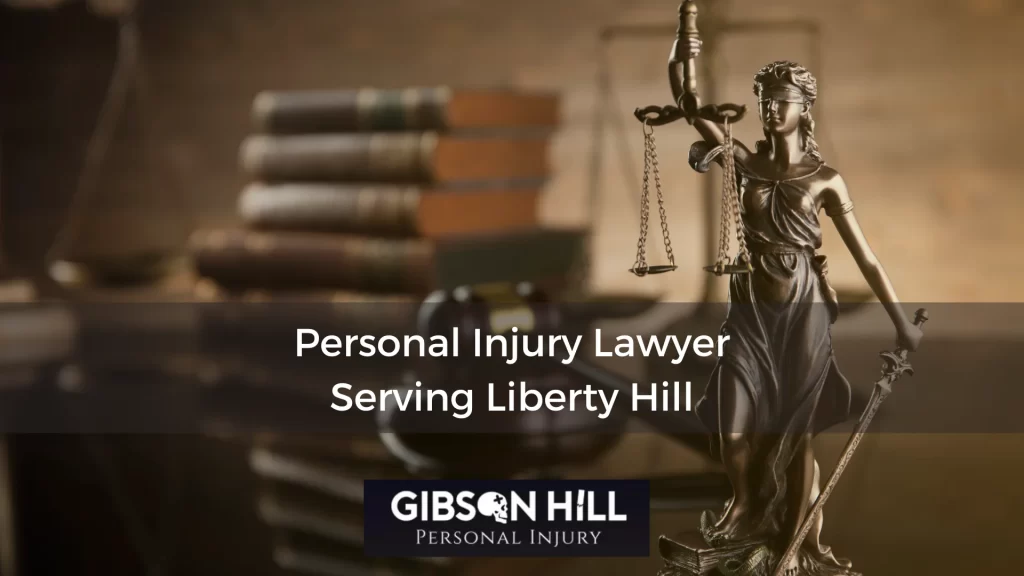 Located on the northwest corner of Austin, Liberty Hill is one of the fastest-growing communities in Austin. Families and businesses have located along the rolling hills of Shin Oak Ridge and have access to art galleries, live theater, and museums.
Families can enjoy a small town feel and good schools while they're just minutes from working and playing in Austin. But in the midst of life in Liberty Hill, there are families who are struggling with medical expenses and lost wages after experiencing an accident-related injury that was not their fault.
If you were involved in an accident that was not your fault and sustained injuries from that accident, you might be entitled to compensation. However, insurance companies do not make the process of getting that money easy. The Liberty Hill personal injury lawyers of Gibson Hill Personal Injury understand the emotional and financial burden you might experience after a severe injury.
After being injured in an accident, you doubtless have questions. Filing an insurance claim and negotiating with an insurance company for a fair settlement can be complex and intimidating. Added to this, you might also be recovering from significant physical and emotional injury.
Call our office today at (713) 659-4000 and schedule your free consultation. You'll sit down with one of our legal professionals, who will review your case, answer your questions, and advise you about your best options.
Time Limit to File a Personal Injury Lawsuit
In the U.S., every state sets a limit for how long a person has to file a personal injury lawsuit. This time limit is dictated by the statute of limitations. Under Texas Civil Practice and Remedies Code Section 16.003, you have two years from the date of the accident to file a lawsuit against the at-fault party.
If you miss this deadline, you will likely relinquish your rights to seek justice in court. Although two years may sound like a long time, gathering the evidence, data, and information needed to document your injuries and estimate your potential future medical care can be a slow and lengthy undertaking.
This two-year time frame can pass quickly. Don't let an unexpected accident or injury destroy the plans you have for your future. It is crucial to contact a Liberty Hill personal injury attorney as soon as possible after the injury to protect your right to fair compensation.
How a Liberty Hill Personal Injury Lawyer Can Help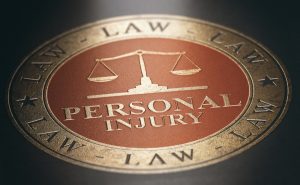 After an accident, the at-fault party's insurance company may send an insurance adjuster to speak with you. They might try to sound like they want to be your friend. However, it is crucial that you understand their job is to gather evidence to disprove your claim.
The insurance adjuster could ask you questions about the accident or request a recorded statement. You are within your rights to refuse to answer questions until you have an attorney present. An experienced personal injury attorney from Gibson Hill Personal Injury can help prevent you from inadvertently saying something that might negatively affect your case.
An insurance adjuster may also make an early settlement offer. More often than not, the first offer will not be a fair offer. Insurance companies have experienced attorneys and adjusters to represent their rights and protect their financial interests. You should have an experienced and compassionate attorney working for you, too.
The Liberty Hill personal injury legal team at Gibson Hill Personal Injury has a reputation for fighting aggressively and tenaciously to get you the maximum settlement for your injuries.
Types of Cases We Handle
After an injury that was caused by someone else's negligent behavior, you need an attorney who has experience negotiating with insurance companies or litigating in court for a fair settlement.
Slight variations in case law can make the difference between successfully recovering damages or not. Our legal team has a wide variety of experience with personal injury law. If you do not see your situation here, call our office at (713) 659-4000 to find out whether we can take on your case.
Types of Accident-Related Injuries
Accidents can cause many different types of physical, emotional, mental, and psychological injuries. Some of the injuries our clients have experienced include:
Catastrophic injury
Concussion
Broken bones
Psychological injury, including PTSD
Soft tissue injury
Burns
Depression and anxiety
Heart attack
Electric shock
Internal injuries
Kidney damage
Neck or back injury
Nerve damage
Paralysis
Torn or ruptured ligaments and tendons
Traumatic amputation (loss of limb)
Whiplash
Expenses Can Become Overwhelming
After an accident-related injury, you may experience mounting medical bills and, because of the injury, you may be unable to return to work. The legal team at Gibson Hill Personal Injury understands that compensation cannot make up for your injuries. However, it can help to pay your medical expenses and make up for lost wages. This can make your recovery just a little easier.
According to a report in CNBC, medical expenses are one of the key reasons behind two-thirds of the bankruptcy filings each year.
Our clients often have questions about the types of compensation that could be available. If negotiations with the insurance company are successful, you may receive economic and non-economic damages in the settlement.
Economic damages are compensation for verifiable and objective costs. These include medical expenses, such as doctor visits, prescription medications, physical therapy, and counseling. If your physician expects your injury will require long-term medical care, you may also receive compensation to help pay those expenses. Other compensation for economic losses can include lost wages and lost earning potential. Non-economic damages are compensation for subjective and non-verifiable costs, such as disfigurements, loss of enjoyment of life, and pain and suffering.
If settlement negotiations with the insurance company are not successful, you may choose to pursue a personal injury lawsuit. If the judge finds in your favor, economic and non-economic damages would be included in the verdict. In rare instances, the judge may also award punitive damages. This is not compensation for you, but rather a punishment for the defendant's malicious or intentional actions that caused the accident.
Call an Experienced Liberty Hill Personal Injury Attorney Today
Our legal team recognizes the mental, physical, and financial burden that comes with an accident-related injury. When you hire the Liberty Hill personal injury attorneys at Gibson Hill Personal Injury, you can be assured of aggressive representation to seek the maximum compensation possible to cover your losses. We take on the big insurance companies and fight fearlessly for our clients. Our legal team has extensive resources at our disposal to recover evidence to support your claim. During the entire process, we treat our clients more like family than clients.
If you've been injured in an accident that was not your fault, call our office today at (713) 659-4000. You'll get a free consultation with one of our Liberty Hill personal injury attorneys to discuss your case and create a plan that helps you reclaim your life.