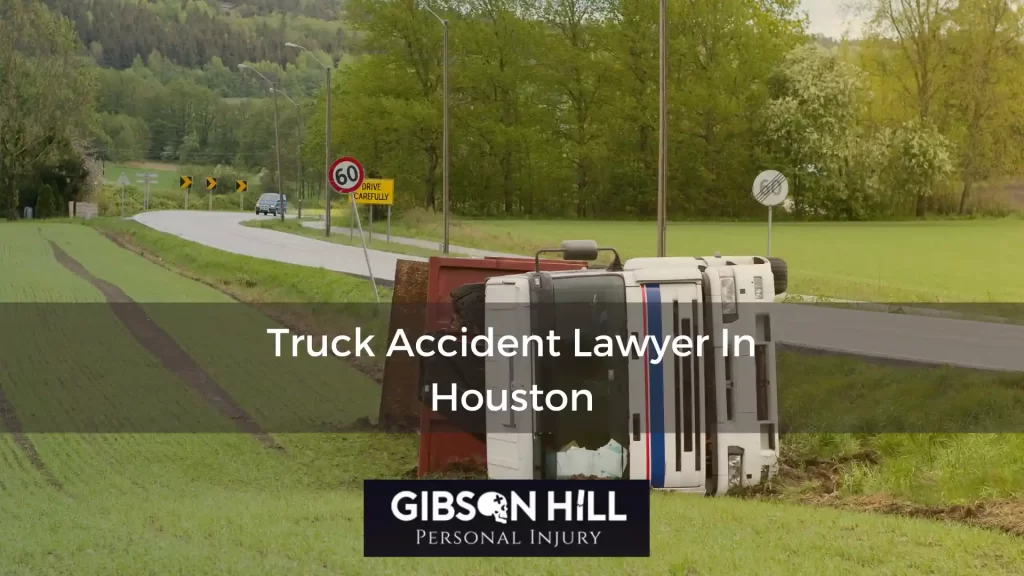 If you have been seriously injured in an accident with a big truck or 18-wheeler semi-truck on a Houston highway, the truck accident lawyers of Gibson Hill Personal Injury can help you get maximum compensation. Contact us for a free case review!
Schedule a Free Consultation with our Houston Attorneys
We know you are hurt and suffering. The medical bills continue to grow, you may be out of work as you recover, and anxiety is building over how you will pay for it all.
When the trucking company and its team of insurers offer you money for your accident, it may seem like the answer to your problems.
Usually, however, their offer won't come close to compensating you fairly. You'll have signed away your legal rights in exchange for a significantly less settlement than you deserve.
Don't let the trucking companies take advantage of you. Get Gibson Hill Personal Injury on your side.
We have a team of truck accident accident lawyers with the experience and resources to go head-to-head with trucking companies, insurers, and their lawyers. You aren't in this alone.
Call (713) 659-4000 today to set up a free and confidential consultation.
Why Hire a Truck Accident Lawyer From Gibson Hill Personal Injury in Houston?
Large truck accidents are complicated cases. The trucking company and the insurers and lawyers on their payroll want to settle quickly and move on to other files. They are interested in maintaining profits, not paying for your recovery. You are an obstacle to overcome as they push forward with business as usual. You deserve fair compensation, not to be brushed aside after your life has changed dramatically.
At Gibson Hill Personal Injury, we treat all clients like family, not case numbers, and we don't let anyone take advantage of our family. We take your best interests to heart.
When you hire us, we will investigate the accident to determine liability. We have the resources to locate crucial evidence that proves the truck driver or another party caused the crash and should be financially responsible for your injuries.
Some of the most crucial evidence we will obtain includes:
Statements from witnesses
Copies of your medical records and bills
All available insurance policies
Video surveillance of the collision
Photos from the accident scene
Damage estimates of all vehicles involved
The truck driver's employment history and driving records
Maintenance, inspection, and repair reports of the commercial truck from the trucking company
You won't have to handle any step of the legal process yourself. We will determine how much insurance coverage is available and file a claim. When the time comes, we will work hard to negotiate a full and fair settlement that covers your expenses. If we cannot reach an agreement with the insurance company, we can file a lawsuit against them and the at-fault party.
Steps to Take After an Accident
Accidents involving trucks can lead to catastrophic damage and life-threatening injuries. Protecting your rights after a truck accident is critical. Before proceeding with a legal case, you should follow these steps to ensure crucial evidence isn't lost or destroyed.
At the Scene of the Accident
Call law enforcement to report the collision. You must notify the Texas Department of Transportation if any accident results in an injury, death, or property damage over $1,000. If an officer arrives to investigate, they will submit the report on your behalf.
Move your vehicle to a safe place. If it's too dangerous to do so, leave it where it is and move to an area where you're not in the way of oncoming traffic.
Talk to witnesses to find out what they saw and write down their names and phone numbers.
Get auto insurance and license information from all drivers involved. You should also ask the truck driver for their employer's name and contact information.
After Leaving the Scene
Go to the hospital. Don't wait to seek treatment. Even if you believe you have minor injuries, you should still allow a doctor to evaluate you. Show up for all follow-up appointments, and don't stop treating your injuries until your medical providers release you from their care.
Bring your car to a repair shop and ask them to evaluate the damage. They will provide a report with an estimated cost of repairs.
Report your accident to your auto insurance company. Gibson Hill Personal Injury can do so on your behalf. Most insurance policies state the deadline for filing a claim. Some give you as little as thirty days to file. If you miss the deadline, you might be unable to recover compensation.
What Does an Accident Investigation Look Like?
At Gibson Hill Personal Injury, we know what it takes to perform a thorough investigation after a truck accident. Your Houston truck accident attorney will review every piece of evidence we can find to prove that someone else's actions caused your injuries.
One of the most vital pieces of evidence we will request is a copy of the accident report. On it, we can find relevant information, such as:
Date, time, and location of the crash
Who the officer believes was at fault
Description of the events leading up to the collision
Name, contact information, and insurance details of all drivers involved
Type and location of damage to every vehicle
Names and phone numbers of eyewitnesses
Any traffic citations issued
Witnesses are important in personal injury cases because they can confirm your version of events. If you tell the investigating officer that the truck driver was responsible, and they deny any amount of blame, a witness could back up your statement.
Medical Evidence
While treating your injuries, you should provide us with the doctors' and facilities' names. If any of your doctors refer you for imaging, surgery, or other medical care, you should provide the physicians' names, locations, and dates of your appointments.
We will request a copy of every medical record and billing statement associated with your case. It will give the insurance company a timeline of your treatment and the total costs you incurred. If your doctor places you at maximum medical improvement, that means you plateaued, and additional appointments likely won't improve your condition. At that point, we can ask them for an estimated cost of future medical intervention to add to your list of expenses.
What Types of Damages Could You Be Entitled To?
You may be eligible for compensation if you were in a negligent truck accident. Such accidents often cause severe injuries, leading to medical bills and missed work.
Here are some examples of the types of compensation you may be entitled to:
Current Medical Expenses – You may be able to recover the cost of your medical expenses, such as doctor's visits, hospital bills, prescription drug costs, and the initial ambulance ride.
Future Medical Expenses – If your injuries are severe, you may face an uphill recovery. You may be able to get compensation for the cost of long-term therapy, rehabilitation, and physical therapy.
Loss of Current Income – If your injuries prevented you from going to work, you might be entitled to compensation for lost wages.
Loss of Potential Future Earning Capacity – If your injuries are severe enough to make returning to your job impossible, you may also be able to recover compensation for an expected loss of future income.
Pain and Suffering – You are undoubtedly going through a lot physically and emotionally following a traumatic event like a collision with a large truck. An experienced attorney may be able to recover compensation for your pain and suffering.
An expert lawyer can help you secure the compensation you deserve. Trucking companies may offer a low settlement hoping you'll settle quickly. But accepting this can prevent you from getting full compensation later. Before accepting, ensure you understand your rights.
Most Common Causes of Truck Accidents
Texas topped the list as the number one deadliest state for commercial vehicle accidents in 2019. In one year, there were 408 fatal crashes involving trucks. A total of 7,399 people sustained injuries, and another 462 people died.
While the Federal Motor Carrier Safety Administration explicitly lays out the safety regulations that all truck drivers and their employers must adhere to, accidents continue to happen due to negligence and poor driving.
A National Motor Vehicle Crash Causation Survey found that 94% of vehicle-related accidents result from human error. That means most accidents could be prevented if negligence and poor judgment were taken out of the equation. Holding negligent drivers and trucking companies accountable for their actions sends the message that this behavior will not be tolerated.
Most Common Types of Truck Accidents
From 18-wheelers to moving trucks to garbage trucks, large vehicles are essential to our economy. Unfortunately, they create dangers for other motorists. Due to their more substantial size and weight, they can wreak havoc when they collide with a small car and cause devastating damage.
The most common types of truck accidents include the following:
Rollover accidents – When a commercial vehicle rolls onto its side, it can crush cars underneath it, causing life-threatening injuries to the occupants.
Jackknife accidents – A truck jackknifes when the driver loses control, and the cab and trailer swing towards each other at a 90-degree angle.
Rear-end collisions – Truck drivers that are tailgating typically cause a rear-end crash when they can't slow down in time to avoid colliding with the back of another vehicle.
Underride accidents – These accidents occur when a truck suddenly slows down or stops, and the vehicle behind it ends up underneath the trailer.
T-bone accidents – Also referred to as side-impact collisions, T-bone accidents mostly happen in intersections when a truck driver doesn't stop at a red light or stop sign.
Head-on collisions – When a commercial vehicle crashes into the front of a car, it can lead to severe injuries and fatalities, especially at high rates of speed.
Lost load accidents – When the trucking company doesn't implement adequate securement procedures, loose cargo can fall off the truck into oncoming traffic.
Types of Injuries Suffered in Large Truck Collisions
Those who survive a crash with a large truck can suffer from severe and extensive injuries. These types of injuries can take months, sometimes even years, to heal. It is common for some people to suffer the after-effects of an accident for the rest of their lives.
These are some of the more common types of injuries that can result from a large-truck accident:
Paralysis
Concussion
Serious head, neck, and spine injuries
Broken or crushed cones
Internal bleeding and damage to organs
Soft tissue damage
Burns
Loss of limbs
Large trucks can weigh more than 80,000 pounds when fully loaded. You don't have to sit down and do the math to know who will come out on top when an 80,000-pound semi-truck collides with a 3,000-pound passenger vehicle. Numbers from the National Highway Traffic Safety Administration found that 72% of people killed in large-truck collisions are the occupants of other vehicles.
Significant injuries will require more than just hospitalization. The most challenging recovery work begins when you leave the hospital and start working on rehabilitation. That may include physical therapy, occupational therapy, or some form of long-term care or assistance. Most people do not consider this type of long-term recovery plan when calculating the cost of their medical bills. Having a lawyer on your side means you have help calculating and anticipating all of your current and future financial needs.
What Is the Cost of a Truck Accident Lawyer?
Accident victims might choose not to seek legal representation in an attempt to save money. They believe they're better off handling their case alone so they don't have to pay legal fees or costs. Unfortunately, people who don't hire a Houston truck accident attorney usually receive lower compensation than those who do.
At Gibson Hill Personal Injury, we know the financial struggles you're facing. That's why we take cases on a contingency fee basis. That means you won't have to pay us upfront to represent you. If you don't get paid, we don't get paid.
Texas Truck Accident Stats
Number of Fatalities by Highways
% of Truck Accidents by Cause
Houston Statutes That Could Impact Your Truck Accident Case
When you suffer injuries in a commercial vehicle accident, you must follow specific deadlines if you want to pursue financial compensation. Insurance companies usually provide a timeframe for filing claims. Some give you as little as 24 hours, while others allow up to 30 or 60 days.
After your accident, you should request a copy of your policy to confirm how much time you have. Regardless of the deadline, you should always be aware of the statute of limitations for lawsuits. Most people start with a claim and file a lawsuit if the insurance company refuses to settle for a fair amount or denies the claim. If your claim takes years to resolve, you could run out of time to sue the insurance company and at-fault party for compensation.
The statute of limitations for truck accidents in Texas is two years. That means you have two years from the crash date to file a lawsuit. If the deadline passes, you could lose your right to pursue legal action against the truck driver or trucking company for causing your injuries.
Accident Claims Process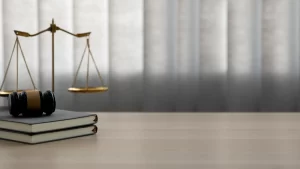 Filing an insurance claim requires collecting evidence proving someone else was at fault and that you sustained injuries as a result. Texas' fault system determines who's financially responsible for the injured party's damages. If the insurance company finds that the truck driver or trucking company caused the accident, they will become liable for your injuries.
The insurance company usually pays compensation in this type of situation. You should not have trouble collecting an adequate settlement if you can prove liability. The amount you receive will depend on various factors, including the truck driver's insurance policy coverage.
All truck drivers must carry insurance with minimum liability limits. Those limits cover the victim's expenses and losses associated with the injury. The Federal Motor Carrier Safety Administration requires the following liability limits:
$300,000 for commercial vehicles weighing under 10,001 pounds and carrying non-hazardous freight
$750,000 for trucks over 10,000 pounds and carrying non-hazardous freight
$1 million to $5 million for commercial trucks transporting hazardous materials
After determining how much insurance coverage is available, we will file the claim and gather sufficient evidence that proves you deserve compensation for your damages. We will send the insurance company a demand letter detailing the accident, your medical treatment timeline and the settlement amount we believe is fair. If they approve it, they will tender the limits on the policy. We can file a lawsuit if they deny your claim or try to negotiate for lower compensation.
Truck Accident Lawsuits in Houston
A lawsuit can be a time-consuming and complicated process. We will have to prove negligence existed to recover a financial award. Negligence is a legal theory that refers to someone's failure to provide a reasonable degree of care to another, resulting in injuries. There are five elements we will show with the evidence we find to prove negligence:
Duty: The at-fault party owed you a reasonable duty of care;
Breach of duty: They breached their duty;
Cause in fact: If it weren't for their actions or inaction, you wouldn't have suffered harm;
Proximate cause: Their breach directly led to your injuries; and
Damages: You incurred damages as a result of the accident.
Compensation in Truck Accident Lawsuits
In a claim or lawsuit, you can seek economic and non-economic damages. However, only in lawsuits can you pursue punitive damages.
Punitive damages aren't intended as compensation to the accident victim. Instead, they aim to punish the individual responsible for causing another person harm.
Proving you deserve punitive damages can be a challenge. We must provide clear and convincing evidence to the jury that shows the at-fault party acted with:
Malice: Intentionally caused injury to someone else;
Fraud: Intentionally deceiving, concealing, or misrepresenting material facts to deprive someone of their legal rights or otherwise cause injury; or
Gross negligence: omission or act involving an extreme degree of risk with indifference towards another person's safety, rights, or welfare.
Let Gibson Hill Personal Injury Help You Fight for Justice
We've been helping clients throughout Texas recover the compensation they need since 2013. Our legal team has extensive experience handling insurance claims, litigating cases, and seeking justice. When you hire us, we will stay by your side until the end. We provide personalized attention and guidance throughout the entire case.
If you or a loved one has been the victim of a collision with a large truck, call a truck accident lawyer from Gibson Hill Personal Injury in Houston at (713) 659-4000 for a free and confidential consultation.
Related Reading
Truck Accident FAQs
We receive questions from clients every day about their truck accident cases. Following are some of the most common questions we receive.