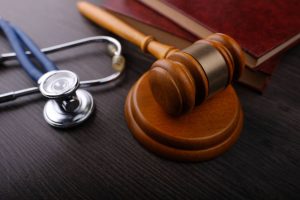 Did you get hurt in an accident in Lockhart? Did someone else's wrongdoing cause it? If so, contact Gibson Hill Personal Injury immediately to learn about your legal options. You might be entitled to compensation.
Gibson Hill Personal Injury knows the toll a severe injury can take on a person's quality of life and daily routine. The at-fault party could have prevented the incident if they weren't careless. Unfortunately, their actions created a dangerous situation and put you in harm's way. You now have to seek medical treatment to heal your injury and pay various expenses that you might not be able to afford.
Hospitalization, physical therapy, prescription drugs, surgery, and other types of treatment can be expensive. Many people face financial strain and debt after an unexpected accident. You should not have to pay out of pocket when someone else is at fault for what happened to you.
Gibson Hill Personal Injury is ready to represent you in your personal injury case. We will be your advocates and protect your rights during the entire process. You can count on our Lockhart personal injury lawyers to fight for the justice and compensation you deserve.
For a free consultation to learn more about how we can help, call (713) 659-4000 today or contact us online.
Why You Should Hire a Personal Injury Attorney
You might think a personal injury case doesn't require much preparation. Although many people pursue insurance claims without hiring a lawyer, the outcome is often unfavorable. Despite recovering a settlement, claimants who don't seek representation typically receive less money than they deserve.
One of the biggest mistakes accident victims make is believing that the insurance adjuster wants to pay the claim. If you think the adjuster is on your side because they appear friendly and accommodating, you might let your guard down and be more open while discussing the incident. Unfortunately, insurance companies often use these tactics to find valid-seeming reasons to deny claims.
If the adjuster can avoid making a large settlement offer, they will. That means they will perform their own investigation into the accident and find a way to deny their policyholder's liability. They could use your words against you in ways that lead to a denied claim or lower settlement than you need.
Gibson Hill Personal Injury knows how to build strong cases for our clients and negotiate the maximum possible compensation with insurance companies. We are aggressive in our negotiating tactics and don't back down without a fight. We have the resources to take the case to court if necessary, so that our clients don't end up without various out-of-pocket expenses they can't afford to pay.
Our Practice Areas
The Lockhart personal injury lawyers of Gibson Hill Personal Injury have fought for accident victims since 2013. We have experience representing clients in personal injury cases, such as:
Do not hesitate to contact Gibson Hill Personal Injury so we can determine whether you have a case to pursue. We can review the circumstances and advise whether we can represent you.
Compensation in a Personal Injury Case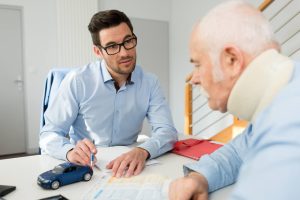 The available compensation in a personal injury case depends on a variety of contributing factors. If the at-fault party has liability insurance, you could file a claim with their insurance carrier.
The settlement you receive in an insurance claim could compensate for losses, such as:
Physical impairment or disfigurement
Lost wages
Lost earning capacity
Mental anguish
Loss of household services
Property damage
You might have to file a personal injury lawsuit if the at-fault party doesn't have liability coverage, or their insurance company denies your claim. You could recover exemplary damages in your lawsuit if you provide clear and convincing evidence of the defendant's gross negligence, fraud, or malice.
Statute of Limitations in Personal Injury
You have limited time to file a lawsuit against another person or a company. In Texas, the statute of limitations allows a two-year timeframe for filing personal injury lawsuits. That means you must initiate your lawsuit within two years of the accident date, or you could lose your right to pursue compensation in court.
Frequently Asked Questions
At Gibson Hill Personal Injury, our personal injury lawyers in Lockhart, TX, know you probably have questions about the complex process ahead. We've answered the most commonly asked questions we hear from our clients, so you'll have an idea about what's to come.
How should I handle an accident someone else causes?
Pursuing immediate action is critical if someone else is at fault for the injuries you sustain in an accident. You must go to the hospital or see a doctor after leaving the accident scene to have your injury diagnosed. The doctor might recommend follow-up care, and you should listen to their orders.
Maintain all documents related to your personal injury case. That can include your invoices, surgical reports, prescriptions, physician statements, and rehabilitation records. Keep copies of everything to use as evidence to prove someone else should be liable for your injury.
You should also hire Gibson Hill Personal Injury as soon as possible. Let us handle the legal aspects of your case, such as gathering evidence and filing the insurance claim, while you spend time focusing on healing.
What should I do if the insurance company calls me?
The at-fault party's insurance carrier might contact you after you file your claim. You shouldn't discuss any aspect of the case with them. They could use anything you say as evidence against you to deny your claim or provide a lowball settlement offer. Give them our contact information, and we will communicate with them on your behalf.
Can I seek compensation for my family member's death?
Yes. You could pursue a wrongful death case if your loved one died in an accident due to someone else's negligence. Only a surviving spouse, child, or parent can file the lawsuit.
However, if none of the eligible parties initiate legal action within three months from the date of the accident victim's death, the personal representative has a right to bring a case against the negligent party unless the surviving family explicitly asks them not to.
Contact Us
Gibson Hill Personal Injury has a reputation for success. We are proud of the legal services we offer to people within our community. Our personal injury lawyers in Lockhart, TX will provide personalized attention and support throughout your entire case.
If you sustained injuries in an accident due to someone's negligence, call Gibson Hill Personal Injury at (713) 659-4000 for your free consultation today.