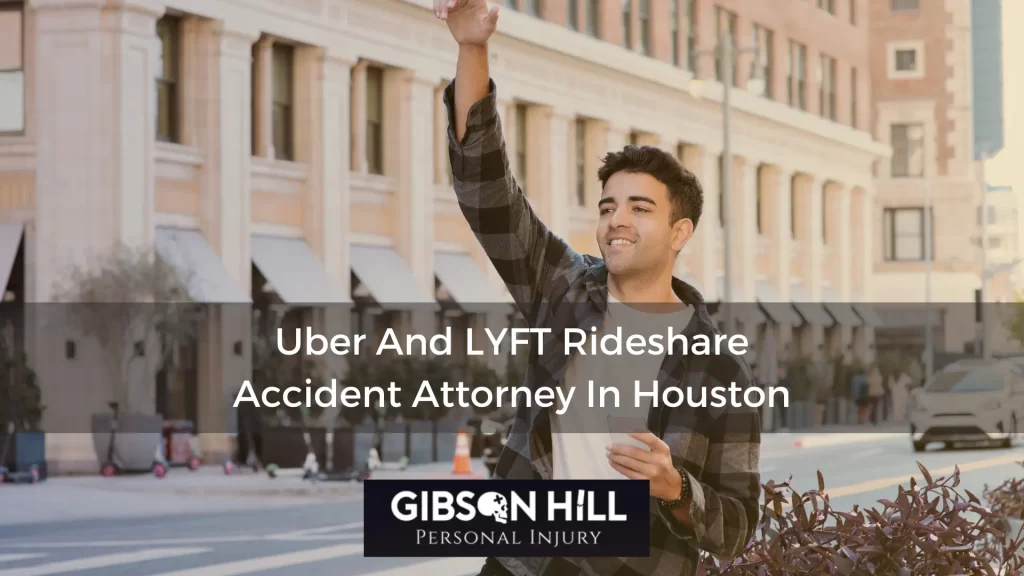 Rideshare companies like Uber and Lyft have started making it possible for drivers to come to pick us up when we don't have quick access to a car. But what happens when you're injured in a collision with a rideshare vehicle? If the accident wasn't your fault, you're likely entitled to compensation from the at-fault party for your injuries and losses.
Because drivers for Uber and Lyft are technically "independent contractors," there used to be some question about who was responsible when there was an accident and passengers and other drivers were injured. Today, state and federal law makes it clear that if you are in an accident and an "on the app" Uber or Lyft driver was responsible, the rideshare company's insurance will have to get involved.
It's important that you get an attorney to help you with the complicated insurance filing you'll have to undertake to get the money you need to cover your accident-related expenses. The Houston car accident lawyers of Gibson Hill Personal Injury want to assist you in getting compensation for your injuries and be certain that everything is done correctly. Call us at (713) 659-4000 for a free consultation today.
How Rideshare Insurance Works
Rideshare drivers use their own vehicles, and in Texas, they must carry specialized insurance that provides additional coverage when they are waiting for or carrying a passenger. Not all drivers can qualify for this additional insurance, and Uber and Lyft may provide the coverage for their drivers.
Period 0 is when the driver is driving their own vehicle for their own use. They must have standard Texas insurance coverage.
Period 1 is when the driver has their rideshare app active and is waiting for a request. Texas requires increased coverage during this period: $50,000 per person/$100,000 liability/$25,000 property damage. Both Uber and Lyft provide "contingent" coverage during this period so that if the driver's insurance rejects the claim, the driver will still be covered.
Period 2 is when the driver is en route to pick up a passenger, and Period 3 is when the passenger is in the car. Both periods require a $1 million injury/liability coverage. Uber and Lyft usually provide this for their drivers and are also required by law to provide a $1 million uninsured motorist liability insurance.
It is important for both passengers and drivers to remember that the rideshare companies' insurance only picks up when the driver's insurance is exhausted. If the cost of your injuries came to $75,000, and the driver's insurance will cover $50,000, then the rideshare company's insurance can only be billed for the remaining $25,000. This is why the services of a knowledgeable attorney are essential.
Parties Covered by the Rideshare Companies' Liability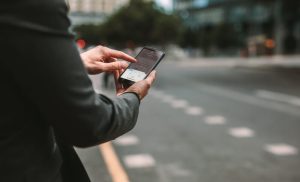 Rideshare companies are required to carry liability insurance on their drivers in case the drivers are found to be at fault in an accident and to protect the drivers if another driver is at fault and does not have insurance. A rideshare accident claim may involve:
Drivers involved in an accident where the rideshare driver was at fault
Passengers of any vehicle in a collision where the rideshare driver was at fault
Pedestrians injured by a rideshare driver
Rideshare drivers or passengers injured by an uninsured motorist
Determining fault in a rideshare accident is no different than determining fault in any other accident. Current initiatives are on the ballots in several states, attempting to force ridesharing companies to take greater responsibility for their contractors' actions, but so far, Uber and Lyft cannot be held liable for allowing repeat traffic offenders to work for them.
What to Do After a Rideshare Accident
Because of the complexities in proving rideshare liability and ensuring that all the insurance companies of any at-fault parties involved receive claims at the proper time, it is important to get information when you are able. If you were a passenger in an Uber or Lyft vehicle at the time of an accident, you need to get some information from the driver.
If possible, screenshot or photograph your Uber or Lyft passenger information. It should show the trip number, the driver's name, the make and model of the vehicle, the route, and arrival times. Your attorney will need this information to request other data from the rideshare company.
Request the driver's insurance and app information. Uber and Lyft use apps to monitor their drivers during the trip. This data is not available to the general public, but your attorney can request it be saved in anticipation of litigation.
Some drivers work for both Uber and Lyft. Make sure which company the driver was actually driving for at the time and get both sets of information if possible.
Of course, you should seek medical attention immediately. Even if you feel okay right after the accident, you should see a doctor as soon as you can. Some injuries, especially head trauma and neck and back injuries, can take hours or even days to develop. You need to see a medical professional right away.
Contact Our Legal Team
If you've been involved in a Uber or Lyft accident, whether as a passenger or as another driver, you should seek legal advice right away. Filing a claim in a rideshare accident is a little different than filing a standard insurance claim, and you want to make sure you don't miss any details. If you are a Uber or Lyft driver and believe the accident was not your fault, you have a right to compensation as well. The uninsured/underinsured motorist coverage provided by your company is there to protect you when you are not at fault in an accident.
At Gibson Hill Personal Injury, we want to help you get the compensation you deserve after you were injured in a serious accident that wasn't your fault. Contact our legal team at (713) 659-4000, and we will get to work preserving the evidence and filing your claim. We will work diligently to make sure that nothing gets lost or overlooked.
Call us today for a free consultation about your case. We will review your claim and make sure that the insurance companies of all the at-fault parties get the correct documents for your claim. In order to file against the rideshare companies' liability insurance, the driver's personal insurance claim must be exhausted or denied, so that must be completed first. Call Gibson Hill Personal Injury at (713) 659-4000 and let us get to work for you.