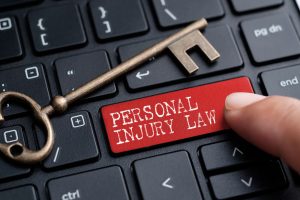 Did you sustain an injury in an accident in Humble, Texas? Was it due to the negligent actions of another person or a company? If so, contact Gibson Hill Personal Injury right now to discuss the available legal options. You might be entitled to financial compensation for your medical bills and additional losses.
At Gibson Hill Personal Injury, we know the toll an injury can take following an unexpected accident. The responsible party could have taken the necessary steps to avoid harming others. However, they chose to behave carelessly, placing you at risk of an injury. Now you face a painful recovery and an uncertain future.
Paying the cost of rehabilitation, ambulance transport, prescriptions, and hospitalization can be financially draining. Most people don't have the means to afford the bills related to an accident. Additionally, if taking time off work to heal becomes necessary, a loss of income can contribute to the economic burden.
You shouldn't be forced to cover the expenses you incur when someone else is at fault for your injury. They should suffer the consequences of their actions and provide the compensation you deserve. Gibson Hill Personal Injury is ready to fight for your rights and pursue the money you're owed for your suffering.
Call Gibson Hill Personal Injury at (713) 659-4000 today to learn more about how we can help you after an accident. One of our personal injury attorneys in Humble, TX, can meet you for a free consultation to discuss your personal injury case.
Why You Need a Personal Injury Lawyer
You might have a general knowledge of personal injury and believe you can pursue your case alone. Most people assume the process is simple to navigate without assistance from an attorney. Unfortunately, personal injury cases require knowledge of state laws, completing various forms, gathering evidence, and communicating effectively with the insurance company.
Most people who've been injured in accidents fall into the trap of believing the insurance adjuster is on their side. However, insurance carriers are in the business of saving money. They want to find a reason to deny claims to avoid settlement payouts. If you don't know how to talk to your insurance adjuster, you could say something that negatively impacts the outcome of your claim.
Gibson Hill Personal Injury has the experience and resources to handle the most complex personal injury cases. You can depend on our legal team to take on the responsibility of pursuing your claim and completing every step for you. Your only job should be to see your medical providers and recover from your injury. Let us do all the heavy lifting and seek the compensation you're entitled to.
Our Practice Areas
Since 2013, Gibson Hill Personal Injury has fought on behalf of clients injured in a range of circumstances involving:
At Gibson Hill Personal Injury, our personal injury attorneys in Humble, TX, always work hard to meet the needs of our clients. You can depend on us to be your advocate and seek the justice you deserve.
Compensation in a Personal Injury Case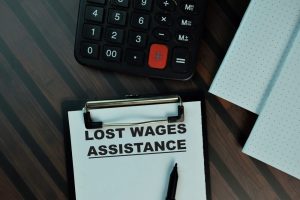 The compensation you recover will depend on various factors, including the severity of your injury and your total incurred expenses. If the at-fault party has liability coverage, you could file a claim with their insurance carrier.
For example, if you were in a motor vehicle accident and the other driver has auto insurance, you could file a claim to seek a settlement up to the maximum liability limit on their policy.
You should receive adequate compensation for the losses you suffered from the accident, such as:
Pain and suffering
Mental anguish
Lost wages
Lost earning capacity
Medical expenses
Physical impairment or disfigurement
Loss of household services
Property damage
The insurance company could make an inadequate settlement offer or deny your claim altogether. If that happens, you might have to file a lawsuit.
State law requires you to file a personal injury lawsuit by the two-year statute of limitations. That means you must initiate your lawsuit in civil court within two years from the date of the accident. If the statute expires, you could lose your right to seek compensation for your losses through the court system.
You could also seek exemplary damages if you proceed with a lawsuit against the negligent party. The jury awards this type of compensation if the plaintiff can show clear and convincing evidence that the defendant acted with malice, gross negligence, or fraud.
Frequently Asked Questions
Gibson Hill Personal Injury helps accident victims navigate the steps involved in pursuing a personal injury case. Many people find the process confusing. Below are the questions clients often ask when they hire us. We answered these questions so you can better understand what's to come and how to handle your case.
When should I hire an attorney?
You should contact Gibson Hill Personal Injury immediately after the accident. The two-year statute of limitations might seem like plenty of time to prepare your case. However, unforeseen circumstances could delay the process, leaving you with little time to pursue legal action. It's best to retain our services as early as possible to avoid roadblocks that could hinder your case.
What should I do if I get hurt in an accident?
The success of your personal injury case hinges on the steps you choose to take after the accident. It's critical to focus on the coming weeks, months, and years to follow. The things you do and say could impact your ability to recover compensation.
Seek treatment after you leave the accident scene. Even minor injuries might require medical attention. You should let a doctor examine you to determine your diagnosis and appropriate treatment plan. You must attend your appointments regularly during your recovery.
Your medical records are valuable evidence. You should maintain copies of documentation related to your injury, treatment, and other relevant information. The evidence you gather could prove that your injury resulted from the incident and required treatment to heal.
It's also beneficial to call Gibson Hill Personal Injury and hire one of our personal injury attorneys in Humble, TX. Without the help of a lawyer, you could end up with a denied claim or less compensation than you need.
Should I talk to the insurance company if they call me?
No. The at-fault party's insurance company will likely call you to discuss the accident. It might seem like an innocent conversation but could be a tactic to obtain information they can use against you.
For example, they might ask you to describe how the incident happened, hoping you'll admit your actions contributed somehow. They could use your admission of fault as a valid reason to deny your claim or settle for a low amount.
Give the insurance company our phone number if they reach out to you to talk about the claim. We can provide the information they need without compromising the result of your case.
Contact Us
If you suffered injuries in an accident someone else caused, call Gibson Hill Personal Injury immediately. One of our Humble personal injury attorneys will review the circumstances of the incident during a free consultation to determine what we can do for you.
Call us now at (713) 659-4000 and let us help you get on the road to recovery.