Texas
Personal Injury Lawyers
Sympathetic Advocates
During Trying Times
---
Were you severely injured in an accident caused by someone else's negligence? If so, you might be entitled to significant compensation, including payment for your medical bills, lost income, loss of future earnings, wrongful death for lost family members, and more. Gibson Hill Personal Injury has the resources and experience to handle a wide variety of personal injury claims. Our sole focus is to ensure that our clients receive the compensation they deserve.
When you hire us, you can depend on our Texas Personal Injury Lawyers to aggressively seek the maximum compensation possible to cover your losses and help you move on with your life. We understand the burden you're facing every day when an injury has turned your life upside down. We are committed to helping you recover from your injuries and get back on your feet.
Battling against the other party's insurance company can be overwhelming and intimidating. It's important to meticulously investigate your accident to build the strongest case possible, and prove the other party was negligent and caused your injury. There are deadlines you must follow and detailed documentation to submit. If you don't have experience with insurance claims, you'll likely make a mistake that affects the outcome of your case.
The Texas Personal Injury Attorneys from Gibson Hill Personal Injury are ready to fight for you and seek the justice you deserve. Contact us at (713) 659-4000. to find out how we can help you recover the maximum compensation available. We'll schedule your free consultation and advise you on your best options.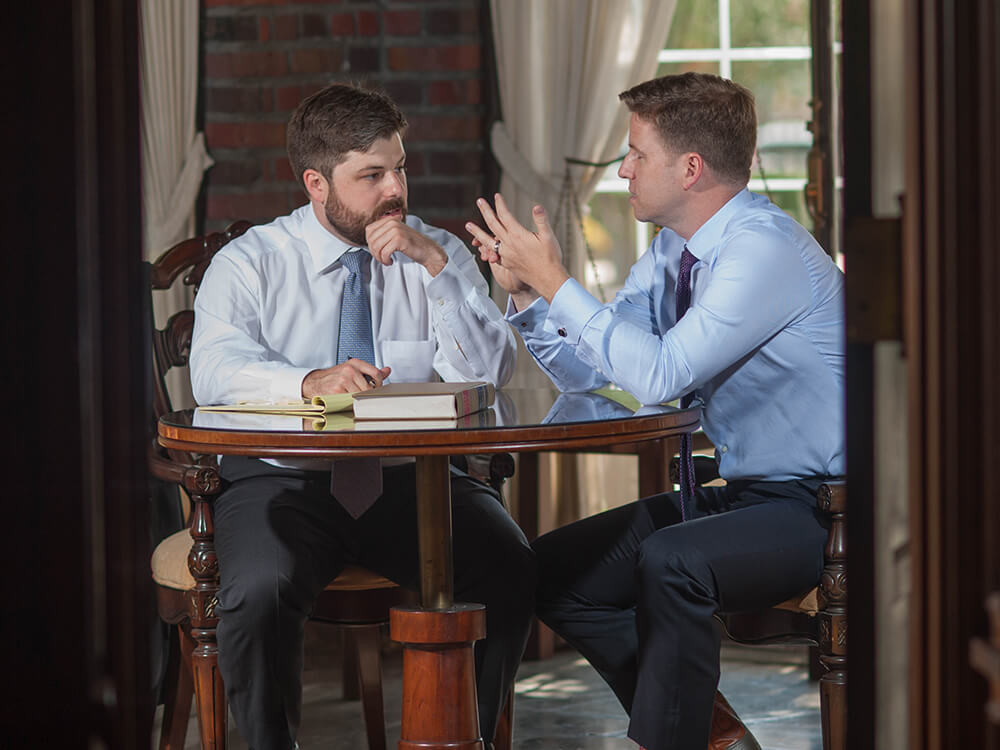 We Treat Our Texas Personal Injury Clients Like Family
With both attorneys working personally on each case, our legal team forms close relationships with our clients. We keep you up-to-date about your case and do everything we can to assist you throughout the entire process.
Why You Need a Texas Lawyer
If you sustained an injury in an accident, you should seek the help of an experienced Texas Personal Injury Lawyer. When you're feeling overwhelmed by your injuries and the daily challenges they pose, you might make a rash decision, and accept the first offer you get from the at-fault party's insurance provider. That decision would be a mistake. It could leave you with significantly less money than you need and deserve.
At Gibson Hill Personal Injury, we know the mental, financial, and physical strain our clients feel every single day. It's difficult enough trying to recover from an accident without the additional stress of navigating a serious personal injury case. Texas injury claims and lawsuits are complex processes that most people don't understand. That's why you need an experienced personal injury lawyer — we handle every step for our clients so you can focus on your recovery.
When you hire us, we will investigate your accident, gather evidence, and file an injury claim on your behalf. If necessary, we'll file a lawsuit and take your case to court. At our law firm, we are injury lawyers with experience handling cases just like yours and know the crucial pieces of evidence we need to prove your injury claim.
During our investigation, we'll collect evidence such as:
Your medical records and billing statements
Copies of all insurance policies
Witness statements
Photos
Video surveillance
Our law firm has extensive resources at our disposal to make sure we can recover all the evidence available in a personal injury case. Most people don't know where to look for documentation or don't understand personal injury law and the process they need to go through to obtain specific evidence.
In some situations, an insurance company will send the injured party forms to fill out and sign. Unfortunately, many victims of personal injury don't understand what they're signing and that they can opt out of it.
If you believe it's a requirement to sign every document the insurance adjuster sends you, you could inadvertently end up signing away your rights to the maximum settlement available. That's how insurance companies trick accident victims. They take advantage of those who haven't sought legal representation and find ways to strip them of their rights.
Why Choose Gibson Hill Personal Injury?
We care about our clients and want to see you fully recover from your injuries. Struggling to heal and pay for your medical costs is something you shouldn't deal with on your own. We will be by your side during every step of your case and provide the advice you need to get through this legal process and challenging time in your life.
Gibson Hill Personal Injury is a law firm with a team of committed personal injury attorneys that will make you a priority and fight for your rights. We handle each case personally to ensure we reach your goals and recover the compensation you need for your financial future. Throughout the process, we have the legal duty to keep you updated at every turn, so you know how things are progressing and what to expect next. Our law firm will never leave you in the dark.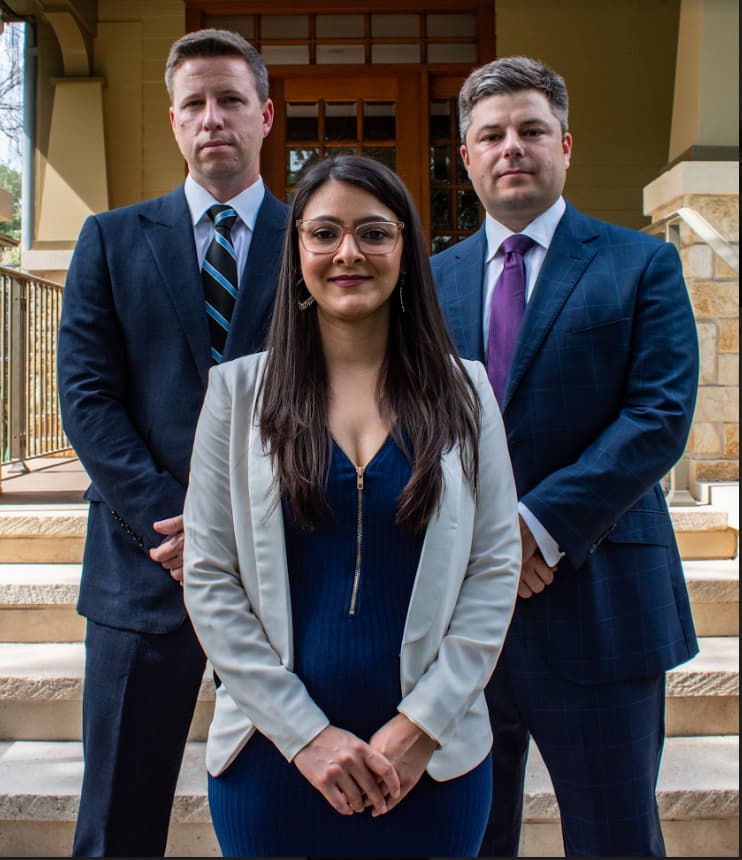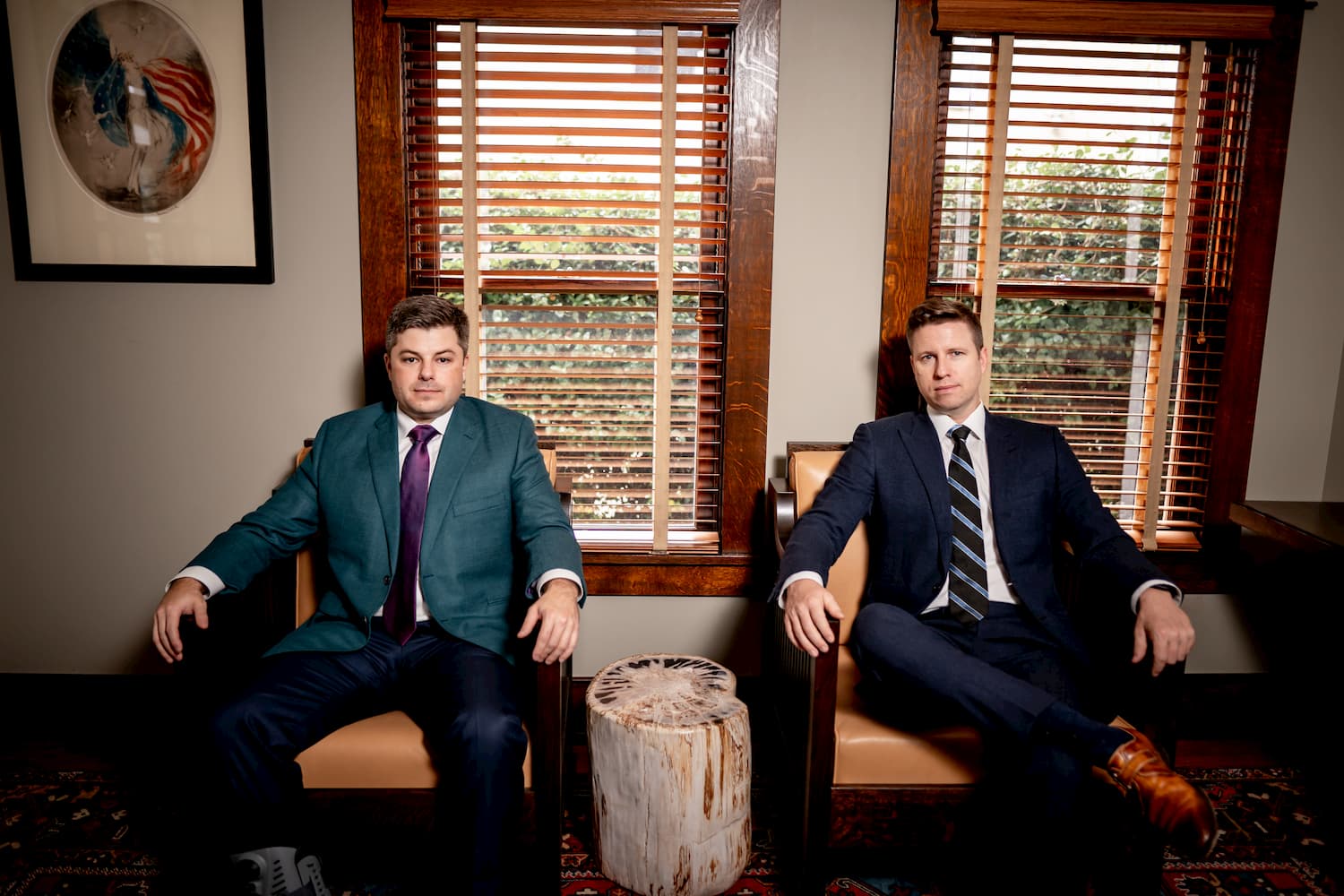 Our experienced Texas Personal Injury Attorneys want to make sure you don't endure additional financial strain. We take cases on a contingency basis, so you won't owe us anything for your legal representation until we secure a settlement or favorable jury verdict in your case. If we're unable to recover any compensation for you, you won't owe us any money for our legal services, but our track record speaks for itself.
This is not a complete list. We have represented clients in a wide variety of accidents and have secured multi-million dollar verdicts. We will meet with you in a no-fee consultation to discuss the details of your accident and provide an honest and straightforward assessment of your legal options and how our legal professionals handle personal injury cases.
Our
Office Locations
Gibson Hill Personal Injury has 3 Texas Locations to serve injured Texans
Recovering from an Injury in Texas
If you were the victim of an accident in Texas, you'll likely require medical treatment. Depending on the severity of your injury, you could end up out of work and require months or even years of physical therapy. Over time, medical bills pile up, and it's overwhelming to figure out how to pay for them.
The Texas personal injury lawyers from Gibson Hill Personal Injury will fight for you to receive the compensation to cover all of those costs. You shouldn't have to pay out-of-pocket expenses and suffer the consequences of someone else's reckless actions. We will make sure the responsible party and their insurance company take the blame and cover your medical costs, lost wages, and other expenses you incurred.
Victims of accidents usually don't realize the compensation they can pursue based on their damages. Most people think they can only recover medical bills and other expenses. However, non-economic damages are available in personal injury cases for intangible losses suffered as a result of an accident.
Economic damages
Medical expenses
Lost wages
Property damage
Loss of household services
Non-economic damages:
Loss of consortium
Physical impairment
Disfigurement
Mental anguish
Physical pain and suffering
The injury attorneys at Gibson Hill Personal Injury will work with you to identify all of the types of damages you are entitled to recover, to ensure that you receive the utmost compensation you need. Remember, not all law firms are created equal.
Texas Accident and Injury Statistics
According to the National Highway Traffic Safety Administration, Texas is well above the national average in traffic deaths per capita. More people died in traffic accidents in Texas than in any other state in the country between 2010 and 2018. The numbers surpassed that of California despite there being a higher population and more cars on the roadways.
The leading causes of auto accidents in Texas appear to be speeding, driver distraction, and alcohol. In a majority of car wrecks, multiple factors contribute to the accidents, such as texting and speeding simultaneously.
Pedestrian and bicycle accidents seem to be increasing even though people in Texas cities don't bike or walk as often as residents in other cities across the United States. Fatalities related to bicycle and pedestrian accidents increased by 40% over ten years. Experts believe heavy vehicles, such as pickup trucks and SUVs, are contributing to those deaths.
An experienced personal injury attorney can better answer your questions. Contact a personal injury attorney from our Texas office today.
Frequently Asked Questions (FAQs) About Personal Injury Cases
At Gibson Hill Personal Injury, we receive many questions from clients in Texas regarding their personal injury claims. Below are several of the most commonly asked questions. We hope you find our answers helpful. If you have any questions about your particular personal injury case, don't hesitate to reach out to our knowledgeable Texas personal injury lawyers by calling (713) 659-4000.
What's a Contingency Fee?
A contingency fee means there are no upfront fees or costs for a lawyer to work on your case. The legal fees get taken out of the settlement or monetary award from a jury trial at the end of the case. If we can't recover compensation for you, you won't owe us any money.
What Should I Do After an Accident?
Take photos of the accident scene and your injuries but DO NOT post the pictures on social media
Take detailed notes about what happened, the injuries you sustained, where the accident took place, and other relevant information
Is There a Deadline for Filing a Lawsuit?
To pursue a personal injury lawsuit, you have to adhere to a strict statute of limitations. A statute of limitations is the amount of time you have to bring legal action against someone else. Texas law allows two years for most personal injury cases. That means you only have two years from the date of the accident or injury to get started, although the actual case itself may take longer than two years.
Contact Us for Your Texas Personal Injury Claims
If someone else's negligence caused you harm, contact the Texas personal injury law professionals of Gibson Hill for help. We have offices in Austin and Houston, TX. Visit either location for a free consultation.
We believe in one-on-one interaction with our clients. Our lawyers won't pass you off to someone else to handle your case. We'll answer all your questions, provide frequent status updates, and make ourselves available when you need us. We'll work hard to make sure we meet and exceed all of your expectations.
Our Texas Personal Injury Lawyers understand the negative impact of an accident. When you're struggling with your normal routine and can't support your family, you need to turn to someone you can trust. When you hire us, we will provide compassionate and dependable services. It's our mission to fight for you and try to win your case.
If you suffered an injury in Texas and want to find out how you can pursue financial compensation from the at-fault party, call Gibson Hill Personal Injury at (713) 659-4000. We have offices located in Austin and Houston. We'll schedule your free consultation to discuss your case and create a plan that helps you get back on your feet.
Request your
Free Consultation
You always talk to an attorney, not a case manager.
---
At Gibson Hill, you will always talk to an attorney about important case updates. You are more than just a number. We are your unwavering legal advocate from start to finish.
Request your
Free Consulation