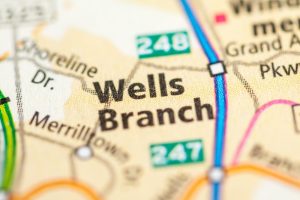 Wells Branch is one of the most popular family-friend suburbs of Austin, Texas. The bustling community offers residents the feeling of living in a small town while being a short distance from downtown Austin. The population has grown by 7.7 percent since 2020, with a median age of 33.8 years.
With all this activity, it's not unlikely that an accident can happen. If you are injured in an accident caused by someone else's negligence, you may be entitled to compensation. Whether that accident occurred at work, in a vehicle, in an oil field, or was the result of a defective medical device, the Wells Branch personal injury attorneys from Gibson Hill Personal Injury stand ready to help.
We understand the financial and emotional burden that can come after severe injury. Insurance claims and personal injury lawsuits can be intimidating. This is a challenging time in life, and you should not have to face it alone.
Our compassionate and experienced legal team will fight to protect your rights and seek fair compensation for your injuries. Call our office at Wells Branch today at (713) 659-4000 for your free consultation and case evaluation.
The Time Limit for Filing a Personal Injury Lawsuit
Each state limits the amount of time you have to file a personal injury lawsuit. This law that provides the time parameters is called the statute of limitations. In Texas, you have two years from the date of the injury to file your lawsuit with the court.
If you wait longer than two years, you relinquish your right to seek justice in court and recover damages through the legal system. Two years may sound like a long time. However, if you're dealing with a serious physical or emotional injury, it can pass quickly.
During this time, you also need to gather evidence to support your claim and negotiate with the at-fault party's insurance company.
Don't let one bad day ruin the plans you have for your future. Contact the Wells Branch personal injury attorneys who can walk you through the process of negotiating with the insurance company or litigating your case in court.
Our Practice Areas
After an injury caused by someone else's negligence or risky behavior, you want an attorney on your side who has experience using all the tools necessary to fight for a fair settlement. It is essential that your attorney understands the slight variations in case law that can make the difference between successfully recovering compensation or not. Our attorneys are skilled in the following areas:
Injuries from Accidents
An accident can cause many different types of injuries. These can include physical, mental, emotional, and psychological injuries, such as:
Broken bones
Burns
Catastrophic injury
Concussion
Depression and anxiety
Heart attack
Internal injuries
Kidney damage
Neck or back injury
Nerve damage
Psychological injury, including PTSD
Soft tissue injury
Spinal cord injury
Torn or ruptured ligaments and tendons
Traumatic amputation (loss of limb)
Whiplash
Types of Available Compensation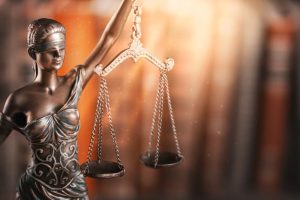 If you've been injured by someone else's negligent behavior, you may have questions about the type of compensation available to help pay for your expenses. The personal injury attorneys of Gibson Hill Personal Injury understand that no amount of money can make up for your injuries.
However, compensation can help pay your expenses and make your recovery a little bit easier. When you negotiate a fair settlement with the insurance company, the settlement may include both economic and non-economic damages.
Economic losses are verifiable and objective expenses for which you often have a receipt. For example, medical expenses qualify as economic losses. These can include doctor's office visits, surgery, assistive devices, prescription medications, and therapy.
Other economic losses include lost wages and lost earning potential. Non-economic damages are subjective costs that may include mental anguish, pain and suffering, loss of consortium, or loss of enjoyment of life.
If you do not negotiate a fair settlement with the insurance company, you may pursue a personal injury lawsuit. If the judge rules in your favor, you may be awarded economic and non-economic damages. In rare circumstances, the judge may also award punitive damages. These are not designed to compensate you for your loss but to punish the defendant for particularly reckless or intentionally malicious behavior and try to deter them from doing it again in the future.
How an Experienced Wells Branch Attorney Can Help
After an accident, the at-fault party's insurance company may send an insurance adjuster to speak with you. They may want to ask you questions about the accident or ask you for a recorded statement. It is in your best interest to refuse to answer questions until you have an attorney present.
Insurance adjusters are skilled negotiators. They may act like your friend, but their goal is to gather evidence to disprove your claim. An experienced personal injury attorney can help prevent you from inadvertently saying something that negatively affects your case.
An insurance adjuster may also make an early settlement offer. They may tell you that it's the best offer the insurance company has, or it's the last offer you may see. When you work with a skilled Wells Branch personal injury attorney, they can analyze your case and estimate a fair value for compensation. In many cases, the first offer from the insurance company is not a fair one, and it will seldom be the last offer they make.
Insurance companies have accomplished attorneys working for them. You should, too.
Trust Gibson Hill Personal Injury With Your Case
If you've been injured in an accident in Wells Branch that was not your fault, contact our office today. The experienced and skilled attorneys of Gibson Hill Personal Injury understand the physical, financial, and emotional burden that follows an accident.
We understand it can be challenging to choose the right attorney. You may feel that the person you choose to represent you isn't that important. However, like all other professionals, attorneys have varying levels of experience, success, and ability.
Your selection has a significant impact on the outcome of negotiations with an insurance company or your lawsuit. Our team is not only concerned about your case but also about you and your recovery. That is reflected in the professionalism and customer service of our staff and attorneys.
It's our job to fight for your rights, and we take our job seriously. Call our office today at (713) 659-4000 for your free consultation and case evaluation.