If you sustained injuries in an Uber accident due to someone else's negligence, do not hesitate to contact Gibson Hill Personal Injury. We can investigate your case and determine whether you are entitled to compensation from the at-fault driver.
Rideshare services, like Uber, have gained popularity over the years and have become a common form of everyday transportation. Although it's a cost-effective option, accidents can happen. When an accident involving an Uber does happen, injured parties should be able to hold the negligent motorist liable.
At Gibson Hill Personal Injury, we understand the challenges you face after a car crash. You should have legal support and guidance from an experienced Austin Uber and rideshare accident lawyer. Call us at (737) 249-6300 for a free consultation to learn more about your legal options.
Common Types of Uber Accidents
A rideshare driver could be liable for your injury, whether you were riding in their car or another vehicle. You could be injured in a rideshare crash in these ways:
As a rideshare passenger – The Uber driver might be at fault for an accident while you are a passenger in their car. You could file an insurance claim and pursue compensation if you get hurt.
As the occupant of another vehicle – The crash might involve a rideshare driver while you are the driver or passenger in another vehicle. If the Uber driver caused the accident, you could hold them or possibly the rideshare company liable for your injury.
As a pedestrian or bicyclist – Non-motorists can also be involved in rideshare accidents. You might be able to pursue compensation from the Uber driver if they caused a collision while you were riding your bike or crossing the street at a crosswalk.
Whatever type of rideshare accident occurred, you should not pursue legal action without speaking to Gibson Hill Personal Injury. We have experience investigating these types of cases and representing our clients during claims and lawsuits in pursuit of compensation for their accident-related losses.
Common Causes of Uber Accidents
A rideshare driver's actions could contribute to a crash. Any error they make could endanger the lives of their passengers and the people around them. The most common causes of Uber accidents include:
Fatigued driving – According to the National Sleep Foundation, drowsy driving contributes to 6,400 fatalities every year in the United States. Many people don't understand the dangers of fatigued driving. It can compromise a driver's judgment and decision-making.
Failure to obey traffic signs and signals – Traffic signs and signals facilitate the safe flow of traffic. However, if someone doesn't yield the right of way or runs a red light, it could result in a crash.
Unsafe lane changes – Drivers must use their turn signals and check their blind spots before changing lanes. If they don't, they could end up in another motorist's path or sideswipe a nearby driver.
Failure to yield – Drivers and pedestrians have the right of way in specific scenarios. Everyone is responsible for slowing down or stopping in those scenarios so others can safely proceed ahead of them. Choosing not to yield when it's required disrupts the flow of traffic.
Driving under the influence – Drugs and alcohol interfere with driving abilities. It's more challenging to notice road hazards, react quickly to stopped traffic, and follow signs and signals when your faculties are impaired.
Speeding – High-speed accidents can be fatal. According to the National Highway Traffic Safety Administration, 11,258 people died in speeding-related crashes in 2020.
Distracted driving – Eating, texting, and other forms of distractions prevent a driver from focusing on their surroundings. They cannot recognize dangers and react in time to avoid an accident.
Tailgating – Following another person's car too closely leaves minimal distance for braking if they slow down or stop suddenly. Rear-end collisions can occur when someone tailgates another driver.
If the Uber driver is at fault for the crash, you have a right to pursue action against them. They should face the consequences of their misconduct. Gibson Hill Personal Injury is ready to help you with your case.
Compensation for Injuries in Rideshare Accidents
You could file an insurance claim if the Uber driver is at fault for your injury. Uber provides coverage for its drivers in these scenarios:
During Trips and Picking Up Riders
$1,000,000 in third-party liability for a covered accident
Available or Waiting for a Ride Request
$50,000 for bodily injury per person
$100,000 for bodily injury per accident
$25,000 for property damage
Uber does not cover accidents if the rideshare driver is offline or their app is turned off. In this situation, the driver's personal auto insurance would apply.
The minimum required liability limits under state law are lower than the amounts Uber provides. If you file a claim with the rideshare driver's personal auto insurer, the available coverage includes:
$30,000 for bodily injury per person
$60,000 for bodily injury per accident
$25,000 for property damage
You can file an insurance claim or lawsuit after an Uber accident. Either way, the money you receive could cover your:
Medical expenses
Physical impairment or disfigurement
Loss of household services
Mental anguish
Lost wages
Lost earning capacity
Property damage
You might also be able to recover exemplary damages in a lawsuit against the at-fault driver. This is a type of financial award that punishes the defendant for their misconduct. The jury might award these damages to you if you can show clear and convincing evidence that the defendant acted with gross negligence, malice, or fraud.
Statute of Limitations for an Uber Accident
You must follow a specific timeframe under state law if you want to sue the Uber driver for a financial award. In Texas, the statute of limitations allows a two-year timeframe to file a lawsuit. That means you must file your lawsuit within two years of the accident date if you want to hold the negligent party liable for their actions.
What You Should Do After an Uber Accident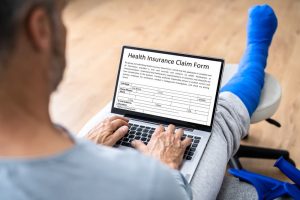 Building your case against the rideshare driver begins immediately after the crash. You should go to the hospital and start treating your injuries once you leave the accident scene. The emergency room physician can diagnose your injury and might recommend a treatment plan.
It's crucial that you follow the recommended course of treatment. Attend all necessary appointments regularly until you recover or your doctors release you from their care. Skipping your appointments could result in a lower settlement than you deserve. Insurance companies look at gaps in treatment as evidence of a non-serious or non-existent injury. They might deny your claim altogether or provide an insignificant settlement offer.
You should also hire an Austin Uber and rideshare accident lawyer from Gibson Hill Personal Injury immediately after the accident. We can investigate and gather evidence to prove what happened. You should focus on healing while we take over the legal aspects of your case.
Maintain copies of every document you receive during your ongoing case. You should keep your medical reports, billing statements, insurance company letters, accident reports, and other documentation related to the crash. Strong evidence can show that your injury resulted from the accident and requires ongoing treatment. Evidence also establishes your total expenses, so we know how much compensation to pursue on your behalf.
Injured in a Rideshare Accident? Contact Gibson Hill Personal Injury Now
Since 2013, the legal team at Gibson Hill Personal Injury has represented injured clients in their cases against rideshare drivers. We will be your advocate and protect your rights during the legal process. You can count on us to fight by your side for the justice you deserve.
If someone else is at fault for your injuries in an Uber accident, call us at (737) 249-6300 for a free consultation with an Austin Uber and rideshare accident lawyer. Let us help you recover the money owed to you for your injury.