Austin Jackknife Truck Accident Lawyers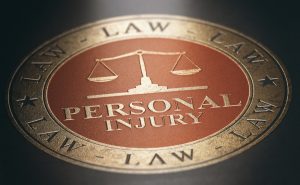 A jackknife is a kind of road accident in which the trailer of a commercial truck swings out to form a right angle with the cab, much like the angle between the blade and the handle of a pocketknife. A truck that jackknifes is highly likely to roll over, regardless of the speed at which it has been traveling. The chance of multi-vehicle accidents increases greatly when a semi-trailer swings out into other lanes, which has the potential to injure or kill the occupants of other vehicles on the road.
A jackknifed trailer creates a dire situation for other motorists, often with catastrophic long-term consequences. If you or a loved one has been hurt in a jackknife truck accident in Austin, or if someone close to you has lost their life in one of these events, you don't have to be alone while you're getting your life back on track.
Contact Gibson Hill Personal Injury for a consultation with a member of our seasoned team of Austin truck accident attorneys. Call us today at (737) 249-6300 to discuss your case.
What Causes a Truck to Jackknife?
The most prevalent reason a semi-truck jackknifes is a loss of traction. Traction is the term that describes how well a vehicle's tires can grip the road. When a wheel is rolling, there is always a contact point ("static") where the tire is touching the ground. Traction is at its optimum level when there is a maximum amount of static friction at this point. This is what allows a very large vehicle such as a commercial truck to both move and stop in a way that is controllable.
However, the truck can lose its traction for several reasons. These include:
Improper braking – This is the most common cause of a jackknifed semi. When the driver suddenly brakes to avoid obstacles or other vehicles in the road, it can cause the brakes to lock, resulting in a loss of traction.
Traveling too fast – A jackknife can occur if a truck is traveling at high speeds and needs to slam on the brakes.
Navigating curves – Less experienced truck drivers often have a tricky time navigating sharp curves in the road. If the driver takes a curve too fast, it can cause the trailer to swing out to one side.
Empty trailers – When a trailer is not weighed down, the lightness of the trailer can reduce the traction of the vehicle.
Equipment malfunction – A failure or malfunction of the brakes or of other important equipment can cause the driver to lose control of the vehicle, which can cause a jackknife.
Inclement weather – Rain, hail, sleet, or snow can be the cause of slippery road conditions. Truck drivers who fail to slow down in such conditions are at risk of losing traction and causing a jackknife accident.
Common Injuries in Jackknife Truck Accidents
As is the case with all commercial truck accidents, a jackknife crash has the potential to cause grave injuries to the occupants of passenger vehicles that are involved in the collision. Such injuries include:
Bone fractures
Paralysis
Back and spine injuries
Injuries to internal organs
Loss of limb
Concussion and/or traumatic brain injury
Burns
Contusions
Who Can Be Held Liable for Jackknife Truck Accidents?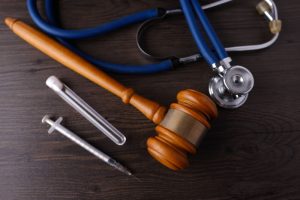 There are several parties that may be potentially liable in a jackknife accident.
In many cases, the driver could be liable for the crash. This is particularly true if their driving was negligent or in violation of Federal Motor Carrier Safety Administration (FMCSA) regulations. For instance, the driver might be liable for the jackknife if they were driving while fatigued, under the influence of an intoxicating substance, or texting when the accident happened.
The trucking company might also be the responsible party, especially if they failed to uphold their responsibilities under FMCSA regulations. If they have been negligent in some way, such as in their maintenance or inspection of the vehicle, or in their hiring, training, or drug testing of the truck driver, they could be held responsible for the crash.
If the accident came about because of equipment failure, this might have been due to a defective part in the truck. If this is the case, the manufacturer of the vehicle or the faulty part may be considered liable for the jackknife accident.
Third parties could also be liable. For example, if cargo loaders or unloaders performed their work in a way that could have led to a loss of traction in the vehicle, their actions or negligence may have been a cause of the crash.
What Type of Financial Recovery Can I Pursue After a Jackknife Accident?
The financial recovery that might be available to you will depend on the unique circumstances of your accident. This may include, but is not limited to:
Medical expenses
Lost wages
Pain and suffering
Mental anguish
Permanent or temporary disability
Property damage
However, it can be incredibly risky to attempt to take on the responsible party on your own. It can be even more challenging to fight with the insurance representatives or the legal team of the liable party. They are trained to get individuals to settle for far less than they deserve or even to admit partial or full responsibility for the crash.
This is why you need an experienced lawyer on your side who can help you to navigate all these challenges and more so that you can get the financial compensation you deserve.
Contact our Texas Truck Accident Attorneys Today
If you have been the victim of a jackknife truck accident in Texas, we want to help you with your claim. The seasoned legal team of Gibson Hill Personal Injury is passionate about helping the victims of accidents get the help they need. We will fight in your corner at every step of your claim.
We understand that the aftermath of an accident is an incredibly challenging time in your life, and we will work hard to help you reach a favorable outcome. We know that time is of the essence. Call us today at (737) 249-6300 for a free consultation.