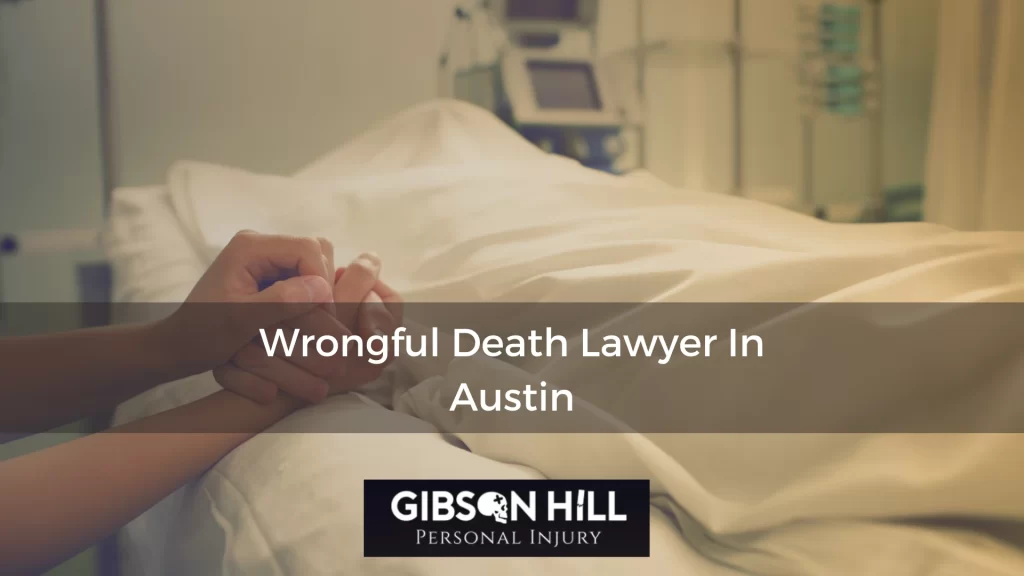 The sudden loss of a loved one is an incredibly painful experience, no matter the circumstances. Especially when you are dealing with the death of a family member as a result of the careless actions of another person, you may feel angry, confused, and unsure of your options. If your loved one died because of someone else's negligence, you might be able to file a wrongful death claim to hold the at-fault party accountable.
While a wrongful death claim won't bring your loved one back, just compensation may help you recover valuable financial resources related to your loved one's injuries and death. Damages in a wrongful death claim may be both financial and non-financial. For example, when you lose a loved one, you may have lost a vital source of financial and emotional support. Although your loved one's projected income is easily quantifiable, their emotional support is no less valuable and may also factor into your claim. 
If you are hurting and looking for answers following the loss of a loved one, reaching out to a lawyer may feel difficult. Understand that the Austin wrongful death attorneys at Gibson Hill Personal Injury are here to help ease your situation. We know that you are going through a hard time, and we are ready to serve as a compassionate, supportive resource for you and your family at this time. To speak with a member of our team, call us at (737) 249-6300 today.
Why Do I Need a Wrongful Death Attorney?
More than 190,000 people die each year because of the carelessness actions of others. As many as 40,000 individuals suffer fatal injuries in auto accidents annually, many of which are caused by a negligent driver. Following a devastating loss, deciding to take legal action may feel incredibly overwhelming. However, when someone you love dies because of the reckless actions of another individual, understand that you have options. 
A wrongful death attorney will listen to you, gather information about your claim, and investigate the circumstances surrounding your loved one's death. By performing a comprehensive investigation, your lawyer will uncover all sources of compensation when numerous parties played a role in your loved one's death. In addition to determining all liable parties, your attorney will assign value to your claim. While quantifying the loss of a loved one may feel like an impossible task, your lawyer will evaluate financial and non-financial losses that your family will experience as a result of the death. 
Families who attempt to manage a wrongful death claim without the help of a lawyer may settle for less compensation than they deserve. When you've lost someone you can't replace, you shouldn't settle for less – ever. A wrongful death claim is a time-sensitive civil matter. Our lawyers are here to bear the weight of your situation while you focus on grieving the death of a loved one.
Why Hire Gibson Hill Personal Injury to Handle My Wrongful Death Claim?
At Gibson Hill Personal Injury, our goal is to ensure that our clients have the legal support that they deserve during difficult times. When you are grieving, you need a lawyer who cares. When it comes to customer service, we do not compromise. Our lawyers are communicative, supportive, and thorough. We want to understand what you are going through so that we can provide the highest level of representation possible.
Our founder, Ty Gibson, leads our firm's efforts. As a native Texan, he grew up in North East Texas and relocated to Houston to study law. After graduation, he began practicing law and has since helped hundreds of clients through a variety of personal injury claims.
Deciding to file a wrongful death claim is deeply personal. When you trust our lawyers with your case, know that we will fight for you at every turn. We are in the business of helping people with civil claims because we know the difference a successful legal outcome can have on your future. Our team is here to make sure that you have access to the resources that you need.
Filing a Wrongful Death Claim in Austin, TX
The Texas wrongful death statute affirms that you may be entitled to damages after filing a wrongful death claim if the actions, carelessness, neglect, recklessness, of one person, resulting in the death of your loved one. 
When a loved one dies, many families have questions: Could this accident have been prevented? How will we pay for medical and funeral expenses, as well as our household bills in the future? What will our family do now? Is there any way to hold a negligent party accountable for the pain and loss they have caused our family?
At Gibson Hill Personal Injury, we strive to help you make sense of your claim and explain the steps you can take moving forward. A wrongful death claim is a civil matter. Many wrongful deaths occur in the aftermath of the following accidents:
Assault and battery

Car accidents

Drunk driving

Truck accidents

Industrial accidents

ATV accidents

Construction site accidents

Chemical leaks or explosions

Medical malpractice

Negligence
If you file a wrongful death claim, understand that it differs from a criminal case. In criminal cases, charges are filed by the prosecuting attorney's office, and punishment may be accompanied by imprisonment, probation, fines, or other penalties. A wrongful death case gets to court when the surviving family members or administrator files the claim directly, and liability is expressed solely in terms of money damages. 
Evidence in Wrongful Death Cases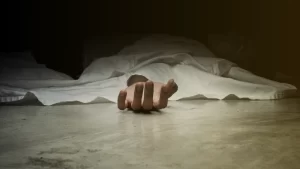 In a wrongful death lawsuit, you may be able to file against one or more parties, such as a careless business owner , a reckless individual, a corporation (such as the manufacturer of fatally defective machinery), a business "entity", or a government agency, such as a county's highway department.
According to Texas law, surviving family members have two years from the date of the death to file the wrongful death claim. Although this statute of limitation applies in many circumstances, there are exceptions to this two-year time constraint. To help support your case, your lawyer may uncover evidence. Types of evidence in a wrongful death lawsuit may include:
Police reports

 that demonstrate a negligent driver's fault for a fatal accident, including evidence of alcohol or drug or use, along with the driver's blood-alcohol level. 

Police reports

 are also created as part of criminal investigations into violent crimes.

Witness accounts

 of the incident are critical in connecting the defendant to the wrongful death. Independent 

witness testimony

 can be compelling evidence in and out of the courtroom.

Medical records 

may be considered as evidence. These records may include the victim's records, as well as the defendant's medical records. 

Expert testimony

 is considered as evidence and may be provided by mechanical engineers, accident reconstruction, and similar specialists for product liability cases, medical experts, and more.

Corporate records

 can be revealing evidence, demonstrating a company's faulty quality control practices, testing that may have revealed defects in a product, materials used in a product that made it dangerous, as well as other internal records and communications that can prove negligence.
Negligence is the main legal element that the attorneys at Gibson Hill Personal Injury will work to prove in a wrongful death claim. Under Chapter 71 of the Texas Civil Practice and Remedies Code, wrongful death claims can be filed by certain parties if the death is caused by such negligence, as well as by the wrongful act, carelessness, unskillfulness, neglect, or default of a corporation or another person. 
Compensating for Loss
Damages that the surviving spouse, child, or parents of the deceased may be entitled to receive in a Texas wrongful death case are intended to compensate for the loss. There are two broad categories of damages that the surviving spouse, children, or parents of the deceased may be entitled to receive, financial and non-financial. 
Financial Damages – Financial damages help recover losses that resulted from a negligent act. These losses may include medical bills, funeral expenses, pain and suffering for the surviving family, lost wages for paying household expenses, and funeral and burial expenses.
Non-financial Damages – Compensation related to non-financial damages address losses that are more difficult to quantify. These losses may include lost care and support, lost earning capacity, loss of comfort and companionship, mental anguish and emotional pain and suffering, and lost inheritance.
Additionally, Texas' wrongful death claims may also award exemplary damages. Exemplary damages are intended to make an example out of the defendant. Exemplary damages could apply if the death was the result of a willful act or omission or caused by gross negligence. 
Contact a Wrongful Death Lawyer in Austin 
No matter the cause of death, a grieving family deserves to see the at-fault party held responsible for their actions. Just as importantly, the family deserves compensation to help with cope with financial expenses and emotional losses. When Gibson Hill Personal Injury takes such cases, we intend to hold corporations and individuals liable for their neglect, recklessness, or carelessness. Contact our team of Austin wrongful death attorneys at (737) 249-6300 today and take the first step in fighting for justice on behalf of your loved one.