Texas Drunk or Impaired Driving Accident Lawyers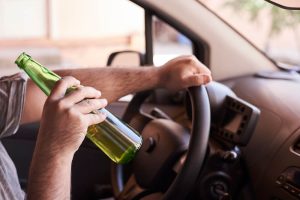 Did you get hurt in a car accident? Did another driver cause it? Was it because they were drunk or impaired? If so, do not hesitate to contact Gibson Hill Personal Injury. We might be able to help you hold the negligent motorist liable and pursue the compensation you deserve for your injuries and other losses.
Car accidents can cause severe injuries, leading to long-term issues. Many people don't heal right away and require ongoing treatment to manage pain and other symptoms. After a drunk driving accident, you might wonder how you're going to recover while handling an insurance claim or lawsuit. It can be challenging to take on the responsibility for both.
Gibson Hill Personal Injury understands the physical, financial, and emotional effects of a crash involving a drunk or impaired driver. It can disrupt your entire life and prevent you from participating in activities you once enjoyed. Our legal team is ready to pursue compensation on your behalf and fight to hold the drunk driver accountable for their actions. We will do our best to try to reach your desired outcome for your claim or lawsuit.
Although drunk driving is illegal, some people get behind the wheel after consuming alcohol. In Texas, legal intoxication occurs when blood alcohol concentration reaches 0.08%. Alcohol impairs physical and mental abilities. It can lead to a slower reaction time, poor decision-making skills, and a range of other adverse effects.
You deserve the opportunity to seek compensation from the at-fault driver for the injury you suffered. Gibson Hill Personal Injury has the experience and resources to build your case and help you recover the money you're owed. Call us at (713) 659-4000 for a free consultation with one of our Texas car accident lawyers today for your free consultation.
Why You Need a Drunk Driving Accident Attorney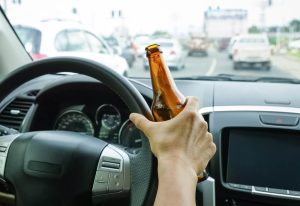 It's crucial to obtain evidence to prove the other driver was under the influence, and that's what caused the crash. Even though they were clearly drunk, you can't just say they were at fault and expect to receive compensation automatically. You must provide documentation and other evidence to show that their actions caused your injuries.
Most people don't know how to handle a drunk driving accident case. Locating valuable evidence can be difficult. If you don't know where to look, you could struggle to prove the other motorist should be liable for the accident.
At Gibson Hill Personal Injury, our team knows how to build a case like yours and obtain the evidence we need to show that you deserve compensation. The evidence we use will depend on the circumstances of the accident but could include:
Statements from eyewitnesses
Court documents from any DUI case against the other driver
Results from chemical testing
Traffic camera and video surveillance footage
Receipts or bank statements from the purchase of alcohol at a bar, restaurant, liquor store, or another establishment
Photos from the accident scene
Copies of your medical records and medical bills
You shouldn't attempt to handle your case without an experienced lawyer by your side. If you're not familiar with state laws or the steps you need to take to pursue an insurance claim, you could end up with less money than you deserve. Let us guide you through the process and handle the complicated legal aspects on your behalf.
Compensation Available for Injuries Suffered in a Drunk or Impaired Driving Car Accident
Texas uses a fault system to determine liability after a car accident. That means the person at fault for the crash becomes financially responsible for the injured party's losses. State law requires all drivers to carry auto insurance with minimum liability limits. Liability coverage can compensate for a range of losses, such as:
Medical expenses
Loss of household services
Mental anguish
Property damage
Lost wages
Lost earning capacity
Pain and suffering
Physical impairment or disfigurement
When you file an insurance claim with the drunk driver's auto insurance company, you could pursue compensation for the losses suffered from the crash. You might also be able to recover exemplary damages if you file a lawsuit. This form of compensation punishes defendants for their actions. A jury might make this type of award to you if you can provide clear and convincing evidence of the at-fault driver's gross negligence, malice, or fraud.
The court reviews each party's level of responsibility for an accident. If they determine that your actions partially contributed to your injury, they could use proportionate responsibility to reduce your financial award.
For example, if you suffered $100,000 in losses but were 20 percent at fault for the crash, the jury could diminish the compensation you receive. You could end up with no more than $80,000. If you were more than 50 percent responsible for the accident, you would be prohibited from recovering any amount of compensation.
Texas Laws Associated with Car Accident Lawsuits
You must follow a strict deadline to file a lawsuit against the drunk driver. Texas has a two-year statute of limitations. That means you only have two years from the accident date to file your lawsuit. Once the deadline passes, you might not have an opportunity to sue for compensation.
You could potentially delay the statute if you were under a legal disability at the time of the drunk driving accident. A legal disability includes:
Being a person of unsound mind; or
Being a person under 18 years old.
The running of the statute would not start until you turn 18 or regain mental competency.
Contact Us
At Gibson Hill Personal Injury, we have a reputation for dedicating our time and effort to each client who hires us. You will receive personalized attention and services throughout your case. We understand the trauma of getting hurt in a drunk driving accident and want to help you heal and move forward with your life.
We know the financial struggles many accident victims face. You could end up in debt if you can't afford your medical bills and other expenses. We take cases on contingency, so you're not responsible for paying upfront fees or costs. You won't have to pay us unless we secure compensation for you.
If you were injured in a drunk driving accident due to someone else's negligent actions, contact Gibson Hill Personal Injury right now. One of our Texas drunk or impaired driving accident lawyers can discuss your case with you to determine whether we can help. Call us at (713) 659-4000 for your free consultation.