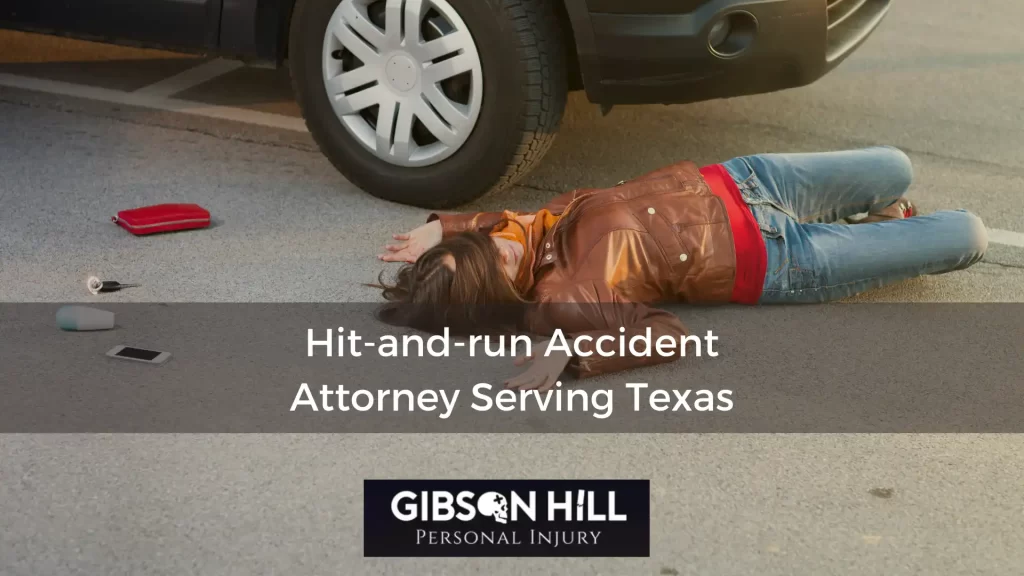 Being involved in a car accident already seems bad enough. Your situation can go from bad to worse when you see the other driver who hit you speed off instead of stopping to check on you and exchange information. Victims of hit-and-run accidents may think that they have no options for recovering compensation for medical bills and lost wages, but in many cases, they can get the financial resources they need for their recovery from the accident. A hit-and-run accident attorney from Gibson Hill Personal Injury can help you pursue the money you need after a hit-and-run.
When you turn to our firm for help after a hit-and-run, you can depend on us to aggressively pursue maximum compensation on your behalf, whether by trying to identify and track down the hit-and-run driver or obtaining compensation for you through your own insurance coverages. We understand the burdens you are facing after sustaining serious injuries and property damage. Let us take some of the stress off your shoulders. We can deal with the insurance companies on your behalf and advocate for you at the negotiating table or in court to fight for the best possible result in your case.
If you have been the victim of a hit-and-run accident, turn to the Texas car accident attorneys of Gibson Hill Personal Injury for a free initial case evaluation. We'll discuss how our firm can help you to obtain financial compensation and justice for the injuries you have suffered.
What Is a Hit-and-Run?
Under state law, drivers are required to stop or immediately return to the scene when their vehicle collides with another vehicle, another's property, or a pedestrian. The driver must render assistance for any injuries and exchange contact and insurance/financial information with the injured victim or the owner of damaged property (if the damaged property was unattended, the driver may leave their information for the owner). A driver who fails to do these things is considered to have engaged in a hit-and-run.
How Can an Attorney Help You After You've Been Injured by a Hit-and-Run Accident?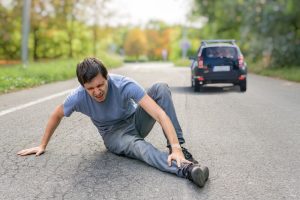 When you have been hurt in a hit-and-run accident, it's hard to know where to turn for help to get the financial resources you need for your recovery. A hit-and-run accident lawyer from Gibson Hill Personal Injury can help you through the process of preparing and pursuing your case by:
Performing a thorough, independent investigation into the accident to recover all available evidence, such as accident scene photos, video footage of the accident, eyewitness statements, police records, and records from your medical treatment.
Collaborating with expert witnesses in accident reconstruction, medicine, and other fields when necessary to help build a persuasive argument for your case.
Identifying at-fault parties and applicable insurance coverages that can compensate you.
Documenting your injuries and calculating your expenses and losses.
Filing insurance claims and lawsuits on your behalf, vigorously pursuing maximum financial recovery for you through a negotiated settlement or by advocating your case in court and at trial.
What Steps Should You Take after a Hit-and-Run?
After being involved in an accident with a hit-and-run driver, the steps you need to take to protect your legal rights so you can pursue compensation for your injuries and losses include:
Take photos and video of the accident scene, including damage to your vehicle (if applicable), skid marks on the road, and any visible injuries you suffered. Make sure to speak to any eyewitnesses who saw the accident and the fleeing vehicle.
Get examined by a doctor as soon as possible to have your injuries from the accident diagnosed.
Follow your providers' treatment instructions and recommendations.
Keep copies of bills, invoices, receipts, and other records of medical and other expenses that you incur due to the accident. Also, make sure to have copies of your pay stubs or income statements if you miss time from work.
Speak with a hit-and-run accident attorney from Gibson Hill Personal Injury to discuss the next steps you need to take to pursue financial recovery.
What Compensation Can You Receive in a Hit-and-Run Accident Case?
If you have suffered injuries due to an accident caused by a hit-and-run driver, you deserve to receive compensation for expenses and losses such as:
Repair or replacement costs for your vehicle.
Costs of medical treatment and rehabilitation of injuries.
Costs of long-term care for permanent disabilities that result from injuries.
Loss of wages/income from missed work, or loss of future earning ability due to permanent disabilities.
Pain and suffering.
Loss of enjoyment/quality of life because of permanent physical and emotional effects of your injuries.
Pursuing Options for Financial Recovery Following a Hit-and-Run
Even when the driver who hit you has sped off from the scene of an accident, you still have options for obtaining financial resources to help with your recovery. First, depending on the terms of your policy, you may be entitled to have your medical treatments covered by your health insurance (subject to your obligation for co-pays and/or deductibles).
After a hit-and-run accident, you may also be entitled to turn to your own auto insurance for coverage for all the losses you have sustained because of the crash. Damage to your vehicle may be paid for by comprehensive/collision coverage.
More importantly, if you have uninsured motorist coverage as part of your auto policy, you can file a claim under that coverage after a hit-and-run. When a hit-and-run driver cannot be identified or located, they are deemed to be an uninsured driver, entitling you to pursue a UM claim with your auto insurer. In an uninsured motorist claim, your auto insurer steps into the shoes of the insurance policy that the hit-and-run driver should have.
Common Injuries Suffered in Hit-and-run Accidents
Injuries commonly suffered by victims of hit-and-run accidents include:
Lacerations and bruising
Abrasions or road rash
Avulsions, or injuries where the skin is torn away from the underlying tissue
Burns
Broken bones
Dislocated joints
Ligament sprains or tears
Muscle/tendon strains or tears
Whiplash
Herniated spinal discs
Spinal cord injuries and paralysis
Internal organ damage or internal bleeding
Facial injuries, including eye, ear, and mouth injuries
Head injuries, including traumatic brain injuries
Traumatic amputation
Contact Us Today to Speak to a Hit-and-Run Accident Attorney about Your Case
Don't assume that you have no chance of getting a financial recovery after being injured in a hit-and-run accident. Call Gibson Hill Personal Injury at (713) 659-4000 or reach out to us through our website contact form today for a free, no-obligation consultation to learn more about your legal rights and options from an experienced hit-and-run accident lawyer.