Texas Reckless Driving Accident Lawyers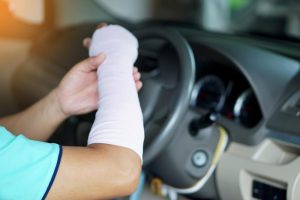 If you were injured in an accident involving a reckless driver, contact Gibson Hill Personal Injury today to learn about how we can help. You might be entitled to compensation for your injury and resulting losses, such as medical expenses and mental anguish. We could represent you in your case and work to hold the reckless motorist liable for their actions.
Reckless driving is illegal in Texas. It's a serious offense that could result in jail time for the offender. When someone behaves recklessly while operating their vehicle, they increase the risk of an accident and place others in harm's way. Reckless driving collisions can lead to debilitating injuries and fatalities. Many victims require emergency medical care and ongoing treatment to heal.
Gibson Hill Personal Injury understands the physical, emotional, and financial strain of getting hurt in a car crash. The reckless driver could have prevented the accident if they had followed the necessary safety precautions. Unfortunately, they placed you in this overwhelming situation, and now you're forced to seek treatment and pay expensive medical bills.
The cost of medical care can reach into the thousands. If you can't afford the bills you receive, you could face massive debt. The at-fault driver should be held liable for your injury, so you're not forced to spend your money on the expenses you incur. It's your right to seek the money you're owed from the reckless motorist's insurance company.
For a free consultation to learn more about your available options after a reckless driving accident, call Gibson Hill Personal Injury at (713) 659-4000 right now. One of our Texas car accident lawyers will gladly discuss your case with you to determine whether we can represent you.
Common Types of Reckless Driving
Texas Transportation code 545.401 defines reckless driving as driving a vehicle with wanton or willful disregard for the safety of another person or property. Anyone who commits this offense can face a maximum of a $200 fine and up to 30 days in county jail.
Common actions considered reckless driving include:
Racing other drivers
Acts of road rage
Evading the police
Running a stop sign or red light
Weaving in and out of traffic
Driving too fast for dangerous road conditions
Driving down a one-way street the wrong way
Texting while driving
Passing another car in a no-passing zone
If any of these circumstances apply to your case, reach out to Gibson Hill Personal Injury right now. We are ready to help you seek justice for the injury you suffered. You won't be alone during this traumatic experience. We will remain by your side until the end.
Injuries Associated with Reckless Driving Car Accidents
Car accidents involving reckless drivers typically lead to severe injuries. The consequences of a reckless driving crash can be far-reaching and cause long-term issues for those who were injured.
The most common injuries caused by reckless driving accidents include:
Internal bleeding
Broken bones
Permanent scarring or disfigurement
Spinal cord injuries
Internal organ damage or failure
Paralysis
It's critical to seek immediate medical care for an injury suffered in a car crash. Even if it's minor, a doctor should examine you to determine whether you require medical treatment to heal. Inadequate medical intervention could result in permanent damage, such as impaired mobility, chronic pain, or disability.
Compensation for Reckless Driving Accidents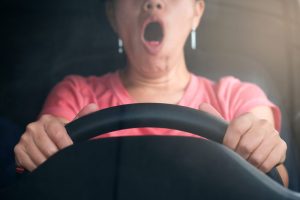 All motor vehicle drivers in Texas are required to carry auto insurance by state law. They must have liability coverage to compensate for someone else's injury and resulting losses from an accident they cause.
You could seek a settlement from the reckless driver's insurance company to cover losses, such as:
Mental anguish
Loss of household services
Pain and suffering
Medical expenses
Physical impairment or disfigurement
Lost wages
Lost earning capacity
Property damage
If you file a lawsuit against the at-fault driver, you could also pursue exemplary damages. This type of compensation is meant to punish the defendant for their actions and prevent or deter similar behavior in the future. You could receive this financial award if you show clear and convincing evidence of the other motorist's malice, gross negligence, or fraud.
Car accidents involving reckless drivers can be violent. Many victims die instantly at the crash scene or soon after from their fatal injuries. If you lost someone in a reckless driving accident, you could pursue a wrongful death case.
The compensation you receive might compensate you for the losses you suffered due to your family member's death. You may be eligible for compensable for these losses in a wrongful death claim:
Mental pain and anguish
Lost earning capacity
Loss of inheritance, including what the deceased could have saved and left to surviving family if they were still alive
Lost maintenance, advice, services, counsel, support, and care surviving family would have received from the deceased
Loss of comfort, love, society, and companionship
Statute of Limitations on Reckless Driving Accidents
You must file your lawsuit before the statute of limitations expires if you want to sue the reckless driver for your injury. Texas has a two-year statute of limitations, meaning you must initiate your lawsuit within two years of the accident date. If the statutory deadline passes before you file, you could lose your right to pursue compensation in court.
One exception could extend the statute of limitations. If you were under a legal disability at the time of the crash, you could delay the running of the statute until a specific event occurs. A legal disability includes being:
Under 18 years old – The two-year statute won't start until you turn 18.
Of unsound mind – The statute would not begin unless you become mentally competent.
Contact Us
At Gibson Hill Personal Injury, our Texas reckless driving accident lawyers have fought on behalf of our clients since 2013. We believe in representing people who were injured by the wrongdoing of others. You can count on our team to advocate for your rights when you hire us. We will tirelessly work to meet your needs and try to reach your desired outcome.
If you sustained an injury in a reckless driving accident another motorist caused, call Gibson Hill Personal Injury for your free consultation at (713) 659-4000.