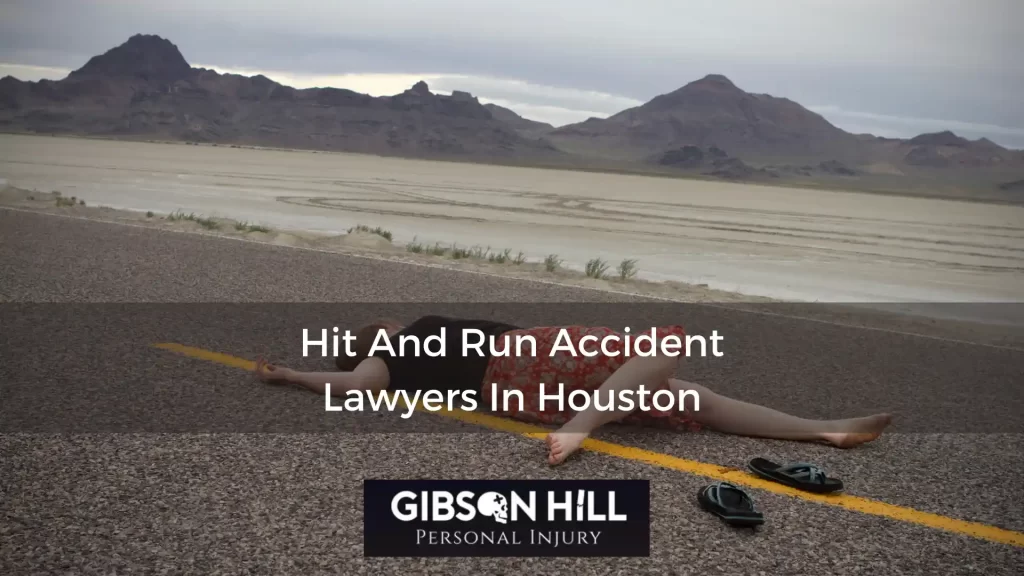 Any car accident can cause debilitating injuries. However, not knowing who hit you will double your stress and frustration. If you were injured in a hit and run accident in Houston, our hit and run accident lawyers will fight to hold the runaway driver accountable and pursue the compensation you need for your financial, emotional, and physical support.
Contact Gibson Hill Personal Injury at (713) 659-4000 for a free, confidential consultation.
What Is a Hit and Run Accident?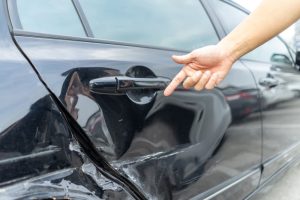 A hit and run accident is one where the responsible driver immediately flees the scene. They do not perform their legal duty to identify the other involved drivers, share insurance information, or get help for anyone who was injured.
Any type of car accident can become a hit and run accident, including the following:
Head-on hit and run crashes – A driver collides "hood to hood" with another car, then backs away and flees the scene.
Rear-end hit and run crashes – A driver crashes straight into the rear of another car, then leaves the scene of the accident.
T-bone hit and run crashes – A driver collides into the side of another car with the front of their own, then flees.
Sideswiping hit and run crashes – A driver hits the side of another car with the side of their own vehicle, but they continue on instead of stopping to exchange information.
Rollover hit and run crashes – A driver causes another vehicle to flip onto its side or roof but does not stop to get help.
No matter how the accident happened, it can lead to severe injuries such as:
Cuts or lacerations
Broken bones
Sprains and strains
Blunt-force trauma
Whiplash and other neck injuries
Burns, if the accident caused a car fire
Internal bleeding
Identifying the Driver in a Hit and Run Case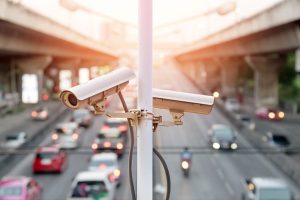 After a hit and run accident, the local police will use their investigative tools to identify the driver who fled. They may ask you what you remember about the accident, request copies of surveillance or dashcam footage, and question witnesses who saw the accident unfold. Once your legal team has the at-fault driver's information, we can begin filing third-party insurance claims and building a personal injury case.
What if The Driver Never Gets Identified?
While modern technology has increased the chances of a successful hit and run investigation, there are still situations where the driver is never found. Depending on what types of insurance you have, there may still be avenues for you to seek financial support. Your lawyer can guide you through any of the following:
Uninsured motorist coverage – Insurers in Texas must offer uninsured motorist coverage to their customers. This coverage allows policyholders to recover compensation for medical bills and property repairs if the driver who injured them didn't carry liability insurance. It may also apply when your lawyer can't reach an at-fault driver to file a typical third-party claim.
Personal injury protection – Insurers in Texas must offer drivers at least $2,500 in Personal Injury Protection (PIP) coverage. PIP benefits only support a policyholder's medical bills, meaning you'd have to look elsewhere to recover property repair costs or lost wages.
Your health insurance – Medical bills often form the most substantial portion of someone's accident-related expenses. Your health insurer might cover at least some of your treatment and therapy expenses. A lawyer could help negotiate some of the bills that remain.
Negligence in a Hit and Run Case
To win compensation in a personal injury case, you must prove that the hit and run driver was negligent using these four elements:
The defendant had a duty of care – The defendant had a duty of care to protect you and other drivers from harm.
The defendant disregarded their duty of care – The defendant did not act according to their duty of care. They also violated their legal obligations to exchange information and get you medical treatment.
Defendant caused the accident – The defendant was at fault for the accident, which you can prove through evidence.
You were injured – You have medical records and other documentation to prove that your injuries stemmed from the accident.
The Personal Injury Case Process
The process for a hit and run personal injury case will follow this general outline:
Your treatment – Your health always comes first after a car accident. As you receive medical treatment, your lawyer will work with subject matter experts to determine what remaining tests, procedures, or medications you will likely need and tally up the cost.
Your lawyer's investigation – Your lawyer will investigate to find evidence that could prove negligence on the hit and run driver's part. They will also calculate your medical expenses, lost wages, and other non-economic losses to determine how much compensation they should pursue.
Navigating insurance claims – While your lawyer builds your case, your auto or health insurance company could provide you with some immediate relief. We will review your policy's terms and file the appropriate claims on your behalf.
Negotiations – Your lawyer will send a demand letter to the hit and run driver's liability insurer, explaining how their customer was responsible for the accident and demanding compensation for you. The insurer will have the opportunity to settle the case through direct negotiations or mediation.
Filing the personal injury lawsuit – Your lawyer can file a lawsuit suit if negotiations are unsuccessful or if they need additional tools to build your case.
The trial, if necessary – Your lawyer will seek a judge or jury verdict in favor of the losses you claim.
Most personal injury cases in Texas do not proceed to trial. We understand that many of our clients need support as quickly as possible, and our team's goal is to pursue the most compensation for you through the fastest reasonable avenue.
Contact a Houston Hit and Run Accident Lawyer
If you were injured in a hit and run accident, trust the car accident lawyers of Gibson Hill Personal Injury in Houston to work on your behalf and defend your legal rights.
Our personal injury lawyers in Houston have experience with a wide variety of traffic accidents and we know how to get results. Our family of clients throughout the southeastern Texas Triangle appreciate our aggressive approach, empathetic listening ear, and clear communication.
For a no-cost, no-obligation consultation with one of our attorneys, call us at (713) 659-4000.
Related posts: