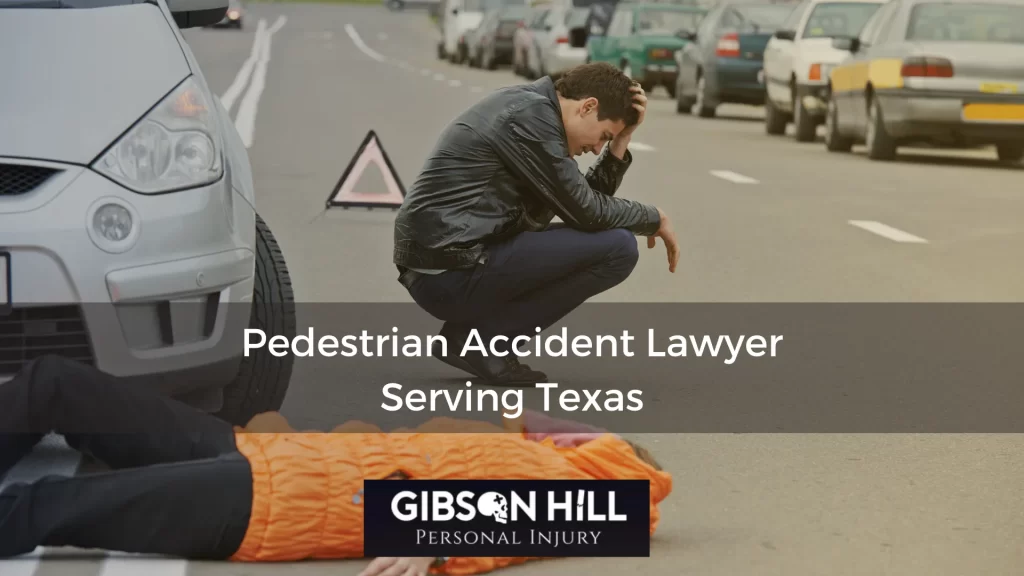 According to the Texas Department of Transportation, 660 pedestrians died in traffic-related accidents in 2019. Unfortunately, close to 5,000 pedestrians sustained injuries when they were struck by a motor vehicle. These numbers are unacceptable
If you're walking on a sidewalk or attempting to cross the street, you should expect that the cars on the road will respect your space. If they don't and you get hurt, you might be entitled to compensation from the negligent motorist.
At Gibson Hill Personal Injury, we care about our clients and believe in seeking just compensation on their behalf. Pedestrian accidents often result in severe injuries. But you shouldn't have to pay for them.
If you were the victim of a pedestrian accident, the at-fault driver should be financially responsible for your injuries and resulting expenses. We can help you demand that they are.
Call (713) 659-4000 for a free consultation with Gibson Hill Personal Injury. One of our Texas pedestrian accident lawyers will discuss your case with you and advise you of your legal options.
Risk Factors Associated with Pedestrian Accidents
According to data collected in 2017 by the National Highway Traffic Safety Administration:
21% of pedestrian accident fatalities occurred to victims aged 50-59.
Males are more likely than females to sustain injuries in a traffic-related pedestrian crash.
75% of pedestrian fatalities happened at night, while 21% occurred during the day.
More people died in pedestrian-related accidents in urban areas than in rural areas.
Alcohol use was a factor in 47% of traffic accidents that resulted in pedestrian death.
One out of every five people who died in a pedestrian accident was the victim of a hit-and-run driver.
Of the 5,363 pedestrian fatalities involving a single-vehicle crash, 2,243 involved a passenger car, 1,080 involved an SUV, and 33 involved a bus.
Most pedestrians who were killed by a motor vehicle were in California. The third-highest state for pedestrian fatalities was Texas.
Why Pedestrian Accidents Occur and the Trauma They Cause
Motorists are required to obey traffic laws and pay attention to people walking near their car or attempting to cross the street. If they get distracted or fail to yield the right of way, a pedestrian could suffer severe injuries or death. Most pedestrian accidents are due to driver negligence.
Examples of this kind of behavior include:
Speeding
Distracted driving, such as texting
Failing to yield or stop
Driving too fast for the weather or hazardous conditions
Driving impaired
Backing up out of a driveway or parking space without checking for pedestrians
Failing to obey crosswalk signs and signals
When a car crashes into a pedestrian, the injuries can be life-threatening or fatal. Pedestrians don't have anything protecting them from the surrounding environment. Unlike occupants of a vehicle, there's no airbag, seatbelt, or protective metal structure. They're at the mercy of the car that hits them.
Because of the severity of car crashes involving pedestrians, the injuries victims sustain are severe. They include the following:
Broken or fractured bones
Traumatic brain injury
Soft tissue damage
Internal bleeding
Organ damage
Spinal cord injury
Paralysis
Amputation
Psychological trauma, such as PTSD
Fault and Negligence Laws in Texas
Texas follows various rules that allow the victim of a pedestrian accident to pursue financial compensation. Under the state's fault system, the at-fault party automatically becomes financially responsible for the injured party's expenses. Your lawyer can help you file with their auto insurance to recover a settlement.
All motorists must carry auto insurance with minimum liability limits. You can use those limits to cover your treatment costs, lost wages, and other losses associated with your pedestrian accident. Even though you weren't in a vehicle when you got hurt, you still have the right to demand compensation from the at-fault driver's insurance company.
It's crucial that you don't admit any degree of fault after the crash. The modified comparative negligence rule reduces an injured party's damages by the percentage of fault they share.
For instance, if your damages totaled $100,000 and the insurance adjuster determined you were 20% to blame for your injuries, you would only be eligible for a maximum of $80,000 in compensation.
Pedestrians Have a Right to Pursue Damages
You might not realize the rights you have as a pedestrian. Much like using the driver's auto insurance policy despite not being in a car at the time of the crash, you're entitled to other things as a pedestrian.
Damages are the total losses suffered in an accident. You can pursue economic damages, which are actual expenses, and non-economic damages, which are intangible losses. The different types of damages you might be able to recover include:
Medical bills
Lost wages
Lost earning capacity
Emotional trauma
Pain and suffering
Disfigurement or disability
Diminished quality of life
Loss of household services
When an insurance adjuster reviews the details of a pedestrian accident case to determine how much they're willing to pay, they'll consider the following contributing factors:
How severe the injury is, such as a spinal injury or one that resulted in a disability
Duration of medical treatment required
Statements made by you, the driver, and eyewitnesses
Strength of available medical evidence, such as doctor notes, ER documentation, and surgical reports
Impact of the injury on your daily routine
Proof of the driver's negligence
Total days you were unable to work
If you fully recovered or your doctor placed you at MMI
Insurance coverage available
Total expenses incurred from the accident
Your attorney will make sure you don't settle for less than you're owed. If they refuse to pay, the experienced lawyers at Gibson Hill Personal Injury can take them to court.
Why You Need to Hire a Texas Pedestrian Accident Lawyer
Most people are unfamiliar with the legal process they must go through after a pedestrian accident. It can be confusing and overwhelming. If you've never handled an insurance claim before, don't worry. Gibson Hill Personal Injury can take care of all the steps of your case so that you can focus on recovering.
When you hire us, we'll immediately start investigating the cause of the crash and locate relevant evidence that proves the motorist caused it and your injuries, such as:
Eyewitness statements
Photos of the accident scene
Video surveillance footage
Copies of your medical records and bills
Car repair estimates
Your lost wage reports
Liability insurance policy information
We can file an insurance claim on your behalf and negotiate a full and fair settlement. Our Texas pedestrian accident lawyers understand the complexities of cases like yours and will work hard to ensure fair treatment. You can depend on us to handle all the complicated paperwork for you and create a plan that meets your needs.
Insurance companies are notorious for refusing to pay whenever possible. They don't care about accident victims. If you speak with the driver's auto insurance adjuster, don't provide details about the accident.
Let Gibson Hill Personal Injury communicate with them. If you say the wrong thing, you could lose your chance to recover the maximum compensation available. We'll make sure the insurance company doesn't take advantage of you or provide a settlement offer lower than what you deserve.
What You Should Know Before Filing a Lawsuit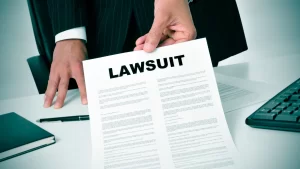 If you want to sue the driver for causing your pedestrian accident, you must follow the state's statute of limitations. A statute of limitations is a strict deadline for pursuing legal action against another party in the civil court system. In Texas, pedestrian accidents follow a two-year statute. That means you have two years from the crash date to seek compensation from the liable driver.
Most car accidents involving pedestrians are the result of the driver's negligence. To prove negligence in a lawsuit, your attorney must show the following elements existed:
Duty: The driver owed you a duty of care to act or not act in a way that would prevent you from harm;
Breach of duty: They breached their duty;
Cause in fact: If it wasn't for the driver's actions, you wouldn't have gotten hurt;
Proximate cause: Your injuries were the direct result of their breach; and
Damages: You incurred damages from the accident.
Besides pursuing compensation for your medical expenses and other costs, your attorney could also seek punitive damages. Instead of compensating your losses, it's a punishment against the at-fault party for their negligent actions.
Accidents caused by drivers where are grossly negligent, wanton, or reckless, and the person knows or should know that it could lead to another person's harm may merit punitive damages.
Speak to an Experienced Texas Pedestrian Accident Lawyer
At Gibson Hill Personal Injury, we have the resources, experience, and knowledge to effectively pursue the compensation our clients need after they get injured in a car crash as a pedestrian. We know your injury was traumatic, and you need space to recover. You can depend on us to treat you like a priority and fight hard to seek the just settlement you deserve.
When you hire us, you'll have 24/7 access to our legal team. We believe in providing quality customer service to our clients no matter what. We'll always treat you with respect.
If you were the victim of a pedestrian accident and want the compensation you're owed, call (713) 659-4000 for a free consultation with one of our Texas pedestrian accident lawyers.