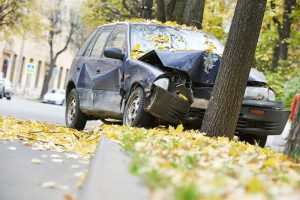 The changing season can present various challenges for drivers. You're exposed to new hazards you didn't have to worry about during the summer months. Although the fall might not seem as dangerous as winter, when you encounter snow and ice, it presents dangers of its own. You could face adverse conditions, increasing the risk of an accident.
Everyone knows the importance of operating their vehicles safely. It's crucial to avoid anything that could distract you from arriving at your destination unharmed. Fortunately, there are certain precautions you can take and things you can do to prevent a car crash.
Stay Alert in School Zones
The fall means school is back in session. It's critical to pay attention when you're in your car. Child pedestrians aren't limited to the streets and sidewalks near schools. Many children walk to and from school or to and from the bus stop. That means they might have to cross the road at some point.
If you become distracted at the wheel or behave recklessly, your car could drift onto the sidewalk and into a kid. Or you might not notice a young girl or boy in the crosswalk as you're rushing to get to work in the morning. A range of factors could contribute to a crash, but you could avoid a potentially fatal situation like this by paying attention at all times while driving.
Adjust Your Speed for Dangerous Conditions
Whether you encounter bad weather or poorly maintained roads, you should slow down and proceed with caution. Although autumn provides mild temperatures and a welcome break from the scorching summer sun, it can also bring heavy rainfall.
Roads become slick when they're wet. If you're driving too fast, you could skid on the pavement and lose control of your vehicle. Hazards, such as potholes and debris, can also lead to accidents when hit at high speeds.
No matter where you drive, pay attention to your surroundings and adjust your speed accordingly.
Be Cautious Around Traffic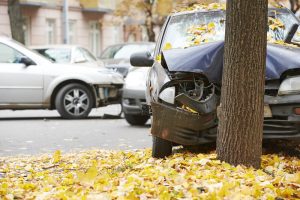 The return of autumn every year can also result in increased traffic. Heavy traffic, especially in big cities in Texas, is common. Many residents take vacations and aren't around much during the summer. However, everyone must return home at some point. That means the new season gives way to more vehicles on the street.
When you encounter busy roadways, focus on the task of driving. Inattention is a common cause of traffic-related accidents. If you look down at your cell phone or at a passenger in the car, even for just a second, you likely won't notice that the vehicles ahead have stopped or that someone cut in front of you.
Be Mindful of Visibility Issues
Fall weather can be dangerous. You might think ice is one of the worst weather conditions you can encounter while driving. However, rain can cause just as many problems and lead to a car accident. If it's pouring, it will be harder to see in front of you. It might be best to pull off the road and wait it out in a parking lot. If you decide to continue on your route, slow down and try to stay away from other vehicles traveling nearby.
The sun can also create visibility issues. Since it's lower in the sky during autumn than summer, it can create glare. The light reflecting off of a building or wet road prevents a driver from seeing temporarily. It's much more difficult to read traffic signs and see the cars around them. If the sun's out, wear sunglasses and avoid distractions that could take your eyes off the road.
Use Extreme Caution at Night
Autumn is synonymous with the end of Daylight Saving Time. You must turn your clocks back one hour, which means this is the time of year when it starts to get dark earlier. A lot of people end up leaving work after the sun has already gone down. If you must venture out at night, drive cautiously.
Turn on your headlights so you can see the road in front of you. If you encounter dangerous conditions, you'll see them in advance so you can slow down, stop, or veer out of the way. Stay focused on what's happening around you at all times to avoid an accident.
Contact Gibson Hill Personal Injury
If you suffered injuries in a car crash due to someone else's negligent behavior, contact Gibson Hill Personal Injury today. Our legal team has experience representing accident victims and seeking the compensation they deserve.
When you hire us, we will treat you like a priority and provide the legal representation, guidance, and advice necessary for you to recover from this traumatic ordeal. You can depend on us to fight by your side for justice and try to resolve your case favorably.
Call us right now at 512-580-8334 for your free consultation.