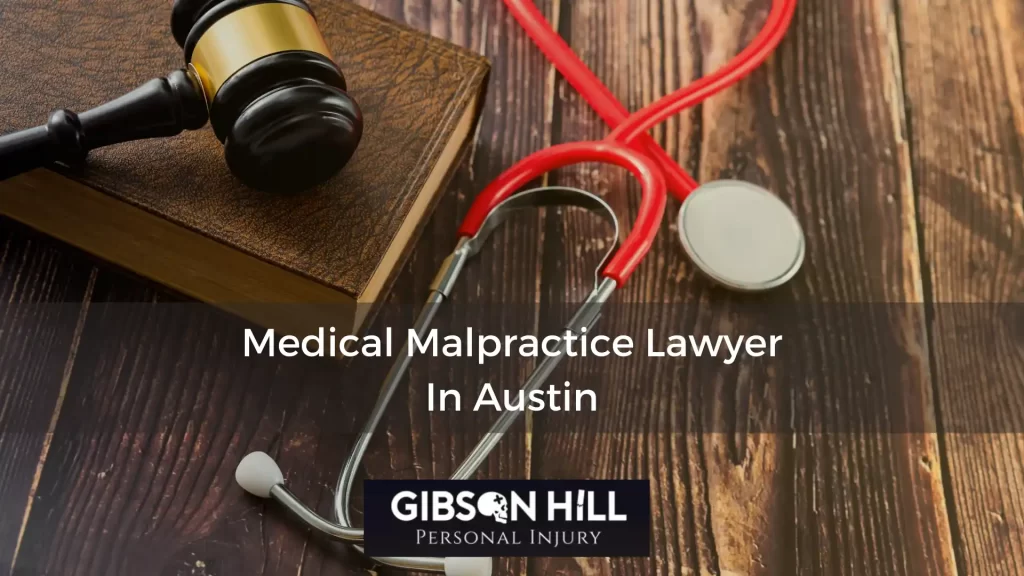 If you or a loved one has been harmed by the negligence of a physician who was tasked with your care, you may be entitled to significant compensation. Our team of Austin medical malpractice attorneys at Gibson Hill Personal Injury is here to help. We are here to provide our clients with knowledgeable and skilled legal counsel and hold physicians and facilities accountable when their negligence causes patients harm.
Our Austin injury attorneys are experienced in the field, and always approach their cases with the utmost respect and compassion for their situation, while aggressively fighting for your rights against insurance companies and ensuring that you get the maximum amount of compensation you are entitled to.
Why You Need a Medical Malpractice Lawyer
Having a lawyer by your side in these cases can be essential, as the combination of factors that have to be assessed to prove that an individual is responsible can be challenging to identify and prove.
First, it has to be proven that the doctor or hospital in question had a professional duty to their patient — in other words, that they were treating them and therefore were held to a duty of responsible care. Second, it has to be proven that there was in fact negligence on the part of the medical professional, which can be defined as something in their care of the patient that another medical professional who gave reasonable, quality care would not do in the same manner they did.
The third thing that needs to be proven is that the negligence occurred due to some form of injury and that the condition of the patient has worsened as a result of the doctor's negligence. Lastly, it must be proved that the harm that is caused to the patient is compensable. This means that the injury to the patient must have caused some financial or physical losses for the claim to be valid. Proving negligence in these types of cases is difficult for one person to accomplish on their own.
This is why the counsel and assistance of an experienced medical malpractice lawyer are beneficial and often crucial to making a convincing claim on your behalf.
Our Austin Medical Malpractice Attorneys Wish to Serve You On Your Case
Why Choose Us?
Our team of Austin medical malpractice attorneys at Gibson Hill Personal Injury has proudly served countless clients in Austin and across Texas for many years and built a reputation of trustworthiness and aggressive litigation. We are experienced in the field of medical malpractice and will stop at nothing to get you the compensation you deserve while holding medical professionals accountable for their negligence.
We understand the tough situations that our clients go through, and we are motivated by the opportunity to get our clients back on their feet after an unfair case of medical negligence. We communicate with our clients regularly and make sure to keep them updated on the status of their case, while always being transparent and informative on any details you would like to know.
Common Types of Medical Malpractice Claims
Medical malpractice is a form of negligence. It is any action performed by a health care professional or health care institution that provides a patient with a substandard level of care that harms the individual. This substandard level of care can happen in a variety of different ways. Some of the most common types of medical malpractice claims involve the following:
Failure to Diagnose
Failing to properly diagnose a patient is a common medical error, one that can cost a patient their health or even their life. To determine if a patient was improperly diagnosed or if a doctor failed to reach an important diagnosis, the court will want to know whether another reasonably educated and trained physician would reach the same conclusion under similar conditions. If the answer is no, and the result may have been a better outcome for the patient, a medical malpractice case may be warranted.
Improper Treatment 
Proper diagnosis is only part of the equation. A competent health care provider must tackle that diagnosis with a proper and appropriate course of treatment. Outrageously inappropriate or inaccurate treatments can put a patient's health and safety at risk.  
Failure of Informed Consent 
As a patient, you have the right to know about the risks and side effects associated with any type of medical treatment, medication, or procedure. It is your body, and you should have the opportunity to weigh these risks and make an educated decision about your health. Failing to advise you of these risks and side effects means that a health care provider has failed in their "duty to obtain informed consent."
Negligent Care – Negligence of care is a catch-all term for a wide variety of other situations that may trigger a medical malpractice claim. Some of the circumstances that could constitute negligence on the part of a health care provider or health care institution may include:
Performing surgery on the wrong patient
Performing surgery on the wrong body part or organ
Anesthesia mishaps
Birth injuries inflicted on a mother or her infant
Mixing up an infant with another child
Prescribing the wrong medication
Administering the wrong medication
Prescribing the wrong dosage of a medication
Administering the wrong dosage of a medication
If you've suffered harm as a result of a medical error, contact the lawyers with Gibson Hill Personal Injury for more information about how we may be able to help you file a medical malpractice claim. We have a track record of helping victims recover valuable compensation for their injuries. If you would like to discuss the specifics of your situation, reach out to us at (737) 249-6300. Our experienced team can review your case, and we can discuss how we may be able to help you recover the compensation you deserve. We even offer a free initial consultation to help you start the process.
How Medical Malpractice Claims Work
Medical malpractice occurs when a medical professional, such as a doctor or surgeon, makes a mistake while caring for or operating on a patient, and their mistakes can affect the livelihoods of these patients in unforeseen and potentially devastating ways. If you have been a victim of medical malpractice, the wise thing to do is contact an attorney right away who knows your rights and can get you on the path to rightful compensation.
There is a myriad list of ways that medical malpractice could potentially occur. These include the case of failing to diagnose cancer, which falls under a specific issue within medical malpractice that patients face of doctors misdiagnosing their conditions, and in this case, misdiagnosing something potentially life-threatening.
There are many things that can play a part in causing this form of malpractice, and busy emergency rooms and outpatient clinics can create a hectic environment that can compromise a doctor's ability to focus and not make mistakes. In addition, the medical professional may not have access to the patient's full medical history, and potentially miss key details that may have proved crucial in assessing and determining what their condition is.
There is also a chance the medical professional isn't sufficiently qualified, overly rushed, or generally negligent and this could definitely be a factor in them potentially misdiagnosing a patient. Aside from cases of misdiagnosis, emergency room errors also are an example of medical negligence. Also, surgery errors, medication errors, birth injuries, and nursing errors are all examples of medical negligence as well.
If you happen to be a victim of medical negligence, have consulted with an attorney and are preparing to sue, there are some things that you should keep in mind for your strategy as you are building your case. As the plaintiff, you will be able to sue for both economic and non-economic damages. Working with your lawyer, you will be able to develop an accurate assessment of all of the losses you have incurred and are entitled to compensation for. This is clearly an important aspect of preparation for how you present your case in a lawsuit.
There will be a standard of care that is an important factor in the case, as it will determine if the medical professional was sufficiently attentive in the care for their patient. The standard of care varies widely, as it depends on the specialty of the medical professional in question and the condition of the patient who was being cared for. Commonly in medical malpractice cases, there are expert witnesses who advocate and testify for both sides in an effort to establish the standard of care in the situation and whether the medical professional was following it or not. Ultimately, it falls on the plaintiff to prove that it was more likely than not that the medical professional's negligence in failing to meet the standard of care caused the undue harm.
When considering whether to bring a medical malpractice claim, it is important to be mindful of the statute of limitations associated with these types of cases. For each state, there are different rules and procedures in place for bringing medical malpractice claims, so the statute of limitations varies. Generally, it is between 6 months and 2 years.
During the vast majority of medical malpractice lawsuits, the outcome of a case can be strongly influenced or even decided by an expert witness's testimony. There are standards in place for each state for what qualifies someone to be considered an expert in a medical malpractice case. Generally, they need to be experienced in the topic being discussed in some fashion.
Texas Time Limit on Filing a Medical Malpractice Claim
Making the decision to pursue a medical malpractice claim can be difficult. The process can be intimidating and overwhelming, particularly because you are in a vulnerable position and are rightfully focused on the recovery process. However, the state of Texas limits the amount of time you're allowed to file a medical malpractice claim against a physician or health care provider. Texas law only gives victims two years from the time of the occurrence to file a lawsuit. For example, if a surgical procedure was performed by a negligent surgeon and you suffered a serious complication or injury, you have two years from the date of surgery to file a claim.
Due to the nature of some medical treatments and procedures, this deadline can be a little hazy. What if you had been misdiagnosed and were receiving radiation treatments on an incorrect area of the body but you didn't know that until the end of your treatment? The law does provide for some types of special circumstances. In the event that the harm occurred as part of an ongoing treatment plan, the clock does not start on your two-year statute of limitations until the date that the course of treatment was finished.
Parents should also be aware that Texas places another statute of limitations on cases of medical malpractice involving minors. If you are considering filing a lawsuit on behalf of your child, that suit must be filed before the child's 14th birthday if the minor was under the age of 12 at the time of the medical error.
While it is never advisable to rush into legal situations, it is important to be aware that these time limits exist. Once the statute of limitations has expired, victims are left with little or no recourse for recovering compensation. If you have questions about this time limit or anything else related to a medical malpractice claim, contact an experienced attorney with Gibson Hill Personal Injury.
Gibson Hill Serves Medical Malpractice Victims in the Austin Area
Compensation for Medical Malpractice Claims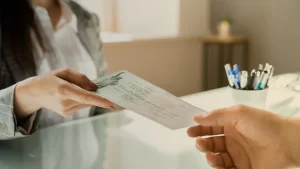 The value of a medical malpractice claim depends heavily on the circumstances of the case and the severity of the injury caused by a caregiver's negligence. Generally, a victim will be able to recover compensation for both economic and non-economic damages.
Economic damages compensate a victim for their measurable losses, such as medical expenses and lost income. Non-economic damages are supposed to compensate a victim for more subjective losses, such as pain and suffering or emotional distress. In general, victims of medical malpractice may be able to obtain compensation that will cover the following:
Medical expenses
Lost income
Loss of future income or earning capacity
Disfigurement
Emotional distress
Pain and suffering
It is important to clearly spell out the difference between economic damages and non-economic damages. This is because the state of Texas places a cap, or a limit, on the amount of money that a victim can receive for non-economic damages. The state limits non-economic damages per claimant based on the following criteria:
$250,000 cap for cases against a single health care institution
$250,000 cap for cases against a physician or other health care provider
$500,000 cap for cases against multiple health care institutions
At the end of the day, no one institution can be made to pay more than $250,000 in non-economic damages to a single victim. Texas does not cap economic damages.
Frequently Asked Questions About Medical Malpractice
Below are some frequently asked questions regarding medical malpractice cases. We hope that the answers that we have provided help you to understand this area of the law. If you have questions about a specific case, contact us to schedule a free, no-obligation consultation to get an honest and thorough evaluation.
Contact an Austin Medical Malpractice Lawyer at Gibson Hill Personal Injury
If you or a loved one have been harmed by a medical professional or facility's negligence in Austin, our team of attorneys at Gibson Hill Personal Injury will fight to get you the compensation you deserve. We have extensive experience in successfully representing clients in these types of cases, and you can count on our experienced attorneys to bring dedication and real results as we represent you. Contact us at (737) 249-6300 to set up a free consultation and we can discuss the best way to proceed in your case.