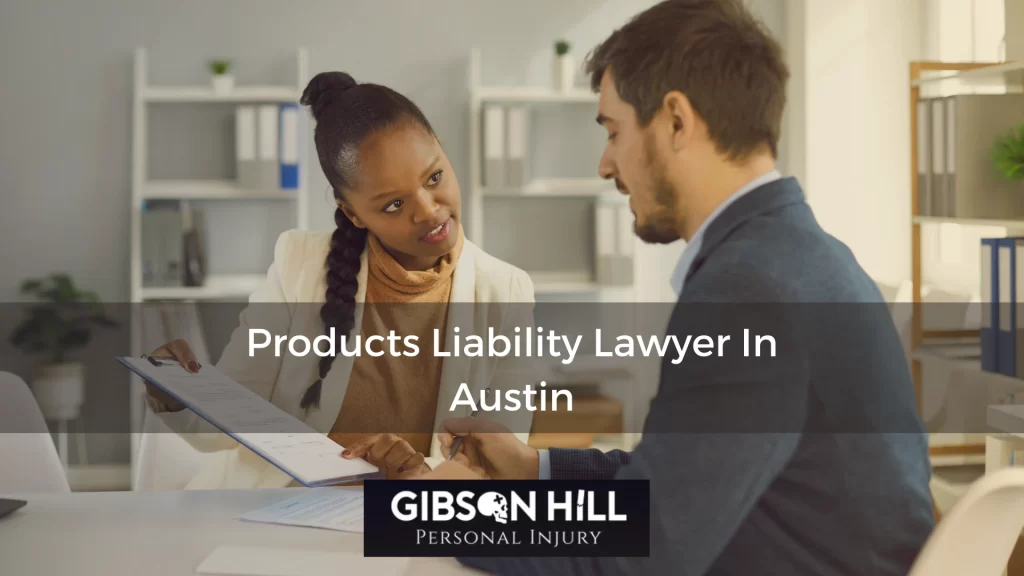 Under Texas law, product liability cases involve an individual taking legal action against the manufacturer or seller of a product when that product has caused personal injury, property damage, or death. Manufacturers of all sorts of products have a duty to consumers to ensure that their products are safe to use and to notify customers with warnings when products do pose a risk.
Failing to uphold this duty and causing a customer harm can result in the manufacturer being liable for damages. A product liability claim may be filed when a manufacturer sells dangerous or defective products and caused someone harm. To successfully recover compensation from a product liability case, you and your attorney must demonstrate that the product sold was defective and dangerous that the product caused your injury, property damage, or death.
At Gibson Hill Personal Injury we specialize in handling Austin personal injury cases and can put our experience in this field to work for you. We also understand the life-altering effects that dangerous products can cause to you and your family. We will always make our top priority seeking just compensation for our clients.
Filing a product liability claim can be the furthest thing on your mind after you've suffered due to a manufacturer's disregard for safety. However, it is crucial to hold these manufacturers responsible for the harm they cause.
Call Gibson Hill Personal Injury today at (737) 249-6300 to schedule a free consultation with a member of our team so we can learn about your case.
Why Hire A Lawyer for Your Austin Products Liability Case?
If a defective or dangerous product has caused you harm, there are likely to be many pressing questions about what you can do to seek justice and begin recovering. It can be unclear who is responsible for your injuries, it can be hard to tell if you have a case you can win, and it can be confusing figuring out where to start.
An experienced lawyer can help you answer these questions and guide you through the often challenging legal process. Lawyers will put their skills and resources to work to support your case, and by doing so, they will help increase your chance of receiving compensation and the amount of compensation you get.
Lawyers will work with you to gather evidence and information about your claim. They can investigate to find out who is responsible. Attorneys can also negotiate with other parties, such as the manufacturer or their insurance providers, to see if an agreeable settlement agreement can be reached. If negotiations break down, a lawyer can help you file a lawsuit and litigate your case. Without the help of a lawyer, this process can be much more difficult. Alone it can be hard to find the exact party which should be held accountable. It can be challenging to do legal research on your own to find out what systems are in place to file your claim.
The company or their insurer may offer you a quick settlement, but be wary of any offer they make. These companies are looking to save themselves money, not take care of you. Their proposal is likely a low-ball settlement designed to make you go away, and will probably not be the full and fair amount you're entitled to.
A lawyer will seek compensation that will fully cover your medical expenses for years to come. Lawyers will prove invaluable in navigating the court system, which can often be a tedious and challenging process. By handling your legal issues, an attorney allows you to focus more of your attention on what matters most, recovering your health.
Here are some additional reasons why hiring an attorney to assist with your product liability claim in Texas is a good idea:
A lawyer can tell you what your case is really worth. Obtaining compensation is not just about paying for medical bills. It's also about recovering your peace of mind. An experienced attorney can help you assess the losses from all your injuries, not just the physical ones. Obtaining compensation for losses due to pain and suffering or emotional distress can be tricky, but a knowledgeable attorney can use their experience to help you reach a number that covers all your losses, material and immaterial.
Reputation is important. An insurance company is going to pay less attention to a demand letter directly from a claimant than they would to a letter from a reputable law firm. Reputation and appearances matter in injury claims. Hiring an attorney lets the insurance company know that you're just as serious about obtaining compensation as they are about denying it to you.
A lawyer can help you file a lawsuit. If you file a claim for damages on your own and the insurance company offers you a paltry settlement, or worse, denies your claim outright, you may feel ready to give up. You may be able to renegotiate a better settlement, but that means more time spent dealing with an insurance company that has huge resources and a full legal team at their disposal. If you hire an attorney to assist with your claim, you have the option of suing the responsible party in open court. This changes the scenario for the insurance company. If you file a lawsuit, they have to build a case to defend themselves, all of which takes time and money. Court is expensive. Even if they mount a successful defense and a judge or jury sides with them, it may end up costing them more than a fair settlement would have.
An attorney may mean more money. Data shows that hiring an attorney does more than make things easier on you. It can actually mean more compensation. A survey done by the Martindale-Nolo research group in 2016 showed that those who hire a personal injury attorney have a much better chance of obtaining a settlement or award. How much better? According to this survey, over 90% of people who hired a lawyer received some form of payout compared to just over 50% of those who did not. Also, those who represented themselves received an average payout of about four times less than those who had an attorney.
Why Hire Gibson Hill Personal Injury for Your Austin Products Liability Case?
At Gibson Hill Personal Injury, our team has extensive experience in handling a wide variety of types of cases, including product liability. After moving to Houston to study law, Mr. Gibson has been practicing law since 2012. Since then, our firm has helped advocate for hundreds of injured Texan clients.
Our highest priority as a firm will always be to earn you the compensation you need to recover from your injuries and support yourself and your family. We will always act with compassion and care for our clients. It is imperative to us that we earn our clients' trust so that we can become a valuable resource for them as they go through difficult times.
We hope that in working together, we can help shoulder some of your burdens after suffering from a dangerous or defective product. By hiring Gibson Hill Personal Injury you can rest assured that we will be fighting tooth and nail to get you the compensation you deserve.
Austin Products Liability Cases We Handle
Some of the most common areas where product liability cases occur are in the pharmaceutical industry, medical device industry, and the auto industry,
Medications and medical devices carry many inherent risks, and manufacturers must work very carefully to investigate the safety of their products thoroughly. It can also be years after the release of medications and medical devices that regulators discover all the risks present.
The serious nature of car accidents and the complexity of cars means that cars and car parts also commonly have defects. We are well equipped to handle product liability cases of all kinds and can help you explore your options for legal recourse.
As previously noted, it is vital to a product liability case's success that you prove that the product was dangerous and defective. The exact legal definition of what constitutes a hazardous product can be challenging to pin down. Many products are dangerous due to their nature, for example, medicine can have side effects, machinery can cause serious injury, and chemicals can be deadly. However, merely being dangerous is often not enough to file a product liability claim.
The manufacturer of these inherently dangerous products still must inform consumers of the risks involved and provide warnings. To successfully win a product liability case, it will typically need to be proven that the product was unreasonably dangerous, and the manufacturer failed to warn customers of clearly present risks. To determine if a product was dangerous, a court will thoroughly investigate the product, taking into account factors such as manufacturing, design, alternative products, marketing, and more. Your lawyer can help support your case by developing an argument that shows why the product should be considered dangerous.
Under Texas state law, to show that a product is defective in court, you must prove that there was a defect in one or more of the following:
Product design
Product manufacture
Product marketing
To show that a product had a design defect, you and your lawyer must demonstrate that there was a safer design that could have been used by the manufacturer, given the resources available to them at the time.
A manufacturing defect occurs when errors during the manufacturing process occur. This means that the final product has deviated from the intended design in some way. Quality control departments are often intended to catch mistakes like these. When defectively manufactured products make their way to customers and harm them, the manufacturer can be held responsible.
Defective product marketing is also known as warning defects. This is because marketing defects often occur because a manufacturer fails to warn customers about the dangers their products pose.
For example, plastic bags are dangerous since they can cause suffocation. However, these products are typically not defective in marketing because they warn customers of the risk of suffocation.
It should be noted that in Texas, there is generally a two-year statute of limitations for product liability cases. It is vital to hold manufacturers accountable for their product defects since they can affect many consumers. Not only can filing a lawsuit help you recover fair compensation for the harm you've suffered, but it can also potentially help prevent others from being injured by the same product.
If you were hurt by a defective product, you have legal options.
What compensation can I get if I was injured by a defective product?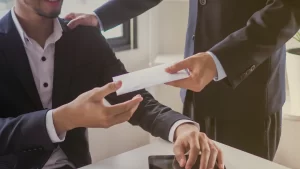 Estimating the exact amount of compensation you can obtain for your product liability case in Texas is difficult. Every injury case is unique, with specific circumstances and injuries unlike those of any other claim. The general rule of thumb is the more severe your injuries, the more compensation you should request, but there are myriad exceptions.
A payout for a product liability injury can come in two forms: a cash settlement or an award through the court.
A settlement is paid out when the defendant in a product liability case, usually a product manufacturer or their insurer, pays out a sum to the claimant to make them drop any legal claim against the defendant. The vast majority of injury claims are handled out of court with a settlement before a case goes to trial. This saves both parties the process of going to trial, which can be expensive and time-consuming.
Awards are made to a claimant at the conclusion of a court case, and are intended to compensate for the losses you suffered as a result of the negligence of the liable party. Both settlements and awards are most often paid in lump sums, but there are exceptions.
Your compensation, whether settlement or award, will include two types of losses: economic and non-economic damages.
Economic damages are specific material or monetary losses, such as medical bills, lost wages, or property damage. Non-economic damages refer to intangible losses such as pain and suffering, emotional distress, or loss of consortium.
"Punitive damages" are altogether different from compensation you may receive in a settlement or an award. Punitive damages are not intended to benefit the injured party but to punish the party responsible for the injury and deter them from acting in the same manner again. Punitive damages are only awarded when the responsible party acted with gross or extreme negligence or intentional malice. The burden of proof is also much higher for punitive damages. The claimant must prove that the defendant knew their action or inaction would harm others and proceeded to act maliciously regardless. Punitive damages are not insurable in Texas, which means that the liable party must pay them directly from their own pocket. Punitive damage awards are capped at the larger of two amounts: $200,000, or two times the amount of economic damages plus an equal amount of non-economic damages, up to $750,000.
Your compensation may include any of the following:
Medical bills. This is usually the largest economic loss in products liability cases. Compensation for medical bills is meant to cover any and all losses for treatment after an injury, including hospital visits, ER fees, prescription medication, treatment, emergency transport, or rehabilitation.
Lost wages. If an injury leaves you unable to work, you can recover compensation to make up for the wages you miss out on if you have to take time away from work to heal or attend medical visits.
Property damage. If a defective product damages your property in some way, you can recover compensation to repair or replace the damaged property.
Pain and suffering. Compensation for pain and suffering is meant to make up for any loss of enjoyment of life, permanent physical disability or disfigurement, or mental anguish or trauma that you experience due to your injury.
Contact an Austin Products Liability Lawyer Today
At Gibson Hill Personal Injury, we understand the stress and suffering that our clients experience after being harmed by a defective and dangerous product. We will work tirelessly to fight for the compensation you are owed for holding manufacturers accountable and helping you recover from your injuries.
If you or someone you love has been injured by a dangerous or defective product you may be entitled to financial compensation for your losses. Call us today at (737) 249-6300, so we can set up a free consultation to learn about the details of your claim.