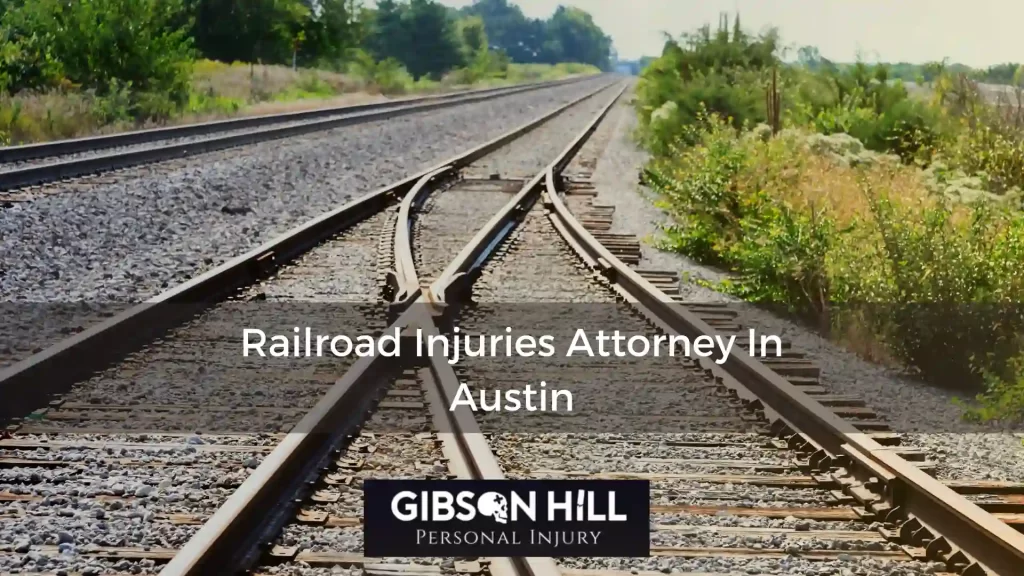 The Federal Employers' Liability Act (FELA) is the federal law that protects and compensates railroad workers injured on the job. FELA is not the same as workers' compensation because whereas workers' compensation is provided regardless of fault, FELA requires the injured railroad worker to prove a railroad was negligent in some way.
Railroad accidents do not just affect railroad workers, however. Passengers may be injured in accidents on commuter trains, and people can also be injured as pedestrians or occupants of motor vehicles involved in train accidents.
Some individuals could also be injured in incidents involving defective railroad crossings. Many other innocent people can be injured because of railroad accidents, and such victims can also be entitled to compensation for their injuries.
If you suffered catastrophic injuries or your loved one was killed in a railroad accident in the greater Austin area, it is going to be extremely important for you to retain legal counsel right away. Do not wait another moment to contact Gibson Hill Personal Injury.
Our firm will diligently work to help you get justice. Call (737) 249-6300 or contact us online to schedule a free consultation.
Do I Need A Railroad Injuries Lawyer?
With FELA claims, injured railroad workers need to understand that railroads will usually try to avoid paying for injuries by claiming that a victim was at fault for their injuries. You should be especially cautious in dealing with any agent who is investigating your claim and try not to volunteer any information that is not already contained in your report.
When a railroad accident victim is not a railroad worker, the path to recovery can be much more complicated. Train passengers and other people such as pedestrians or motor vehicle occupants can face an immediate challenge in proving a railroad's negligence because many accidents will again be blamed on victims.
Railroad accidents can become complicated because there can be many possible liable parties, all of whom are likely to deny responsibility, possibly by blaming one another for an accident. You are going to want to have an attorney who can conduct their own investigation to get answers and determine the actual cause of the accident so you can be sure that the right parties are being named as defendants.
Trains can be involved in collisions or derailments that may prompt investigations by state or federal agencies, but there are several other kinds of minor accidents that do not result in any additional oversight. Any person who has suffered any kind of injury in any kind of accident on a train in the Austin area will want to speak to a lawyer simply to know what all of their options are.
Why Choose Gibson Hill Personal Injury To Handle My Case?
The first reason you will want to work with Gibson Hill Personal Injury is because it will not cost you anything to do so. We handle every case on a contingency fee basis, which means that you do not pay a single dime until you have received a monetary award.
Ty Gibson and Brett Michael Hill have more than a decade of combined legal experience. They both earned Juris Doctors from South Texas College of Law.
Mr. Hill is a member of the Austin Trial Lawyers Association. He also received the Heart of Advocacy award from the South Texas College of Law.
Gibson Hill Personal Injury will take the time to truly get to know you and understand all of the ways in which your injury has affected your life. We will make ourselves as available as possible to you so you can always get answers to whatever questions you might have.
Types of Railroad Injury Cases We Handle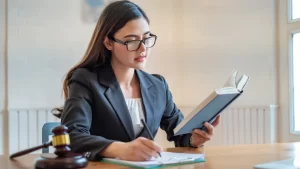 People can be involved in a wide variety of possible railroad accidents. Some of the most common causes of railroad injuries include, but are not limited to:
Train collisions
Derailments
Railroad crossing accidents
Defective equipment
Obstacles on tracks
Defective signals or gates
Faulty tracks
Defective crossties
Poorly-lined switches
Speeding
Failure to apply brakes
Toxic or hazardous materials
Failure to establish a safe working environment
Failure to perform inspections
Conductor negligence
Different people or entities can be liable in railroad accident cases. Liable parties may include railroad companies, conductors, entities responsible for track maintenance, municipalities where accidents occurred, or other third parties.
Gibson Hill Personal Injury has experience helping people who have suffered such injuries as:
Internal organ injuries
Lacerations
Fractures
Traumatic brain injuries (TBIs)
Neck injuries
Muscle strains
Sprains
Spinal cord injuries
Paralysis
Burn injuries
A person can also be killed because of their involvement in a railroad accident. When a person dies because of their railroad accident injuries, the family of the deceased person can file a wrongful death lawsuit against the negligent party or parties.
Frequently Asked Questions (FAQs) About Railroad Injuries
What should I do if I am involved in a railroad accident?
Following any kind of railroad accident, you will want to take certain steps to protect your legal rights. Make sure you do all of the following:
Get Medical Attention — Even if you do not believe that you were harmed, you should still visit a hospital. Remember that many injuries have delayed symptoms, and any delay in treatment can create problems recovering compensation later on.
Report the Accident — Make sure that you report your accident to your employer and fill out an injury report.
Take Pictures — Most cell phones have cameras on them and you should use yours to try to take as many photographs as you can of everything involved in your accident before that evidence disappears.
Contact an Attorney — You do not want to wait to reach out for legal assistance after a railroad accident, and you should try to get a lawyer involved as soon as possible.
Also, make sure that you know the names and phone numbers of all people who saw your accident. If there are other individuals who are not co-workers, ask them for contact information in case they are needed as witnesses.
What is featherweight fault?
Unlike workers' compensation, FELA claims do require a defendant to have been negligent to some degree, which will involve a showing of a minimum amount of negligence akin to the weight of a feather. A preponderance of the evidence in a civil case often refers to just enough evidence to tilt the scale of justice, or a featherweight as opposed to the rock required by the higher burden of beyond a reasonable doubt used in criminal cases.
Will I be fired for filing an injury claim?
No. Federal law prohibits your employer from firing, harassing, or intimidating you when you file an injury claim. The FRA issued regulations in January 1997 that required railroads to adopt a detailed Internal Control Plan (ICP) specifically providing, "Harassment or intimidation of any person that is calculated to discourage or prevent such person from receiving proper medical treatment or from reporting an accident, incident, injury or illness will not be permitted or tolerated and will result in disciplinary action against such person committing the harassment or intimidation."
Austin Railroad Injuries Statistics
According to Operation Lifesaver, Inc. (OLI), Federal Railroad Administration (FRA) statistics show a dramatic increase in the number of collisions, fatalities, and injuries since 1981. Whereas there were 9,461 collisions, 728 fatalities, and 3,293 injuries in 1981 (all the highest totals of any year since then), there were 2,214 collisions, 270 fatalities, and 819 injuries in 2018.
The 2018 total for injuries was the lowest of any year since 1981. The year with the fewest collisions was 2009 with 1,934. The fewest fatalities were reported in 2012 with 230.
OLI reported that Texas had the most collisions of any state with 246. The 13 deaths in Texas were tied with Florida for fourth-highest, behind California with 39 and Indiana and Illinois with 17 each. Texas also had the highest number of injuries with 113.
According to the FRA, there were 4,634 total accidents or incidents on railroads in 2019, a 2.1 percent increase from the 4,537 in 2016. There were 395 fatalities in 2019, a 32.1 percent increase from the 299 fatalities in 2016. The 3,074 nonfatal accidents and incidents was the fewest of the four-year period, less than the 3,383 reported in 2018, 3,515 in 2017, and 3,487 in 2016.
There were 762 train accidents in 2019, an 11.1 percent increase from the 686 accidents in 2016. The accidents in 2019 resulted in two fatalities and 35 nonfatal incidents, including 46 collisions, 549 derailments, 208 track causes, 286 human factors, 115 equipment causes, 18 signal causes, 135 miscellaneous causes, 427 yard accidents, and 167 classified as other.
There were also 2,981 other incidents in 2019, which was less than the 2,902 such incident in 2018, 3,003 in 2017, and 2,931 in 2016. In 2019, these incidents resulted in 279 fatalities and 2,757 nonfatal incidents, including two employee fatalities, 1,552 employee nonfatal incidents, 268 trespasser fatalities, and 235 trespasser nonfatal incidents.
Contact a Railroad Injuries Attorney in Austin Today
Did you sustain serious injuries or was your loved one killed in a railroad accident in Austin or another community in Travis County? You will want to make sure that you have a lawyer before you provide any recorded statement or other information to the insurance company investigating your claim.
Gibson Hill Personal Injury is willing to fight to make sure that you are able to recover all of the compensation you are entitled to. You can have us answer all of your legal questions as soon as you call (737) 249-6300 or contact us online to receive a free consultation.