Texas Rear-End Accident Lawyers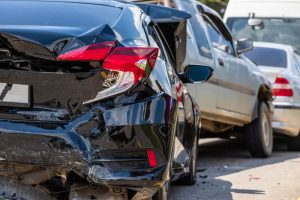 If you or a loved one has been injured in a rear-end auto accident that wasn't your fault, you may be entitled to financial compensation. Rear-end accidents often happen to unsuspecting motorists and can lead to devastating consequences that can permanently alter the lives of all involved. If you were involved in a rear-end accident, you need the best possible representation from an experienced Texas car accident lawyer from Gibson Hill Personal Injury.
You should never have to go through the claims process alone. Contact the Texas rear-end accident attorneys of Gibson Hill Personal Injury today for a free initial consultation by calling (713) 659-4000 or fill our online contact form.  We will discuss your case with you and advise you of your legal options.
Why Should I Hire a Lawyer for My Rear-End Accident Case?
A lawyer can often make the difference between obtaining a fair settlement from a rear-end accident case and walking away with nothing. Your Gibson Hill Personal Injury lawyer will investigate the unique facts of your case, and then use their knowledge and experience of the claims process to build a case that gives you the best chance to recover a fair settlement.
We are familiar with insurance companies' tactics. They are more interested in their own bottom line than they are in providing you with fair and full compensation, and they will do their best to shift the responsibility from their insured onto you. We will stand up for your rights and won't let the insurance company push you around.
The claims process is complicated, and those without formal legal training and the experience of going through the claims process on numerous occasions are far less likely to get their desired outcome than those with a lawyer to represent them. Beyond that, the claims process is likely only one of many things you are dealing with in the wake of an accident. An auto accident lawyer can take care of the legal processes while you work to recover from your injuries and provide for your family.
Why Should I Hire Gibson Hill Personal Injury?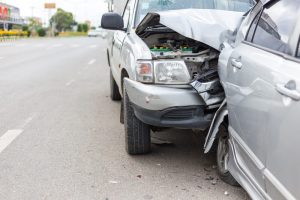 Gibson Hill Personal Injury, founded by attorneys Ty Gibson and Brett M. Hill in 2013, has quickly established itself as a personal injury law firm with proven results. Ty Gibson has been selected to the National Trial Lawyers Top 40 Under 40, recognition given to only the most effective civil lawyers for plaintiffs from each state. Brett M. Hill has won several accolades from his time at the South Texas College of Law and comes to Gibson Hill Personal Injury as a fierce advocate for those who have been injured due to another party's negligent actions.
Because we're a small firm, Gibson Hill Personal Injury can treat you like family throughout your case. We listen to your unique needs and circumstances, and our personalized attention to every case translates to better outcomes in the claims process. You're not just another case on our docket. But don't take our word for it. Check out what our former clients have to say about our attention to detail and ability to get results.
Recovering Compensation After a Rear-End Accident
Getting compensation after you've been injured in a rear-end accident that wasn't your fault is not an easy or straightforward process. You can obtain money either from an insurance settlement from the insurance company of the at-fault party or, if no agreement can be reached, through a lawsuit against the other driver.
Your Gibson Hill Personal Injury lawyer will gather evidence and records related to your accident and assess the value of your claim. You need a lawyer for this process because you may be eligible for compensation that you didn't realize you could claim.
There are a variety of factors for which you can obtain compensation, including:
Medical bills
Lost wages, present and future
Pain and suffering
PTSD, anxiety, depression, or other mental conditions
Property damage, whether to your vehicle or to other personal property
Exemplary damages (rarely awarded, and only available in some instances)
Trauma, both physical and mental, can stay with you long after an accident, and in some cases, for the rest of your life. At Gibson Hill Personal Injury, we have the know-how to use the facts of your case to help you obtain the compensation that you need. When you hire us, you can leave the legal stuff to us while you recover and take care of yourself and your loved ones.
The Common Causes and Injuries of Rear-End Accidents
Rear-end collisions are common and can be caused by several negligent behaviors, such as:
Failure to stop in time
Driving while distracted
Driving while under the influence of alcohol or marijuana
Failure to adjust to poor weather conditions, such as dense fog or heavy rain
Faulty car parts, especially brakes and tires
Tailgating
When you're driving, it is important to maintain adequate distance between yourself and the vehicle in front of you. Any of the above factors can be less dangerous by keeping an adequate distance between the car in front and paying attention. Many drivers that are victims of rear-end accidents have no way to anticipate the crash, as it is coming from behind.
Depending on the speed of the crash, several types of injuries can occur:
Whiplash
Spinal or back injuries
Paralysis
Head trauma or other blunt force trauma
Traumatic brain injury
Lacerations
Internal bleeding
Broken Bones
Slipped or herniated discs
Compression fractures
Psychological trauma
Concussions
According to the National Highway Traffic Safety Administration (NHTSA), rear-end accidents account for 23 percent of automobile accidents nationwide. Experienced and knowledgeable Texas rear-end collision lawyers will be able to use their experience with other cases like yours and the unique facts of your case to create a strong argument to get the compensation that you need to recover.
Contact Gibson Hill Personal Injury Today
Being involved in a rear-end accident can have a lifelong impact and can leave victims unable to earn and support their families. The knowledgeable and experienced Texas rear-end accident attorneys of Gibson Hill Personal Injury can help you navigate the claims process and get the compensation that you deserve while holding those drivers who injured you through their negligent actions accountable.
With offices in Houston and Austin, Gibson Hill Personal Injury is ready and willing to help you recover compensation to pay for your medical bills, recover lost wages, and get you back on your feet. Give us a call today at (713) 659-4000 for a free initial consultation. Put us to work for you.