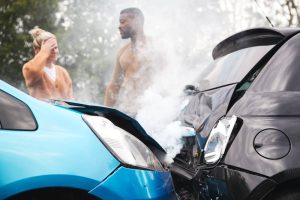 There's a simple reason why Texas requires all drivers to carry auto insurance: having everyone carry insurance is the easiest way for those who are injured in accidents to get their injuries paid for. But when a driver lets their coverage lapse or actively chooses to go without insurance, they can create massive headaches if they are involved in an accident. If the other driver does not have insurance and your auto policy is not enough to cover all your injuries from the accident, you could find yourself in a tight spot.
The Texas car accident attorneys of Gibson Hill Personal Injury have helped many other drivers just like you who have been involved in uninsured motorist crashes. Just because the other driver is uninsured does not mean you have no way to be compensated for your losses. We can evaluate your options and find a way to hold the uninsured driver accountable for their negligence. Below you will find more information on uninsured driver accidents in Texas.
Auto Insurance Requirements in Texas
The Texas Department of Insurance says that all drivers are required to carry a minimum amount of liability insurance if they want to legally drive in the state. The current minimum coverage amounts are $30,000 per person or $60,000 per accident in bodily injury coverage and $25,000 in property damage coverage. While these are the minimum amounts of coverage you are required to have by law, it is usually a good idea to purchase additional coverage if you can afford it.
One other important insurance requirement to be aware of is that all auto insurers in Texas must offer uninsured motorist coverage. Drivers are allowed to decline uninsured motorist coverage, but they must do so in writing. This means that you likely have uninsured motorist coverage through your auto insurance, though you may want to check your policy to be sure.
Ways to Recover Compensation After an Accident with an Uninsured Motorist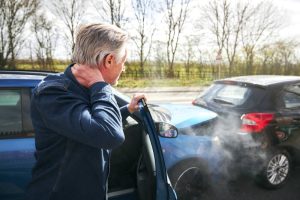 There are three main ways to recover compensation for your injuries after an accident with an uninsured motorist. They are:
File a claim with your auto insurance company – If you have uninsured motorist coverage as part of your auto insurance policy, you can file a claim with your own insurance company to have your medical bills and lost income covered. You can also use other supplemental coverage you may have, such as medical payments coverage or Personal Injury Protection, to offset the costs of the accident. However, bear in mind that certain losses may not be covered by your insurance and that your losses will only be covered up to the limits of your policy.
Use other insurance coverage you may have – If your auto insurance is not enough to cover your losses after an accident, you can use other insurance you may have to offset these expenses. For example, if you have health insurance, you can use it to help pay for your medical expenses. While this other insurance coverage is better than nothing, in many cases, it will only cover certain kinds of losses.
File a personal injury lawsuit against the uninsured driver – Just because a driver does not have insurance does not mean they are off the hook for an accident. If you were injured by a negligent driver, you have the right to file a personal injury lawsuit against them. Should you win your case, you can pursue compensation by claiming some of the other driver's assets. However, if a driver cannot afford car insurance, they likely do not have many valuable assets, so you may be limited in what you can recover through a lawsuit.
How an Attorney Can Help After an Uninsured Motorist Accident
If you are having trouble paying for your medical bills and other accident-related expenses after an uninsured motorist accident, an attorney may be able to help you recover the money you need. A car accident lawyer from Gibson Hill Personal Injury can review your insurance policies to determine what kind of compensation you can receive by filing a claim with your own insurance company. One of our attorneys can also investigate the accident and the other driver to determine whether it would be worthwhile to file a personal injury lawsuit against them.
Do you have more questions about uninsured motorist accidents in Texas? The team at Gibson Hill Personal Injury would be happy to answer whatever questions you have. Call 512-580-8334 or visit our contact page today to sign up for a free consultation.