Now that the weather is warmer and life is opening back up again, everyone who rides a motorcycle wants to get back on the road. Before you hop on your ride and hit the open road, take a few minutes to make sure you don't get into a serious accident that could end your season of fun before it begins.
There's no way to avoid every accident. You can't control how other people drive, and there's nothing you can do about the weather. But you can do some things to keep yourself safe and minimize your injuries in case you do take a spill on the highway.
Motorcycle Maintenance. If your motorcycle has been in the garage all winter, you should check it out before you take it on the road. Make sure the brakes are in good condition and the gears and chains are lubricated. Be sure the battery is fully charged; don't expect that you'll drive enough to top off any charge. If you have been riding during the winter, check your tires for wear and damage from salt or road chemicals. If you plan to take passengers along for the ride, remember that there is a balance difference between riding with passengers and riding alone. Take a few extra minutes to practice riding with your passenger in the driveway before heading out to the highway. 
Wear Proper Gear. Texas does not require you to wear a helmet unless you're under 21, but you probably should. A full-face helmet will keep your brain in your skull and your teeth in your mouth if you are ejected off your ride. Anyone under the age of 21 does not have an option and must wear a helmet. You should also wear proper riding gear, such as a leather jacket, long heavy pants, and closed-toed shoes or boots. If the first time you burn your calf on your exhaust pipe does not convince you, the increased rates on your insurance for failing to mitigate your injuries probably will.
Check the Weather. As much fun as motorcycles are in good weather, they don't do well in heavy rain and high winds, which are common in Texas in the spring. Motorcycles are dangerous in bad weather because they lack the protections cars and trucks have. There is nothing between you and rain, hail, or flying debris. Look at the weather report before setting out, and if there's any indication of approaching rain, take the car. Also, remember that we're approaching tornado season, and storms can whip quickly. Pay attention to the sky, and if you hear a tornado siren or get an alert on your cell phone, don't try to outrun it. Motorcycles and tornadoes are a poor combination.
Check the Road. With warmer weather and fewer restrictions, construction is resuming on the highways and interstates. Construction means more trucks, road debris, and fewer lanes for cars to drive on. Be alert for wind-blown debris where the highway is level with the surrounding area. The high winds and flat terrain of Texas mean that objects can travel a long way to be deposited on the road and lie there waiting for your motorcycle to hit them.
Don't Drink and Drive. Or use drugs and drive. The same rules apply to motorcycles as to cars, and being buzzed on your ride means being just a little slow when it's time to hit the brakes or swerve out of the way. It can also mean being held partially responsible for the accident when another car hits you or getting a citation that means you lose your insurance. It's a bad idea.
If You Need an Attorney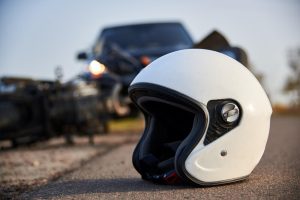 If you've been a safe rider and still got hit by another car or rider, you may need the assistance of an attorney. Whether you are making an insurance claim or need to file a lawsuit, you should have knowledgeable legal professionals helping you with your case. Gibson Hill Personal Injury knows that motorcycles are a fun and economical form of transportation, and you should not suffer from another person's careless driving.
Call the Texas motorcycle accident lawyers of Gibson Hill Personal Injury at 512-580-8334 if you have been injured in a motorcycle accident because of another person's negligence. Let our attorneys review your case and give you a chance to get the compensation you deserve. The consultation is free and confidential.
Related reading: Eight Myths About Motorcycle Accidents Debunked