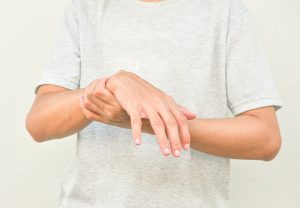 Paralysis affects movement in certain parts of a person's body. Different types of paralysis can occur depending on the site of the injury and the severity of the damage. A reduction in or loss of strength, movement, sensation, and bodily function below the injury site is common.
Many people experience impaired mobility, pain, limited range of motion, and sensation issues after sustaining a paralysis injury. Some suffer complete paralysis and lose all function and feeling. It's a disabling condition that can affect every aspect of a person's life.
Pursuing legal action is critical when someone else's wrongdoing causes your paralysis. However, proving your injury can be a challenge. It requires substantial evidence of how the injury occurred and its physical, financial, and emotional consequences.
You should hire an experienced personal injury lawyer to help you prepare your case immediately after the accident. Your attorney can investigate the incident, gather the available evidence, and hold the negligent party liable for your injury.
Below are the top five ways to prove you suffered paralysis in an accident.
Visual Evidence
Visual evidence, such as videos and photos, can be valuable in a paralysis injury case. You could take pictures of visible scarring or bruising on your back. You can also chronicle your recovery by taking photos of any surgical scars or physical wounds as they heal.
Video surveillance is critical evidence in showing how the injury occurred. There might be traffic camera footage to prove the violent impact of a car crash or footage from a security camera at an office building showing your fall down a flight of stairs.
Police/Incident Report
Accident reports include details of an incident and the injuries people sustain. If you suffer an accident in a public place, such as a restaurant, you could ask the manager to complete an incident report. A police report an investigating officer fills out at the scene of a car crash can also serve as helpful evidence.
Expenses from the Accident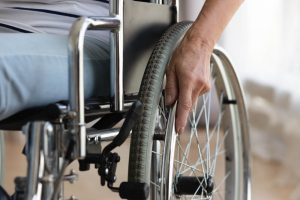 Paralysis often requires some form of medical treatment. You might need physical therapy to regain mobility or movement in your injured arm or surgery to repair the internal damage to spinal vertebrae.
Every doctor's appointment, hospitalization, imaging test, and surgical procedure costs money. You could prove you sustained a paralysis injury by obtaining copies of your billing statements, invoices, and receipts. You might also write a list of out-of-pocket expenses incurred due to the injury, such as medical provider co-pays, prescription drug costs, and gas mileage from driving to and from your medical providers.
Statements from Eyewitnesses
Witnesses are vital parts of any personal injury case. Anyone who saw the accident can provide a sequence of events leading up to your injury. You can obtain statements from these witnesses and include their versions of events.
For example, a witness might have seen another driver run a red light and crash into your car if you were in a car accident. Your paralysis injury could have occurred at work when you fell off a ladder, and perhaps a coworker saw you land on your back.
Medical Records
Medical documentation can be indisputable evidence of paralysis. When doctors provide detailed information regarding a patient's injury in writing, challenging the validity of the statements is difficult.
You should request copies of every medical record related to your treatment. That can include notes from your chiropractor, reports from a spinal cord surgery you needed, the results of X-rays and other imaging tests, and records from your stay at the hospital.
Your medical records might also involve written letters from your medical providers. When you file an insurance claim in a personal injury case, you can ask your physicians to write letters regarding the type of injury you sustained, the treatment you sought, and your recovery progress. They can also indicate whether future medical care is necessary due to a permanent injury.
All this said, one thing you should NOT do during the course of your personal injury case, is post on social media.
Contact Us
At Gibson Hill Personal Injury, our dedicated and experienced team of personal injury lawyers fights for the rights of accident victims in Texas. We have a proven track record of success and a reputation for being the advocates injured clients need.
When you hire us, we will help you pursue legal action against the negligent individual or company and seek the maximum compensation you deserve. You can count on us to fight by your side for justice.
Gibson Hill Personal Injury has represented clients in their personal injury cases since 2013. We work on a contingency fee basis, which means we don't charge upfront for our legal services. We won't expect payment of any fees or costs unless we secure compensation for you.
If you sustained a paralysis injury in an accident due to someone else's negligence, call the Texas personal injury attorneys of Gibson Hill Personal Injury for your free consultation at 512-580-8334 today.