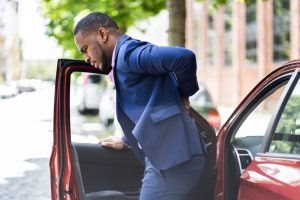 Car accidents can leave victims with painful injuries, expensive medical bills, and costly lost wages through no fault of their own. Fortunately, many car accident victims can recover compensation in the form of a settlement. Settlements are a common way to resolve car accident disputes, but the exact process and how much you can expect to receive can vary depending on the facts of the case. This blog post will explain how car accident settlements work, how to file a claim, and how much your claim might be worth.
The Basics of a Car Accident Settlement
When a car accident occurs, the injured party might seek compensation for their injuries and losses through an insurance claim against the at-fault party. A settlement is an agreement between the parties to resolve the dispute without going to court. In a settlement, the parties agree on what they believe is fair compensation for the losses that have been incurred. In most cases, this includes medical bills, lost wages, pain and suffering, and property damage. After the parties reach an agreement, the settlement will be put in writing and signed by both parties. Once it is signed, both parties are legally bound by it.
Compensation Available in a Car Accident Claim
When making a claim, you may be eligible to recover compensation for a variety of losses resulting from your accident. Generally, these losses fall into two broad categories: economic and non-economic. Economic losses are typically quantifiable expenses incurred due to a car accident. Some of the most common economic losses include:
Medical bills
Property damage
Non-economic losses are intangible: they're more subjective and difficult to calculate. These are often related to pain and suffering caused by an accident and include:
Compensation for emotional distress
Loss of enjoyment of life
Scarring or disfigurement
Loss of companionship
Determining the Value of Your Settlement
When you suffer injuries in a car accident caused by another driver, the at-fault party's insurance company will consider several factors to determine the value of your car accident settlement. The amount of compensation you are eligible for will be based on the severity of your injuries, the duration of your treatment, whether any future medical care will be required, and any other losses you suffered due to the accident.
To determine the value of your claim, your attorney will calculate the total value of all your accident-related expenses. Using their experience, they'll be able to assess the value of your intangible losses. Once your attorney arrives at the total of your losses, they will know how much they should demand from the insurance company to be sure all your losses are covered.
How to File a Car Accident Claim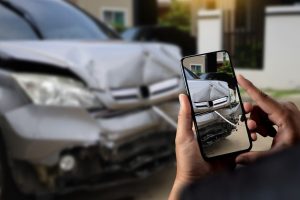 Filing a car accident claim can be a stressful and confusing process but following these steps can help ensure that you get the compensation you deserve.
Collect information: After a car accident, collect as much information as possible, including the contact information of all drivers involved, insurance information, photos of the accident scene, and any other details that may be relevant.
Notify your insurance provider: Once you have gathered the necessary information, notify your insurance company right away. Many policies require notification within a specific timeframe, so you should comply with this requirement to ensure your claim is processed correctly.
File a claim: You should then file a claim with the at-fault driver's insurance provider as soon as possible. When filing the claim, you should provide all the information you collected about the accident.
Negotiate a settlement: Once your attorney sends a demand letter to the insurance company to initiate settlement negotiations, your insurance provider will send you a settlement offer. They can negotiate on your behalf to reach an acceptable settlement.
Consider legal action: If your insurance provider cannot offer you a satisfactory settlement, you may need to consider legal action. Consult with an experienced Texas personal injury attorney who can help you understand the process and guide you through the steps necessary to file a lawsuit.
Understand the time limit: In most cases, you must file your Texas car accident lawsuit within two years of the date of the accident to recover compensation in court.
Contact Us About Your Case Today
At Gibson Hill Personal Injury, we have auto accident attorneys in Houston and Austin. We are ready to help and dedicated to providing clients with top-notch legal representation and advice throughout the entire process of obtaining a car accident settlement. Contact us today by calling 512-580-8334 to set up a free consultation with an experienced member of our team.
Related reading: