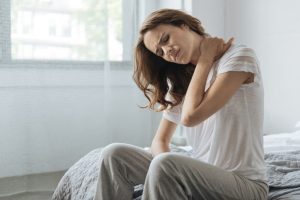 Car accident cases are subject to strict deadlines. You might be able to file an injury claim any time after a crash. However, the insurance company can impose deadlines. You should always review the at-fault party's policy to determine how much time you have to file a claim.
Lawsuits differ significantly from injury claims. that is identified in the statute of limitations. A statute of limitations sets the maximum period after an accident for an injured party to initiate legal action against the at-fault party.
Here you will learn about the statutes of limitations involving car accidents, exceptions that could extend the timeframe, and why promptly filing a claim after a crash is essential. 
How Long After a Car Accident Can You Sue?
The statute of limitations for car accidents in Texas allows a two-year timeframe to file a lawsuit. That means you must file your lawsuit against the other driver or another negligent party within two years of the crash date. 
The same timeframe applies if your loved one dies in a car accident due to someone else's negligence. However, the two-year period begins on the date of your loved one's death instead of the date of the crash if the two differ.
You can sue the government if a government employee is at fault for a car wreck. For example, a police officer's car might hit your vehicle after running a red light.
However, the Texas Tort Claims Act only allows a person to hold a governmental entity liable for an injury due to a government employee's wrongful act or omission while acting within the scope of their employment if:
The personal injury results from operating or using a motor vehicle or motor-driven equipment; or
The employer would be personally liable to the injured person under state law and
The governmental unit would be liable if it were a private person for the personal injury caused by the use or condition of real or tangible real or personal property.
When You Can Extend the Statute of Limitations
You might be able to pause the two-year timeframe or extend it under specific circumstances, such as:
Minor – If you are a minor when the accident occurs, the two-year period won't start until you turn 18.
Unsound mind – If you are of unsound mind at the time of the crash, the two-year timeframe won't begin until you gain mental competency.
Out of state – If the defendant leaves the state before you initiate your lawsuit against them, their absence won't count toward the two-year statute. The timeframe will start running when the defendant returns to the state.
Why You Should Get Started on Your Case Now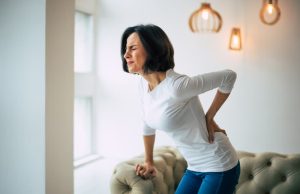 A car accident is traumatic. It creates multiple challenges that can disrupt a person's life. You might feel overwhelmed by attending doctor's appointments, paying medical bills, and missing work. A claim or lawsuit might be a task you want to avoid handling right now.
However, time starts running out immediately after a car crash. That means every second is precious and requires careful planning and preparation. If you want to sue the other driver for causing your injuries, paying attention to the statute of limitations is critical.
Although you might file an injury claim first, the statute of limitations can affect you more than you realize. Claims aren't always quick. Some last for months or even years. By then, the two-year timeframe can pass and prevent you from filing a lawsuit if the insurance company decides to deny your claim or refuses to settle.
You must start building your case now to avoid unnecessary delays. Investigating, gathering evidence, and negotiating a settlement isn't simple. It's time-consuming, and waiting too long before bringing action against the negligent driver can harm your case.
The timely filing of a claim offers multiple benefits, including:
Preserving valuable evidence – Evidence can get destroyed or go missing. By filing a claim immediately after the accident, you can ensure valuable evidence is preserved so you can use it to prove liability.
Healing an injury – You need medical care even if your injury is minor. Recovering a settlement allows you to use the proceeds to cover your medical bills. If you don't file a claim to try to negotiate with the insurance carrier, you must pay for everything out of pocket.
Protecting your right to file a lawsuit – You don't risk losing your right to file a lawsuit if you start your claim early enough. Even if the insurance carrier takes a while to respond or issue a denial, there will likely be enough time left to sue the other driver within the two-year timeframe. 
Consult Our Trusted Texas Car Accident Lawyers About Your Case
The Gibson Hill Personal Injury legal team will be your advocate during this devastating time in your life. You can count on us to remain by your side to provide the legal guidance and support you need.
Call 512-580-8334 to schedule a free consultation with one of our car accident lawyers in Houston or Austin if you sustained injuries in a car accident someone else caused.
Related posts: