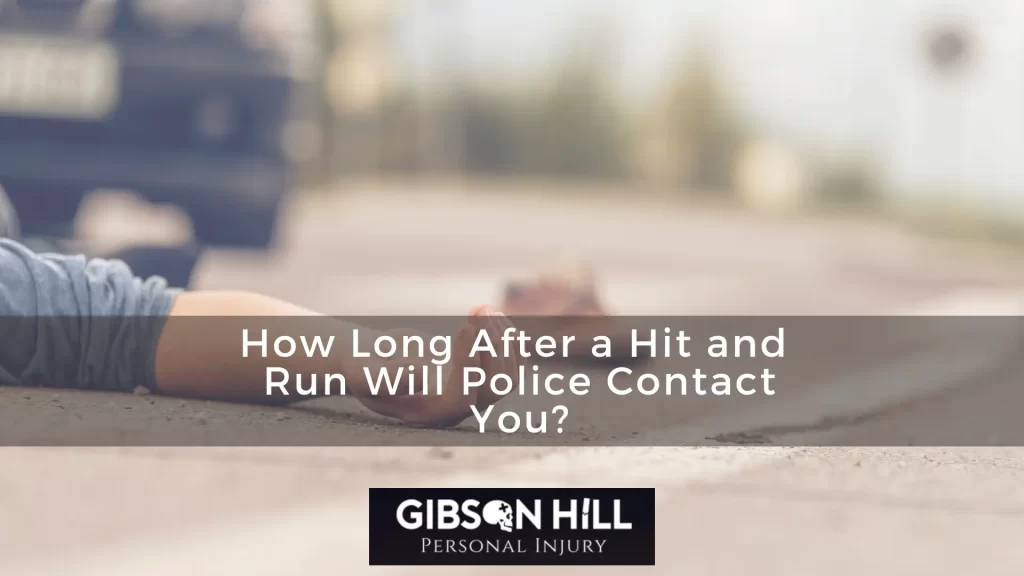 Being involved in a hit-and-run collision is traumatic and frustrating. If you were the victim of a hit-and-run, you may wonder what you should do next, how your expenses will be covered, and how long it will be before the police contact you.
After a hit and run, the police ask for information that could help them locate the fleeing driver, such as the car's license plate number, make and model, and other identifying features that could help locate the vehicle and its driver. In the following article, we discuss what a police investigation into a hit-and-run looks like.
What Do Police Do in a Hit and Run?
In Texas, it is illegal to leave the scene of a collision that resulted in injury, death, or damage to a vehicle without:
Rendering aid to anyone injured in the collision, and
Exchanging information with the other driver.
If you are a hit-and-run victim, you should document as much information as possible, including the contact information of witnesses. Once you provide this information to the police, they may begin investigating the collision and attempting to locate the driver who fled. In some cases, police will not investigate a hit-and-run unless it involves serious injuries or death.
Typically, the police will start their investigation by running the license plate number you provided (if you were able to get one). Even a partial license plate with a vehicle description can help find the other driver. Therefore, it is essential to cooperate with the police during their investigation to increase the odds of locating the driver.
The police will file an accident report which you can request a copy of to use in your insurance claim.
Read more: What Evidence is Needed to  Prove a Hit-and-Run?
How Long Before Police Stop Investigating a Hit and Run?
How long the police investigate your hit and run depends on the severity of the injuries and how much information is available to help find the vehicle and its driver. For example, the police likely won't spend much time or even investigate a collision that resulted in whiplash and a little vehicle damage. On the other hand, if the hit and run resulted in severe injuries, the police may investigate until they have exhausted all leads or identified the responsible driver.
The exact time that police will spend investigating a hit-and-run depends on the circumstances of the collision and the information or evidence available to help them identify the vehicle.
When Will the Police Contact You?
If you are a hit-and-run victim, the police will likely contact you as soon as possible to verify any information you provided and start their investigation. They will contact you periodically during the investigation to provide updates or request more information.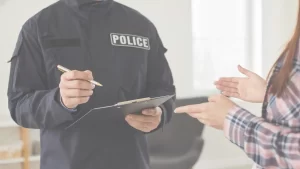 When you receive updates and how frequently depends on a variety of factors, such as:
How busy the investigating officers are with other cases, and
Whether they have any leads in your case.
If you haven't heard from them for a substantial amount of time, you may need to contact them for an update.
What If Police Can't Locate the Other Driver?
In a hit and run where the driver is not found, you will need to rely on your insurance, such as:
Collision coverage – If you have collision coverage through your car insurance, it will cover damage to your vehicle minus your deductible. However, it will not cover medical expenses.
Personal injury protection (PIP) coverage – You are not required to have PIP coverage in Texas, but some companies may allow you to add it to your policy. If you have PIP coverage, it will generally cover 80 percent of your medical expenses up to your limit.
Medical insurance – If you were injured in a hit-and-run and the other driver is not located, you may need to rely on your medical insurance to pay your medical expenses. When using your medical insurance, your deductible and co-pay requirements will apply.
How a Hit and Run Lawyer Can Help
An experienced Texas car accident attorney can help by providing legal representation, guidance, and support throughout the legal process. Some specific ways an attorney can help are:
Investigating the collision
Gathering evidence
Reporting the collision to the insurance
Negotiating with insurance
Help you cooperate with the police investigation
Consulting an attorney after being involved in a hit-and-run collision can make a substantial difference in protecting your rights.
Read more: How Your Legal Team Can Track Down Your Hit-and-Run Driver
Contact Our Texas Hit and Run Accident Attorneys
The Texas hit-and-run attorneys of Gibson Hill Personal Injury understand how stressful this kind of traffic accident is, and we want to help you recover the compensation you deserve. If the police locate the other driver, our legal team can help you hold them accountable for their actions. On the other hand, if the driver who fled is not located, we can help you seek compensation through your insurance.
Contact us at 512-580-8334 or online to discuss your options with our skilled and knowledgeable attorneys during a free and confidential case evaluation.
Read more: