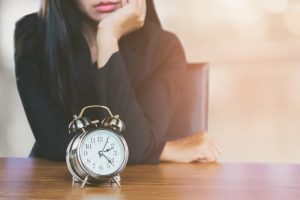 If you were injured in an accident in Texas that another party caused, you deserve compensation for your losses. However, filing a personal injury claim can often involve lengthy negotiations between your personal injury lawyer and the at-fault party's insurance company. While this can often end with a suitable settlement, the negotiations are sometimes unsuccessful. In such circumstances, you and your lawyer may file a personal injury lawsuit against the responsible party.
Yet before the lawsuit goes to trial, there is often one final opportunity for the two sides to come to a mutually beneficial agreement: mediation. Understanding more about the mediation process, how long mediation takes, and its potential outcomes can help you know how to prepare as your case moves forward.
What Is Mediation?
Mediation is an informal process that allows the two parties in a dispute to work together to reach an agreement. With the guidance of a mediator, often a former judge or third-party attorney, the two sides can discuss the case's merits to settle through negotiation.
At the beginning of the process, the two parties tend to be far apart, but it is worth being patient. As the session continues, you will ideally see some movement in a direction that brings you and the defendant to a common ground.
Read more: What Happens During The Mediation Phase of an Injury Claim?
How Long Should I Expect It to Last?
You should expect the mediation session to be lengthy. It can take anywhere from a few hours to a full day. On average, a session can take between four and six hours.
It takes this long because, after an introductory stage in which both parties are present in the same room, the mediator will then meet privately with each party in separate rooms. These separate meetings will allow the mediator to gather information about the case. They will also deliver offers and demands back and forth between the parties involved. They will offer potential solutions to the conflict, which each party can accept or reject.
If the mediation session has not yielded a final result by the end of the day, but both parties feel some progress has been made, they can schedule another session to continue the discussions.
What Happens After Mediation?
If mediation has enabled both parties to agree on how to move forward, they can draw up a contract or a written mediation agreement. Once this agreement is written and signed, it becomes binding. Each party can legally enforce the contract through the courts if the other party is in breach.
Once the at-fault party or their insurance company pays you the settlement you have agreed to in mediation, your claim will end.
What Happens After Mediation Fails?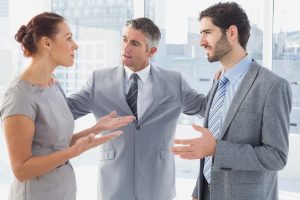 While mediation is often an excellent means of helping parties reach an agreement, it is not always possible to find common ground. If mediation fails to bring the parties into an agreement that they find acceptable, your attorney may still feel that it might be worth continuing to negotiate.
However, if further negotiations do not lead to the desired result for both parties, the only option to recover the compensation you deserve will be to take the case to court. If this happens, your attorney will have the burden of proving that the defendant's action or inaction was responsible for the accident and that the accident was the direct cause of the injuries you suffered. If this burden of proof is met, the judge will hand down an order, or the jury will hand down a verdict outlining how much you should be paid for your losses.
Contact Gibson Hill Personal Injury For Help With Your Case
If you are considering filing a personal injury claim in Texas, you must have an experienced attorney who can protect your rights and interests. The seasoned legal team at Gibson Hill Personal Injury focuses entirely on serving injured Texans in their time of need, and we are ready to do the same for you.
Our experienced personal injury lawyers in Houston and Austin promise to treat you with compassion and fight aggressively for you at every step of your personal injury claim. We are unafraid to take your case to trial if necessary. Call us today at 512-580-8334 or contact us online for a free consultation and find out your legal options.