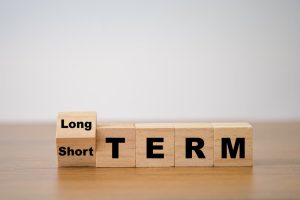 You may be entitled to significant compensation if you've been hurt in an accident in Texas that was not your fault. This can be a confusing time. We understand that you might have many questions. You may have already received medical bills as a result of the accident. This can be incredibly distressing if you are currently out of work due to your injury.
We believe your only job right now should be focusing on your recovery and healing. Naturally, you will want to know what to expect regarding a timeline for receiving a settlement. This can vary and depends on many factors. Each situation is unique and must be considered on a case-by-case basis.
Relatively simple cases may take a matter of months. In more complex cases, it can potentially take a year or longer. You need to speak with an attorney for an assessment of your situation. The following will usually affect the timeline to receive your settlement:
Medical Treatment for Your Injuries
The first step is for you to receive medical attention. Only a doctor can diagnose any injuries you have sustained due to the accident. This is critical for several reasons. Some injuries may not immediately display symptoms, meaning you may not even know you are hurt. These can include concussions and spine injuries. It's also crucial that injuries are detected as soon as possible so that they do not get any worse.
When you see a doctor, you will thereby also start documentation. This will be an essential component of building your case. The documentation will create a link between the accident and your injuries. It's necessary for you to reach a certain level of healing and recovery. Until this occurs, your medical team will not be able to assess the amount of medical treatment you require. This may include ongoing future treatment, such as physical therapy and prescription medication.
Discovery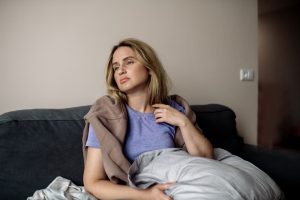 This can be the lengthiest part of the process. Discovery is when information and evidence are gathered. This generally occurs outside the courtroom. Discovery usually involves depositions and oral statements a witness gives before a trial. These are obtained under oath.
During this time, each side builds its case. A substantial amount of documentation will need to be collected and preserved. It may be that the other side is uncooperative, which can extend the amount of time it takes. Your legal team will analyze all information obtained. As they understand the details of your case, they will also prepare for the negotiation. Discovery can take anywhere from a few months to more than a year, depending on the situation and complexity of the case.
Negotiating a Settlement
Your attorney will handle all negotiations in your case. Insurance companies are known for trying to pay out as little as possible. This includes using tactics such as offering settlements that are too low and looking for evidence to hold against you and diminish your claim. They are hoping that you may not be aware of all the potential components of compensation. Insurance companies may also try to get you to make a recorded statement admitting fault. An experienced attorney will be able to see right through these tactics.
The majority of personal injury cases are settled outside the courtroom. However, this is not always the case. When you select Gibson Hill Personal Injury to represent you, you can trust that we will fight to pursue the full amount to which you may be entitled. We recognize a lowball offer when we see it. We will reject all unfair offers. We also prepare each case to be ready to go to trial if negotiations are unsuccessful.
Call Gibson Hill Personal Injury Now
If you have been injured in an accident caused by someone else, you may be entitled to receive financial compensation. You should not have to pay for someone else's mistake. You need to speak with a Texas personal injury attorney about the specifics of your case.
Our injury lawyers work on a contingency basis, which means we don't get paid until you do. There are no fees unless we win your case and you receive compensation. You can rest easy knowing we do not charge any upfront fees. We proudly share the testimonials of our previous satisfied clients.
Call Gibson Hill Personal Injury today at 512-580-8334. Our compassionate attorneys are ready to take on your case. We will gladly answer any questions you may have during a free consultation. Let us take over and fight for you so you can focus on what matters most.