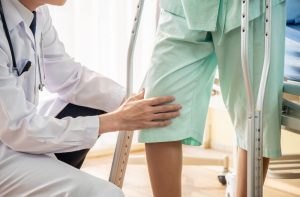 If you were injured in a car accident caused by another driver, it could be an incredibly stressful experience. Not only do you have to deal with the physical and emotional impacts of the incident, but you may also face financial turmoil due to lost wages on top of medical bills. If you missed time at work because of injuries suffered in an accident, you might be able to collect the money you've lost through an insurance claim. Here's what you need to know about pursuing compensation and making a claim for lost wages after a car accident.
What Are Lost Wages?
Lost wages are any wages an individual loses due to a car accident. They could include wages that would have been earned if the accident had not occurred, wages lost due to medical care for injuries suffered in the accident, and loss of future earning capacity. Lost wages could also result from lost job opportunities and promotions caused by the accident or from overtime or bonuses missed due to the accident.
The at-fault party's insurance policy might cover lost wages. It is essential to document any income you lose due to the accident to prove the amount of compensation you could be entitled to.
How Are Lost Wages Calculated?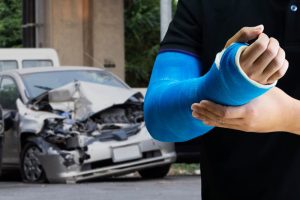 If you are an hourly worker, calculating lost wages is straightforward. Figure out how many hours of work you have missed, either because you've been kept off work because of your injuries or from the time you've missed going to doctor appointments related to the accident. Multiply the number of hours you were unable to work by your hourly rate. That number is your "lost wages."
If you're a salaried worker, there is an extra step. Divide your annual salary by 2080, which is the number of work hours in a year. That's your "hourly rate" for this calculation. Determine the number of work hours you've missed, and multiply it by the hourly rate. That is the amount of your lost wages.
You may also be eligible to include bonuses, benefits, commissions, potential raises, and other income you usually make in your calculations. Your attorney can advise you about whether those elements may be included in your situation.
If you're self-employed, the calculation is more complicated. You may also need to provide testimony from your clients, customers, or suppliers to show that you were working at the time of the accident and that your injury prevented you from continuing with your work. Using tax information from prior years, income from the current year so far, current work contracts, outstanding accounts receivable, and other documentation. Determine your average annual income. Once you've arrived at that number, go through the calculation a salaried person would.
How To Prove Lost Wages
To receive compensation for time missed at work, you will need to prove the amount of income you lost due to your injury.
Several documents can help to demonstrate the amount of wages you lost due to the accident. You could use the following to support your claim for lost wages:
Pay stubs from before and after the accident
Attendance records
Bank statements
Tax forms
Wage verification from your employer
Invoices, both paid and outstanding, if you're self-employed
Accounts receivable documentation if you're self-employed
These documents will show how much money you made before the accident and how much time you had to take off work because of your injury.
Medical records, including doctor's notes, X-rays, MRI results, and treatment plans, can also help to demonstrate how long you had to be off work due to your injuries. Finally, a diary or log can help prove your lost wages. This should include details of days or hours missed from work due to doctor's appointments or other activities related to the accident.
How a Texas Car Accident Lawyer Can Help
If you were injured in a car accident that wasn't your fault and suffered lost wages, consulting with an experienced Texas car accident lawyer from Gibson Hill Personal Injury would be beneficial. The initial consultation costs you nothing, so you have nothing to lose by finding out your options.
One of our car accident attorneys in Houston or Austin can assist you in filing a claim with the insurance company, proving your lost wages, and negotiating a settlement that covers all your financial losses.
If you or a loved one was injured in a car accident and suffered lost wages, contact Gibson Hill Personal Injury today at 512-580-8334 for a free consultation.
Related posts: