If you suffer injuries in an accident due to someone else's negligence, Texas law gives you the right to file a claim with the at-fault party's insurance company. Negotiating a settlement with an insurance claims adjuster can be incredibly tricky. Knowing what to do and what to avoid can optimize your potential to receive the fair compensation you deserve.
The "Courtesy Call"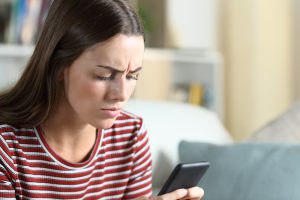 Shortly after an accident, and often while you are still recovering, you may receive a phone call from the at-fault party's insurance representative. They will probably frame this conversation as a "courtesy call" to see how you are after the accident. However, you must be careful what you tell this person.
Every insurance adjuster's goal is to reduce the amount of money their company must pay for any given claim. One tactic they employ is to catch you off-guard so they can pin some of the blame on you. They will try to use anything you say as evidence that you have accepted partial fault for the accident.
Alternatively, they may attempt to interpret your words in a way they can use to minimize your injuries. For example, if they ask you how you are today and you respond with something as routine as "I'm fine," they can present this as evidence that you were not actually hurt when they spoke to you.
Anytime you receive a "courtesy call" from an insurance adjuster, remember that you do not have to give them any information. They may ask for your date of birth, Social Security number, or even authorization to access your medical records so that they can process your claim. They do not need any of this information. Tell them that your lawyer will provide them with any information they need.
The Quick Settlement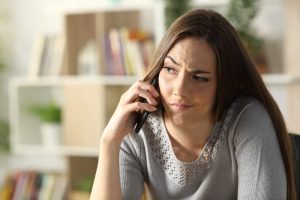 In many cases, insurance adjusters will contact you to offer you a quick settlement before any negotiations happen. However, these offers are always far below the amount you will require to cover your losses. Insurance companies make such offers hoping to convince you that your claim is worth no more than this amount. They may even claim it is your final chance to recover any compensation.
Do not allow the insurance adjuster to rush you into taking a lowball settlement. Sit down with an experienced Texas personal injury attorney to determine the true value of your accident-related losses.
Calculating Your Losses
Losses in personal injury cases fall into two broad categories: economic and non-economic. Calculating economic losses requires you to add up the monetary value of factors such as:
Medical expenses – Maintain and organize all medical bills, invoices, and receipts. These include expenses related to emergency room visits, doctor's consultations, diagnostic scans, surgeries, and medications.
Lost wages – If your injuries cause you to miss time at work, save your pay slips and tax documents to demonstrate the financial impact of the hours or days you missed.
Transportation and accommodation – If you need to travel to seek treatment, save your receipts for any plane, train, or bus journeys. If you are traveling by car, document the number of miles you travel as well as the amount you spend on fuel. Maintain records of hotel expenses as well.
Reduced earning capacity – Some injuries will lead to disabilities that prevent you from returning to your former job. Your attorney can help you calculate your future losses.
Non-economic losses are more difficult to calculate because they do not have an inherent dollar value. These can include:
Disability or disfigurement
Loss of enjoyment of life
Your attorney can help you understand how much compensation you can expect to receive for these losses based on similar cases in your area.
Once you and your attorney have calculated the dollar value of your losses, you can inform the insurance company of the amount you expect to receive. While they are unlikely to accept your proposal immediately, a seasoned lawyer will know how to fight for what you deserve.
Contact an Experienced Texas Personal Injury Attorney
Suffering an injury in an accident always comes as a shock. The physical pain and suffering can be overwhelming. You might experience significant emotional trauma as well. Yet nothing can prepare you for the financial losses an individual can incur in the wake of an accident. You will probably face stacks of medical bills, lost wages due to missed time at work, and many other unexpected expenses.
Negotiating a settlement with an insurance adjuster is never a straightforward matter. The experienced Gibson Hill Personal Injury personal injury lawyers in Houston and Austin have the knowledge and the skills to fight for what you deserve. We will take care of every aspect of your case and fight assertively for the fair compensation you deserve. If necessary, we will take the at-fault party to court.
Call us today at 512-580-8334 or contact us online for a free consultation to learn more about how we can help you.
Related posts: