After receiving injuries in a car accident caused by someone else, many people feel overwhelmed about what to do next. How will you afford medical treatment? What if you must miss work for days or weeks? Filing a car accident claim with an insurance company can help you recover compensation for your accident-related losses. Understanding how to report a car accident to an insurer will help you know what steps to take toward claiming the compensation you deserve.
How to File an Insurance Claim
If you are involved in a car accident, the first step toward filing a claim is to exchange information with any other drivers involved in the collision. You can file your claim via the insurer's website or telephone number. Be prepared to provide:
Your name and the names of other drivers involved in the accident
The insurance policy number
Driver's license numbers for all motorists involved
Location of the collision
Time and date of the collision
A general description of the collision
Names and contact information for anyone who witnessed the accident
The police report from the officer who responded to the accident
How to File a Claim Against the Other Driver
In Texas, if you believe the other driver was at fault for an accident, you will file your claim via their insurance policy. Take down the other driver's insurance information and contact their insurer with the information above.
If the other driver does not have insurance, or if the accident was a hit-and-run, you may need to file a claim with your own insurance company via your uninsured or underinsured motorist coverage.
How Long Do You Have to File an Insurance Claim?
It's best to file an insurance claim promptly. Most insurance companies allow 30 to 180 days to file.
Filing a lawsuit is different. According to the statute of limitations in the state of Texas, you have two years from the date of an accident to file a lawsuit after you were injured by someone else in a car crash. While this may seem like a long time, you should not wait. If you encounter delays or complications in pursuing your claim and miss the filing deadline, your lawsuit will likely be dismissed without a hearing.
How Long Does an Insurance Claim Take?
Each accident claim is unique, and the circumstances of your accident-related injuries will differ from those of other claims. If your lawyer can quickly establish that the other party is liable for the crash and you have all your paperwork in order, you may be able to settle within a few short weeks.
However, some claims become more complicated. Insurance companies are famously unwilling to part with their money and will sometimes undervalue or reject a claim after weeks or months of negotiations. In such situations, your only option for recovering the compensation you deserve may be to file a lawsuit. Court cases can often take a year or longer to resolve.
Do I Need a Lawyer for an Insurance Claim?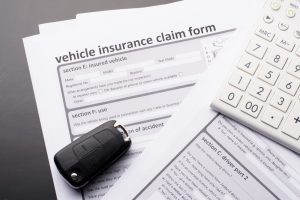 No. You can certainly file a claim on your how. However, retaining an experienced lawyer will give you a means of communicating assertively with insurance adjusters so that they take your case seriously. Furthermore, a good lawyer will be willing to take your claim to court if negotiations are unsuccessful. Insurance companies prefer to avoid lawsuits if possible. If they know that your attorney has a successful track record in injury lawsuits, the company will be more likely to offer a reasonable settlement before a trial becomes necessary.
Should I Get a Lawyer?
Some people believe that a car accident lawyer is only necessary for severe cases. However, even if you have only suffered a "minor" injury, you may be unaware of the full extent of your losses. A seasoned attorney can help you understand what kind of compensation you might be eligible to receive, and they will know how to fight for your best interests.
What Type of Lawyer Handles Insurance Claims?
Personal injury lawyers such as the skilled attorneys of Gibson Hill Personal Injury have the experience, skills, and knowledge to handle insurance claims for injured Texans. Unlike many other law firms, our lawyers are dedicated exclusively to helping injured individuals recover the compensation they deserve.
Contact Gibson Hill Personal Injury Today
If you have suffered injuries in a car accident in Texas, contact the experienced car accident attorneys of Gibson Hill Personal Injury in Houston or Austin. We will handle every aspect of your case, from investigating the accident to negotiating your settlement with the insurance company. If necessary, we will take the at-fault party to court. Let us work for you so you can focus on your recovery
Contact us online now or call us at 512-580-8334 for a free consultation to learn more about how we can help you.
Related posts: