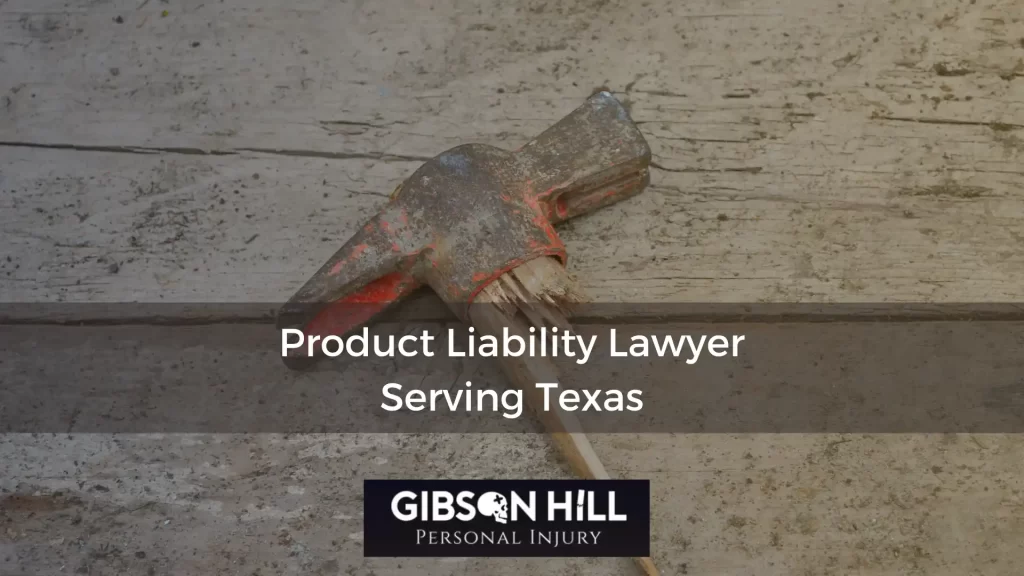 If a defective product caused your injuries, Gibson Hill Personal Injury can provide the assertive legal representation you need to hold the manufacturer accountable. Product manufacturers are supposed to ensure the safety of their consumers. Before any product leaves the factory, it's supposed to undergo thorough testing for quality and safety. If a product contains a defect, it shouldn't be made available to the public. Unfortunately, however, some companies don't complete adequate tests or provide warning labels concerning the potential risks.
Our Texas product liability lawyers care about the clients we represent. We know you're suffering and trying to recover from your injuries. We'll help you fight for the justice and compensation you deserve. We have the experience, resources, and knowledge needed to ensure the liable party is held responsible for their careless actions. You can depend on us to work diligently until we resolve your case.
Schedule your free consultation by calling Gibson Hill Personal Injury at (713) 659-4000 today. We're ready to review your case.
Types of Product Defects
When a company manufactures a product, there are three main types of defects that could exist. You could seek compensation from either the distributor, manufacturer, or wholesaler, depending on the defect that caused your injury.
Design defects occur when a product's design contains a flaw that poses a danger to the user. Three crucial details will determine whether the injured party deserves compensation from the at-fault company:
If the design was dangerous before production began;
Whether the company should have known that the defective design could cause an injury; and
If there was an alternate design that could have prevented a defect.
Failure to warn refers to the manufacturer choosing not to provide adequate warning labels on the products. They're supposed to warn users of the potential hazards while using the product. If they don't, they could become financially responsible for the resulting injuries.
A proper warning label should include the following information:
Hazards that might be present in the product;
Potential side effects from encountering the hazards; and
Instructions for using the product correctly to avoid injury.
Manufacturing defects are the result of an error while constructing the product. Quality assurance and manufacturing controls are in place to limit the number of defective products on the market. However, sometimes a defective product will bypass those systems and end up in the hands of a consumer.
Legal Theories Used in Products Liability Cases
Every case uses a legal theory to prove another party was responsible for the victim's injuries. Product liability contains three types of legal theories:
Strict liability: The product must contain an unreasonably dangerous defect that led to an injury while the victim was using it as intended.
Negligence: You'll have to prove that these five elements below existed at the time of the injury:
Duty: The manufacturer owed you a duty to act in a manner that prevented you from harm;
Breach of duty: They breached their duty;
Cause in fact: If it wasn't for their breach, your injury wouldn't have occurred;
Proximate cause: It was the manufacturer's actions that caused your injury; and
Damages: You suffered physical harm that resulted in damages.
Breach of warranty: Most products include coverage by a warranty. If a product fails to work as promised or doesn't meet certain standards, the manufacturer is liable for repairs or replacement of the product. The types of warranties include:
Express warranty: A guarantee, written or verbal, that a product will meet reliability and quality standards.
Implied warranty: A guarantee that the product will work as it's supposed to.
Who's Financially Responsible for a Defective Product?
There may be more than one party you could seek compensation from depending on the circumstances of your case. Different companies within the supply chain are supposed to meet different requirements.
The manufacturer is responsible for designing and marketing a product for consumers. If there's an issue with the design or warning label, the liable party could be the manufacturer of the defective product or defective part.
A retailer sells products with the implication that it's safe for consumers to use. Even though they're not responsible for manufacturing it, they could become liable for injuries because they were the ones who provided it to the consumer.
Wholesalers are the middleman between a manufacturer and retailer. They're not involved in manufacturing or selling products; however, they must ensure the products they purchase from the manufacturer are safe to provide to the retailer.
Determining the Value of Your Case
If you suffered any harm from a dangerous product, you could file an insurance claim or lawsuit for compensation from the negligent party. Victims of product liability are entitled to damages, or losses associated with an injury. Economic damages are expenses, and non-economic damages are physical and emotional suffering.
Economic Damages
Medical bills
Lost wages and earning capacity
Property damage
Out of pocket costs
Non-economic Damages
Emotional or mental distress
Pain and suffering
Loss of quality of life
Disability
Lawsuits and Punitive Damages
A third type of damage is known as punitive damages (also called exemplary damages). It's only available in a lawsuit, and juries rarely award them unless there's clear and convincing evidence that the at-fault party acted with gross negligence, fraud, or malice.
There's a strict deadline you must follow if you decide you want to sue the manufacturer or another party for the actions that led to your injury. The statute of limitations in Texas is two years. If you get injured by a defective product, you'll only have two years from that date to file a civil lawsuit.
If you try to sue the at-fault party in the civil court system, the judge will most likely dismiss your case. However, some exceptions could pause the clock.
If you were a minor under the age of 18 or of unsound mind at the time of the injury, the clock would stop until you turn 18 years old or become mentally competent.
If the liable party leaves the state temporarily, their absence won't count towards the two-year statute.
If you don't know about your injury or its cause when it happened, you could use the discovery rule to delay the clock until you become aware of the injury you sustained and who caused it.
How to Handle a Defective Product Injury
If a product you're using contains a defect and causes physical harm, you should take immediate action to protect your rights to legal action for a financial award.
Step 1: Don't throw away the product. Keep it as evidence to prove there's a defect.
Step 2: Seek treatment from a doctor. Continue seeing your medical providers until you recover.
Step 3: Hire a Texas product liability lawyer.
Step 4: Maintain records associated with the case.
Step 5: Write down a list of witnesses to provide to your lawyer. If anyone saw you use the product or the impact the defect had on your life, your lawyer will interview them for witness statements.
Step 6: Make a note of the damage to personal property. For example, if a crockpot exploded and damaged areas of your kitchen, you might be able to recover compensation to repair the damages.
How Gibson Hill Personal Injury Can Help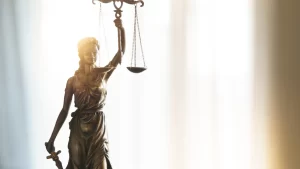 When you hire us, we'll take care of every legal aspect of your case. The process can be confusing and overwhelming for anyone new to product liability. Following are steps we'll take to protect your rights:
Investigate the cause of the incident.
Talk to experts about the likelihood that the defect caused your injury.
Find doctors who specialize in treating your specific injury and ensure they provide adequate records.
File an insurance claim on your behalf and negotiate a fair settlement with the insurance company.
Obtain evidence that shows the at-fault party caused the defect that led to your injury.
File a lawsuit and take your case to court, if necessary.
Speak to a Dedicated Texas Product Liability Lawyer
At Gibson Hill Personal Injury, we provide our clients with dependable legal services, emotional support, and guidance through the complex legal process. We understand you're in pain and want to move forward with your life as soon as possible. When you hire us, we'll work efficiently to reach a positive outcome and get you the maximum compensation you deserve.
Our team is available 24/7, so you'll always have someone to talk to when you need us. You'll never feel ignored while we're working on your case.
You might already face financial struggles while you're out of work or paying for your expensive medical bills. We don't want to add additional stress to your life, which is why we work on contingency. We don't charge upfront legal fees or costs while we're working on your case. You won't have to pay us unless we recover compensation from the at-fault party. If we don't win, you won't owe us anything.
You won't be alone during this traumatic experience. Our Texas product liability lawyers will be by your side until the very end. We use aggressive tactics to seek justice and hold people accountable for their actions. We have the experience, resources, and skills to meet our clients' needs and fulfill their legal goals.
If you suffered injuries from a defective product and need assistance with your case, call us today at (713) 659-4000.