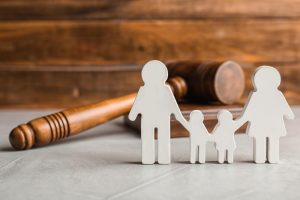 Hiring a personal injury lawyer is one of the most critical steps you can take after sustaining an injury in an accident caused by someone else. You need someone with experience to assist you with the complicated process and negotiate the maximum possible settlement on your behalf.
Unfortunately, finding the right attorney can be a challenge. Many make unrealistic promises about case results or reel you in with the guarantee of personalized attention, only to pass you off to a paralegal or case manager after you hire them.
You should do your due diligence while researching personal injury lawyers and choose one with the skills and resources to get the job done.
Below are the top signs that you picked the right attorney to handle your personal injury claim.
Honesty
The lawyer you hire should be open and honest about every aspect of your case, from the estimated value of a potential settlement to the fees they charge. When you discuss your claim with a prospective attorney who seems secretive or unwilling to answer certain questions, it might be because they're hiding something. You want to work with a firm you know you can trust to maintain your best interests and advise you about the best methods for achieving your legal goals.
Organized Office Space
Although it might not seem important, an attorney who maintains an organized and clean office is likely someone you can depend on to meet deadlines and file appropriate paperwork timely. When you attend your first meeting with your lawyer, you can feel confident knowing you made the right choice if the offices and common areas are tidy.
Chaotic and messy working environments often breed frazzled and stressed-out employees. When there isn't a solid organizational system in place, paperwork can go missing, and essential elements of a client's case might fall through the cracks.
Caring and Compassionate Team
You don't only hire an attorney. You also hire their legal team. Many personal injury attorneys have paralegals, case managers, legal assistants, and others working with them on cases.
You know you hired the right lawyer if they care about their clients. No one wants to work with someone only interested in making money and boosting numbers in their "wins" column. You should pick an attorney and team members who treat you compassionately and want to meet your needs and interests.
Experience in Personal Injury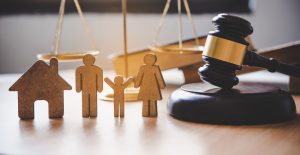 Experience as an attorney isn't enough. The lawyer you hire should have experience with personal injury cases. You know you made the right decision if your attorney specializes in personal injury law. You wouldn't want someone who only handles divorce to work on your car accident case.
Your personal injury attorney should also have a track record of pursuing lawsuits successfully. If they only represent clients in insurance claims and never set foot in a courtroom, they probably look for ways to settle so they don't have to prepare for a lawsuit, even if it's not what the client wants.
References
Hiring the right lawyer means picking one that comes with excellent references. You'll know you made a good choice when you see positive reviews online and speak to people who rave about the attorney you hired.
Case Results
Many law firms include a section on their website regarding case results. This shows the types of personal injury cases they handled and the amount of compensation they recovered.
You should scroll to the results for the type of case you have. Review the number of wins your lawyer has and whether the financial awards are from insurance settlements or jury verdicts.
You might have a better chance of a favorable outcome by hiring someone with a proven track record of success.
Ongoing Communication
Communication is vital in any relationship with a lawyer. You pick the right one if they provide ongoing communication about every aspect of your personal injury case. That means they advise you about all the available options, suggest an approach for recovering compensation, and discuss the likelihood of reaching your desired results.
Ongoing communication also means your lawyer is available whenever you need them. You made the right choice if you hire a personal injury attorney with 24/7 availability. Knowing you can call, text, email, or send a message through Live Chat any time of day and receive a response should offer some comfort. That means you can ask questions, get an update on the status of your case, or schedule an appointment at a time most convenient for you.
Contact a Personal Injury Lawyer from Gibson Hill Personal Injury
The Gibson Hill Personal Injury legal team has represented Texas clients in personal injury cases since 2013. We have the experience and skills to take on negligent individuals and companies responsible for causing accidents. When you hire us, we will create a personalized plan to meet the unique circumstances of your situation. You can count on us to advocate for your rights and fight by your side until the end.
If you sustained an injury in an accident due to someone else's negligence, call the Texas personal injury attorneys of Gibson Hill Personal Injury at 512-580-8334 today for your free consultation.
Related posts: