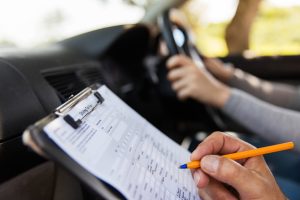 Although prospective employees don't need a formal education to become truck drivers, they do need to obtain special licensing and certification. Operating a commercial truck requires the necessary knowledge and skills to navigate the roads safely and respond to hazards and emergencies appropriately.
Inexperienced and unqualified truck drivers often cause accidents because they don't understand the dangers of driving a large truck. They are significantly larger and heavier than a passenger car. If a trucker takes a turn too fast, brakes suddenly, or loads cargo incorrectly, they could lose control and crash into other vehicles.
Federal Regulations for Entry-Level Truck Drivers
Anyone applying for a commercial driver's license (CDL) to operate a commercial motor vehicle in intrastate, interstate, or foreign commerce, with certain exceptions, must meet requirements set by the Federal Motor Carrier Safety Administration:
Pass a skills or driving test in a motor vehicle that represents the type of vehicle they operate or expect to operate and show proof of successful completion of this test
Certify the motor vehicle used for the test represents the type of motor vehicle they operate or expect to operate
Provide the state with the required information for their commercial driver's license
Certify they are not subject to a disqualification under state law or disqualification of drivers regulation and don't carry a license from more than one jurisdiction or state
Surrender any commercial learner's permit and non-CDL license to the state
Provide the names of states in which they were licensed in the last ten years to operate any motor vehicle
Show proof of citizenship or lawful permanent residency
Meet the Transportation of Security Administration requirements if applying for a hazardous materials endorsement
Documentation showing proof of domicile in the state for the application
Training requirements for entry-level drivers must include information regarding:
Hours of service – Maximum driving limits, off-duty periods, preparing a record of duty status log, and ways to combat fatigue to avoid accidents
Qualification requirements – General qualifications, responsibilities, medical exam procedures, medical certification, and disqualifications
Driver wellness – Maintain basic health, such as exercise and diet, and why it's important to avoid excessive alcohol use
Whistleblower protection – An employee's rights to ask their employer questions about safety practices without the risk of retaliation or termination
After successful completion of training, the driver should receive a training certificate. Their employer must keep a record of it while employing the driver and for one year after employment ends.
Federal Regulations for LCV Driver Training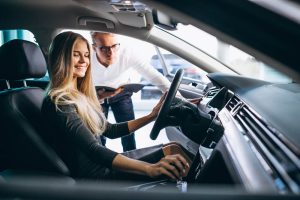 A longer combination vehicle (LCV) is a combination truck-tractor and two or more semi-trailers or trailers with a gross vehicle weight over 80,000 pounds and operating on the National System of Interstate and Defense Highways.
Any driver applying for an LCV license must show proof that they meet all necessary requirements. They also have to complete a skills test administered by a qualified LCV instructor and a written knowledge test administered by a qualified driver-instructor.
Certification as an LCV driver requires answering at least 80% of questions on the knowledge test correctly and showing they can perform all skills necessary to operate and maneuver an LCV successfully.
Requirements for Driver Training Instructors
Truck drivers must receive training from a behind-the-wheel instructor listed on the training provider registry. That means a person training an entry-level driver in the operation of a commercial motor vehicle on a range of public roads must meet one of the qualifications below:
Meets all state qualification requirements as a CMV instructor, holds a CDL of the same or higher class as the trainee with all necessary endorsements to operate a commercial motor vehicle, and has at least two years of experience in driving a CMV that requires holding a CDL of the same or higher class
Holds a CDL of the same or higher class with necessary endorsements to operate a CMV as the trainee, has at least two years of experience as a behind-the-wheel instructor for CMV training, and meets all state CMV qualification requirements
Who to Hold Liable Following a Truck Accident
You might think the inexperienced truck driver is at fault for the collision you were involved in, but their employer could be just as much to blame. Sometimes, the trucker is the only person responsible for an accident. They might have lied about completing necessary driver training or embellished their experience on their resume.
However, there are times when trucking companies will knowingly hire unqualified or inexperienced truck drivers during staffing shortages. They place profits over safety to meet their delivery quotas and make money. Despite a prospective employee failing a background check, they might decide to hire that person anyway because they need drivers.
Contact Us
If you suffered injuries in an accident involving an inexperienced truck driver, do not hesitate to call Gibson Hill Personal Injury right now. We can discuss the circumstances to determine who was at fault and what we can do to help.
We understand the devastation of getting hurt in an entirely preventable accident. You should have the opportunity to hold the negligent truck driver or trucking company liable for the pain and trauma you endured. Our truck accident attorneys can help you fight for justice and seek the maximum compensation you deserve.
Call us at 512-580-8334 today for a free consultation.