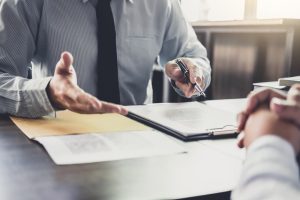 Car accidents can be both physically and emotionally devastating and can lead to complex legal issues. If you were injured in a collision in Texas caused by someone else, you might be considering hiring a lawyer to represent you in a legal dispute, and you might be wondering precisely what a car accident lawyer would do for you.
A car accident attorney helps victims of car crashes seek financial compensation for their injuries and losses, such as medical expenses, lost wages, and other costs. They can help you understand your legal options and work toward the best possible outcome for your case.
The Role of a Car Accident Lawyer
A car accident attorney is a type of personal injury lawyer that handles legal matters arising from automobile collisions. They provide legal guidance and advice to help their clients receive compensation for their injuries following an accident caused by someone else. Car accident lawyers can advise their clients on various topics, including the laws governing automobile collisions, the compensation that can be claimed for injuries, and the rights of those involved in a crash.
A car accident lawyer will typically begin by assessing the facts of a case and determining who is liable for your injuries. They will also handle negotiations with insurance companies, evaluate medical records and other evidence to build a strong case, and represent you in court if necessary. Accident attorneys also assist with filing insurance claims and pursuing financial compensation for medical bills and property damage. From helping to negotiate a fair settlement to filing a lawsuit on behalf of their clients, car accident lawyers are committed to pursuing the best possible outcome for their clients.
Should You Hire a Lawyer for Your Case?
The decision to hire a lawyer after an accident is an important one. Hiring a lawyer can help increase your chances of receiving fair compensation for your losses and injuries. However, an attorney may not be needed in some cases. Depending on the type and severity of the accident, it might not be necessary to hire a lawyer if the damages are minor and there are no injuries or death involved.
It would be wise to seek legal counsel if the accident resulted in significant property damage or personal injury. A lawyer can evaluate the facts of the case and determine the best course of action in your circumstances. They can also advise you about pursuing legal action against the at-fault driver and their insurance company.
When to Call a Lawyer After a Car Accident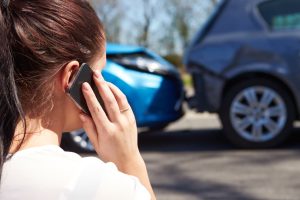 If you were injured in an accident that was not your fault, it is advisable to contact an attorney as soon as possible. A Texas car accident lawyer from Gibson Hill Personal Injury could provide legal advice about your rights and remedies. If the other driver was at fault and there is a dispute regarding who caused the accident, an attorney can help you file a claim and negotiate with insurance companies on your behalf. An experienced car accident lawyer will know the applicable laws and can help you get the compensation you may deserve.
How Much Do Car Accident Lawyers Charge?
Car accident lawyers typically charge a contingency fee, which means they will receive a percentage of any money recovered for you, and you will not owe anything upfront. Contingency fees can range from 33 percent to 40 percent. In addition to the contingency fee, some lawyers may require reimbursement for costs for various legal expenses they pay on your behalf during your case. Be sure to ask your lawyer about their fee structure and what it includes before agreeing to any services.
Contact Gibson Hill Personal Injury for a Free Case Review
If you suffered injuries in a car accident through no fault of your own, you might not know what steps to take next. The process can quickly become overwhelming, from filing paperwork to dealing with medical bills and insurance companies. At Gibson Hill Personal Injury, our team of car accident lawyers specializes in helping Texans navigate the legal process after an accident. We understand that every case is unique and are committed to helping our clients achieve the best possible outcome.
Our car accident lawyers are experienced in handling all types of cases, from minor fender benders to more serious collisions that can cause permanent injuries, disability, or even death. We take the time to listen to our client's needs and provide advice and guidance throughout the legal process.
Contact one of our car accident lawyers in Houston or Austin today by calling 512-580-8334 to set up a free consultation.
Related reading: