Any personal injury case requires documentation to prove someone else was at fault. You also need to show you suffered an injury due to the at-fault party's negligent actions. The documents you need in your case will depend on the circumstances.
You must understand the nature of your case and the type of evidence that could prove what happened. If you waste time collecting irrelevant documentation, you lose precious time you could have spent gathering helpful evidence.
Hiring a personal injury lawyer could also be beneficial. An experienced attorney has the resources to locate valuable evidence and use it to build a strong case.
Below is a list of the most important documents you should have while pursuing a personal injury case.
Police and Incident Reports
An incident or police report could provide crucial details regarding an accident. It can show where the incident took place, how it happened, and who was at fault. It might also include the information necessary to prove another person or company should be liable for your injuries and resulting losses.
Police reports are available after car accidents if law enforcement investigates. The officer at the scene of the collision should create a report including specific information. For example, they can indicate who they believe caused the crash and use a diagram to show the events leading up to the accident.
You can complete an incident report in other types of scenarios, such as slip and falls and workplace accidents. If you were injured in a public place, speak to the manager and fill out a document explaining how the incident happened. For example, if you slipped on a wet floor at a restaurant, include that information in the report.
Photos from the Accident Scene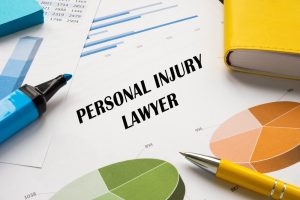 It might be a good idea to take pictures at the scene of the accident. Photographic evidence can show exactly what caused your injury. It's difficult for anyone to dispute visual proof, such as damage that led to a fall or a pothole that contributed to a car crash.
If you feel well enough to walk around to take photos, take as many as possible before you leave. You can also take videos to show the full extent of the scene and any details that could prove fault.
Medical Records
Medical records are one of the most vital pieces of evidence you can use in a personal injury case. Documentation from imaging tests, hospitalization, ambulance services, and prescriptions shows the type of injury suffered in the accident and the medical care required for you to heal.
Whenever you visit your doctor or receive treatment for your injury, keep a copy of any records you receive. Although your personal injury lawyers can obtain the documentation necessary to build your case, maintaining your own records could benefit the outcome.
Expenses Associated with the Incident
Besides gathering your medical records, you can also keep records of any expenses related to the accident and your injury. Receipts, billing statements, and invoices can show the costs you incurred. You can also print out your bank statements and highlight out-of-pocket expenses you were forced to pay due to medical treatment, hotel stays, and gas for your car.
Statements from Eyewitnesses
If anyone saw what happened, they could confirm your story of how you suffered your injury. Witness statements are one of the best types of evidence you can provide during a personal injury case. They can show that your version of events aligns with what other people witnessed.
Ask witnesses at the accident scene for their names and phone numbers. You should also discuss whether they would be willing to provide a statement to the police, the insurance company, or testify in court if you file a lawsuit.
Documentation of Lost Income
An accident could prevent you from returning to your job. Injuries often limit physical and mental abilities. If you can't earn your usual income, complete a lost wage report from your employer.
You should list the number of hours lost and total wages you couldn't make due to your injury. The compensation you receive from your personal injury case could compensate you for your loss of past and future income.
Contact Us
Gibson Hill Personal Injury has a team of personal injury lawyers dedicated to fighting for accident victims in Texas. We treat each client as a priority and provide the legal representation and services they deserve. You can count on us to guide you through this challenging time in your life and help you recover from your injury.
If you were injured in an accident due to someone else's negligent actions, call Gibson Hill Personal Injury today at 512-580-8334 for your free consultation.
Related posts: