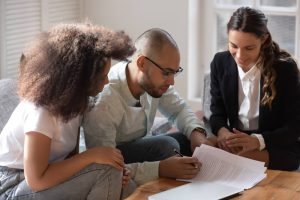 A deposition is a common part of a personal injury lawsuit. It occurs during the discovery phase when the attorneys from opposing sides gather evidence and information from each other regarding the case. Either lawyer can request a deposition with the other party's client.
Preparing for a deposition can be stressful and overwhelming. You might not know what you're supposed to say or worry you'll say the wrong thing. Preparation is crucial. Your personal injury lawyer can help you with the process, so you know what to expect and how to handle your deposition.
What Is a Deposition?
A deposition is a means of gathering evidence from a witness. The witness can be the plaintiff, the defendant, a healthcare provider, or an expert witness. The person being deposed and their attorney meet with the person who has requested the deposition and other interested parties, including the plaintiff and defendant and their respective attorneys. The meeting could take place in a law firm conference room or in another agreed-upon location. A court reporter will be present, recording everything that is said. The reporter will create a transcript of the entire proceeding later.
The court reporter will swear in the witness, and the person requesting the deposition will begin asking questions.
How a Deposition Works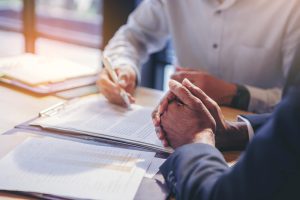 The defendant's lawyer can question the plaintiff, and the plaintiff's lawyer can question the defendant. Depositions allow each attorney to obtain the information they can use to prove their case.
If the defendant's lawyer wants to depose you, they should send a notice of deposition. The notice will include the date and time of the deposition as well as the location.
You must attend the scheduled deposition. If the date and time don't work for you, requesting a different date is possible. However, the lawyer might not want to change the date. If that happens, your attendance is mandatory regardless of scheduling conflicts.
You could have weeks to prepare. Most lawyers won't send the notice mere days before the scheduled deposition. Your attorney can meet with you to discuss the process and questions the other attorney might ask.
Your attorney will attend the deposition with you but can't answer the questions on your behalf. However, if they believe any questions are inappropriate or irrelevant to the facts of the case, they might object and request the lawyer to ask a different question.
Everything you say is evidence the defense lawyer could use against you during the lawsuit.
Common Questions During Depositions
In a personal injury case, the defense lawyer can ask the plaintiff a range of questions regarding the incident, injury, and other relevant information. You must answer these questions under oath.
Questions in personal injury depositions might include:
Background information – First, the attorney might start with basic information about you, such as your name and contact information.
Effects of the injury – The lawyer will ask questions about your injury. They want to know how much it affects your job, routine, and overall life. They might ask about your physical condition before the accident and whether your injury limits your abilities somehow.
Specific information regarding the accident – A defense attorney wants to know how the accident occurred. They might ask whether you saw the defendant prior to the incident and what they were doing. They could also ask if there were any witnesses and whether you spoke to any afterward.
Tips You Should Follow During Your Deposition
Depositions can be scary. However, they're typically not like the depositions you see on tv and in movies. The lawyer probably won't yell at you or bang their hands on the table. They won't threaten or intimidate you. They might be a bit aggressive while questioning you, but their job is to get answers to their questions. You should respond honestly but carefully.
Following these tips is essential while giving a deposition to avoid common pitfalls and prevent supplying the defense team with anything that could negatively affect your case:
Give your answers some thought – You don't have to answer immediately after the defense attorney asks each question. Take your time. Think about how you want to answer and craft a carefully worded response.
Ask for clarification – Some questions might confuse you. You are allowed to ask the lawyer to clarify or repeat the question. You should be sure of what they're asking, so you provide the appropriate answer.
Stick to the facts – Never give your opinion or speculate about the accident. You should only state the facts of the case. If you're unsure about specific information, you can say you don't know.
Tell the truth – You might think lying will benefit your case, especially if you hide details that could show you were at fault for the accident. However, you are under oath during a deposition. If you lie and someone finds out, it could lead to serious ramifications.
Contact Gibson Hill Personal Injury Today
At Gibson Hill Personal Injury, our Texas personal injury lawyers have years of experience handling the legal process on behalf of our clients. We understand how overwhelming it can be to handle an insurance claim or lawsuit after getting hurt in an accident. You can depend on us to take on the responsibility so you can focus on healing.
We handle a wide variety of cases, from truck and car accidents, to slip-and-fall accidents and other premises liability cases, to medical malpractice and defective product cases. We have personal injury lawyers at offices in Houston and Austin to better serve clients from all over Texas.
If you sustained injuries in an accident due to someone else's wrongdoing, call us at 512-580-8334 for your free consultation.