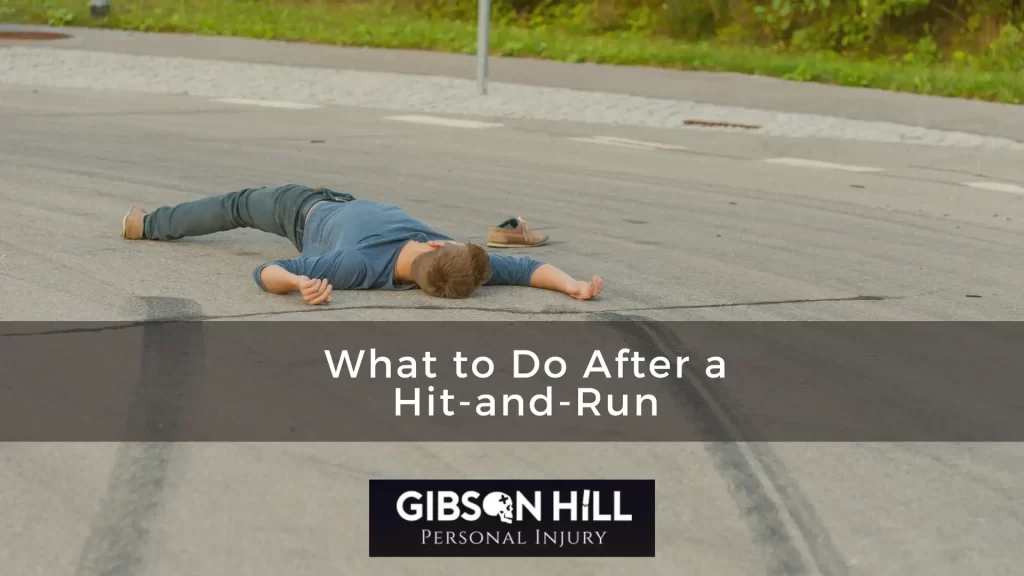 Being involved in a car accident is traumatic enough, but being the victim of a hit-and-run can be even more stressful. A hit-and-run occurs when one party leaves the collision scene without providing information to the other driver. If this happens to you, read on to find out what you should do after a hit-and-run accident and what your legal options are.
What to Do After a Hit-and-Run
After getting hit by another driver who leaves the scene of the accident, you should do the following to protect your rights and build a strong case:
Pull over and check for injuries – When involved in a collision, you should pull over and check to see if anyone is injured. Failing to do so could lead to traffic citations and serious consequences.
Call the police – It is vital that you call law enforcement to report the collision, especially if someone is injured. When you report the hit-and-run, the operator may request information about the accident, including the time and location of the collision and the make and model of the fleeing vehicle.
Document relevant information – It's essential to write down things like the license plate number, make and model, and any other identifying feature of the other car involved. The sooner you write this information down, the more accurate it will be. It's human nature to forget or confuse details the further we get from an incident.
Talk to witnesses – Politely ask witnesses for their contact information and if they would be willing to make a statement to the police. Witnesses can provide valuable information about the collision and the car that fled, so getting their statements can make a substantial difference in locating the other driver and building a strong case.
Seek medical attention – Seeking medical attention is crucial to protecting your health. Many injuries may not show symptoms for hours or days after a collision, so getting those identified and treated early can make a substantial difference in how you feel weeks after a crash. Getting checked out by a doctor also creates a record of your injuries which is helpful when filing an insurance claim.
Consult an attorney – A skilled and knowledgeable car accident attorney with experience in hit-and-run collisions can make a difference in your case. An attorney can investigate the crash, gather evidence, thoroughly review your insurance policy to determine coverage, and handle communications with the insurance adjuster.
Notify your insurance company – Even if the police find the other driver, you should notify your insurance company about the collision. Your insurance company can help you file a claim and may cover expenses if the other driver is never found or doesn't have insurance.
Read more: What Evidence Is Needed to Prove a Hit-and-Run
How to Report a Hit-and-Run
In one recent year, it was estimated that over 737,000 hit-and-run crashes happened, resulting in approximately 2,000 fatalities.
Reporting a hit-and-run is vital because the police will attempt to track down the other driver and hold them responsible for their actions. You can report the hit-and-run by calling law enforcement and providing information about the vehicle you saw fleeing. An officer should investigate the incident and write a report of their findings.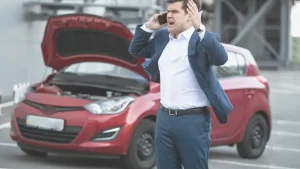 During the investigation, you should cooperate with the police, and if they locate the other driver, you may need to testify in court. However, if they cannot find the other driver, the police report can be helpful for your insurance claim because it verifies there was a collision and the driver fled.
Read more: How Your Legal Team Can Track Down Your Hit-and-Run Driver
Will Insurance Cover My Injuries in a Hit-and-run
If the other driver is not located, does not have insurance, or does not have enough insurance to cover your expenses, you will need to rely on your insurance. Depending on your insurance policy and the circumstances of the hit-and-run, you may have multiple options to get your expenses covered under your car insurance, including:
Collision coverage – If the other driver is not located and you have collision coverage on your policy, it will cover damage to your vehicle. However, it will not pay for injuries from the hit-and-run.
Personal injury protection (PIP) insurance – If your insurance company offers PIP coverage and you have it on your policy, it can cover 80 percent of your medical expenses related to the hit-and-run.
Uninsured motorist coverage (UM) – If the other driver is located but not insured and you have UM coverage, it will cover expenses related to the collision. These expenses may include anything related to your injuries, car repair or replacement, and renting a car while your car is being repaired.
Underinsured motorist coverage (UIM) – If you have UIM coverage and the other driver is located but does not have enough insurance to cover your collision-related expenses, this insurance will kick in. UIM insurance covers your expenses that exceed the other driver's insurance limits.
Contact Gibson Hill Personal Injury for Help Today
At Gibson Hill Personal Injury, our attorneys understand that being involved in a hit-and-run is frustrating and overwhelming. Taking the appropriate steps to protect yourself is vital after a hit-and-run because failing to do so could lead to severe financial consequences.
If you were injured in a hit-and-run in Texas, contact our hit-and-run car accident attorneys at 512-580-8334 or online for a free case review.
Read more: