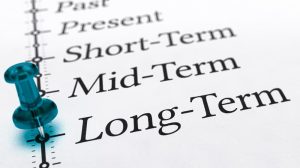 If you've been injured in an accident caused by a negligent truck driver, trucking company, or another entity, you may be entitled to fair compensation for your injuries and other losses. While this can be encouraging to know, seeking compensation can take some time.
No two accidents are the same. The nature of the accident and the complexity of the situation both play a role in how much time it will take. That is why it is crucial to discuss the specifics of your case with an experienced Texas truck accident attorney. They will be able to assess your situation and provide you with an expected estimate of the timeline. The following elements are typically the significant components that could impact the length of your case:
Receiving Treatment for Your Injuries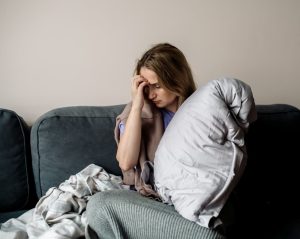 This is the first thing that must happen in the injury claim process. You must receive prompt medical attention. Only a doctor can diagnose injuries. Diagnosis must be completed promptly to avoid any injuries getting worse. This can occur when injuries are left undetected, even for a relatively short time.
Some types of injuries may not be immediately apparent. These can include post-traumatic stress disorder (PTSD) and concussions. Your doctor will likely perform specific tests to diagnose and rule out various conditions. You may receive referrals to specialists as well. When you receive medical care, you will also begin to establish documentation. This will be critical in building your case.
Investigating the Accident
You must prove that your injuries directly resulted from another party's negligence. This is required for you to receive compensation. Negligence refers to the failure of the other party to act safely. There is a significant amount of documentation that must be collected as evidence. The amount of time this takes depends on the complexity of your case.
In a truck accident, there may be multiple parties involved. These can include trucking companies, truck manufacturers, and mechanics who perform maintenance. It may take a while to establish what occurred during the accident. The potential settlement amount may be significant if the accident and your resulting injuries are severe. This means that the stakes are high. In such situations, the other party may be uncooperative. This can drag out how long the investigation takes.
 Settlement Negotiation
Most truck accident claims are settled before they ever go to court. However, the process of negotiation can be a source of delay. Insurance companies may try to get you to accept a settlement offer quickly to avoid having to pay as much as your claim is truly worth.
There may be multiple rounds of negotiation as your attorney examines the settlement offers received. An experienced Gibson Hill Personal Injury truck accident attorney will determine the full amount you may be entitled to. These may include medical bills, physical therapy, prescription medication, future medical care, future earnings, lost wages, emotional distress, and pain and suffering. Your attorney will evaluate each settlement offer and reject any lowball offers.
In some cases, negotiation may be unsuccessful. This means that your case may go to court, which can be another source of delay. The trial could be rescheduled, which can occur multiple times in some situations.
Contact Gibson Hill Personal Injury
If you have been hurt in a truck accident in Texas that was not your fault, you may be entitled to compensation. You need to talk with a personal injury attorney with extensive experience taking on trucking companies and their powerful insurance companies. Gibson Hill Personal Injury is here to serve you from our two offices in Houston and Austin.
We will answer any questions during a free consultation. There are no upfront costs, and we do not charge a single dollar unless we win your case. We only get paid if you receive compensation for your losses. This means you have one less thing to worry about. Call us or reach out to us online to speak with an experienced Texas truck accident lawyer today.