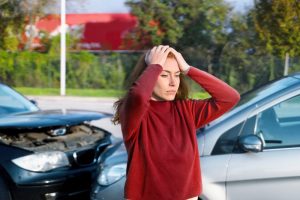 Speaking with an experienced Texas car accident lawyer after a minor collision can prevent difficulties. A seasoned attorney can advise you to take steps that might not occur to you on your own. These actions can help you build a strong case if you eventually choose to file a claim with the at-fault driver's insurance company. Understanding the benefits of hiring a lawyer for a minor car accident can help you determine the best steps for you to take.
"Minor" car accidents are among the most common types of automobile collisions in Texas. Being involved in a minor accident can seem more like a nuisance than a serious cause for concern. However, the fact that an accident does not cause extensive damage to a vehicle does not mean that it may not have considerable consequences at some point in the future.
Minor Car Accidents Can Cause Hidden Injuries
Most people do not realize that life-changing injuries can happen in a minor accident. Yet even a relatively slow collision between two cars can create a force greater than the human body can withstand. These injuries often don't appear until hours, days, or weeks after the crash. The sudden jolt of a rear-end collision can cause whiplash or concussions that become apparent later. These injuries can have severe consequences if left untreated.
If you speak with a car accident attorney, they will probably encourage you to seek immediate medical attention. These health checks can often uncover hidden injuries. The sooner you consult with a lawyer, the stronger your injury claim can be.
Can Someone Sue You for a Minor Car Accident (Fender Bender)?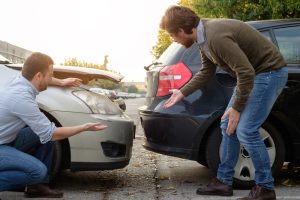 Even if you do not believe you were at fault for the collision, the other driver may choose to file a lawsuit against you. They may have seemed fine after the crash, but they may later realize that their car had significant damage. They may then choose to file a claim against you. Although the case may not go far, it can create a serious legal headache for you.
To avoid this situation, you should always report your accident to your insurance company and to local law enforcement and speak to a car accident attorney. They will document the facts and circumstances of the incident. If the other driver files a suit against you, your lawyer can shield you from any unwarranted claims.
Mistakes to Avoid After a Minor Collision
Many people who are involved in minor car accidents make the following mistakes that can hurt their claims:
Leaving the scene without alerting law enforcement: Texas law requires you to report any accident that results in injury, death, or property damage of more than $1,000. Failing to report the accident can count against you if you later choose to file a claim.
Failing to gather evidence: You should always take steps to document a car accident. Taking photos and videos of the scene can help demonstrate that the other driver was at fault. Exchanging information with the other driver and any potential witnesses can allow you to follow up with them when necessary.
Ignoring your medical needs: Seeking medical treatment immediately after an accident can demonstrate the link between the collision and any injuries. Failing to go to the hospital may hurt your claim.
How to Find a Good Car Accident Lawyer
Finding the right car accident lawyer can be the most important decision you make after a car accident in Texas. You should look for a knowledgeable professional with extensive experience dealing with insurance companies in your area. Furthermore, a good lawyer will understand the challenges you are facing. This empathy will allow your attorney to fight passionately for your best interests.
An excellent car accident attorney will also be able to give you confidence that they will build a successful case on your behalf. They should have a proven track record of favorable settlements and verdicts. Their website should display testimonials from former clients who can offer positive reviews about the attorney's work ethic, communication skills, and credentials.
Contact an Experienced Gibson Hill Personal Injury Car Accident Attorney
No matter how serious a car accident may seem, consulting with an attorney is always a good idea. The experienced Gibson Hill Personal Injury car accident lawyers in Houston and Austin will assess your situation and help you understand your legal options.
Protect your rights. Call our offices today at 512-580-8334 or contact us online for a free consultation to learn more about how we can help you.
Related posts: