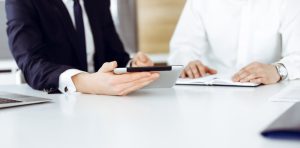 Pain and suffering are the hardest parts of an injury to explain. If you have been injured due to another person's carelessness or negligence, it is easy to explain that your leg was broken, but getting someone else to understand the way your leg hurts or the specific feelings of confusion and anger you have because of the accident and the time you must spend in the hospital is more difficult.
Pain and suffering are still part of your accident claim. Even if these things are harder to explain, you're entitled to be compensated for the harm that's been done to you.
Pain and Suffering Defined
"Pain and suffering" is a phrase that refers to the intangible mental losses you suffer because of your accidental injury. These losses don't come with a specific price tag. The cost of x-raying and setting your broken leg can be tallied, but the pain you feel while waiting for it to heal is different.
When pain affects the rest of your life, it also becomes part of your compensation. For instance, while you're waiting for your leg to heal, you may be unable to work. The lost wages are considered an economic loss (there is a dollar value), but the changes to your life because of your inability to work are a non-economic loss (loss of contact with co-workers, for instance), and you are entitled to compensation for that as well.
Documenting Pain and Suffering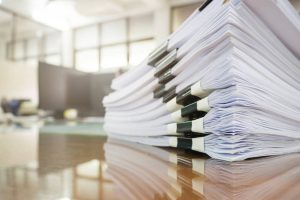 Unfortunately, there is no way to measure "pain and suffering" on a scale and award compensation accordingly. Some people shrug off physical pain but suffer psychological pain over any kind of loss. Others can experience severe personal loss without difficulty but can't stand going to the dentist. Because it is entirely subjective, proving "pain and suffering" can be difficult.
The best way to document the degree of your pain and suffering is to provide as much documentation as possible. There are ways to present your case clearly and help show the degree of pain and suffering even without a medical scale.
Daily journal. This should detail everything that goes on throughout your day and how your injury affects your life. You should be as specific as possible when documenting your routine. Instead of saying your leg hurt, say "sharp stabbing pain, seven on a scale of one through ten, unable to stand up without assistance." Write down whether medication helps and how much or how little.
Psychological journal. If you are experiencing psychological effects from your injury, note them in your journal. PTSD is a real and serious effect of severe injury, and you should keep track of any nightmares or anxiety you may be experiencing. If you find you are suffering from depression or other disorders following the accident, you should mention this and seek treatment. Again, be as specific as you can.
Therapy records. If you are receiving physical therapy following the accident, your therapist should be keeping track of your progress. This progress can help show the impact the injury has had on your life and how things have changed since you started therapy. There is a tendency to think that once your bones have healed, you will be "back to normal." Therapy records help show that this is not the case.
Reports from friends and family. Getting statements from your friends and family about how you are versus how you were will show the daily effects of the injury on your life. Because pain and suffering is subjective, having your family describe how you are acting since the accident helps paint a picture of the way the accident has altered your lifestyle.
The purpose of these documents is not to exaggerate or dramatize your "pain and suffering." To show a judge or jury the effect an injury has had on your life, you need to get out of the habit of saying "I'm fine" or "I feel okay" when asked about your injury. It will help to have this type of loss assessed by an attorney who has deep experience with personal injury cases in general and your type of injury in particular and knows how the insurance company and the courts might view this type of loss.
How We Can Help
Contact the Texas personal injury attorneys of Gibson Hill Personal Injury if you believe you have been injured due to another person's carelessness or negligence and need advice on how to proceed. Our legal team can present your case to the insurance companies or to a judge and pursue the compensation you deserve for your physical and emotional pain and suffering.
Remember, you have a limited time to file a lawsuit in Texas. The statute of limitations allows two years from the date of the accident to file a personal injury lawsuit. Contact Gibson Hill Personal Injury at 512-580-8334 today. We're waiting for your call and your initial consultation is free. We're here to help.