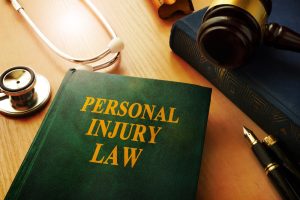 Hiring a personal injury attorney is critical after you're injured in an accident someone else causes. Finding someone you can trust to meet your needs and try to reach your desired outcome is challenging. However, there are various attributes you should look for when choosing your lawyer.
You will likely end up with an inexperienced lawyer or one who puts their interests above yours if you don't do your research. Picking a random name from an online search isn't enough. You must explore your options and find a personal injury attorney with the necessary qualifications and skills to get the job done.
Below are some factors you should consider while looking for a personal injury lawyer.
What is a Personal Injury Lawyer
Personal injury is a specific practice area that involves a person's injury or death due to someone else's negligent or careless actions. Cases can include car crashes, slip and falls, medical malpractice, and similar scenarios.
You should ensure the person you hire has extensive experience in personal injury. If you hire someone who practices in various areas of law, it is likely they don't have the skills and knowledge to handle your specific type of case. Confirming an attorney's practice areas is as simple as looking at their website.
What Does a Personal Injury Lawyer Do?
Many personal injury cases settle before pursuing a lawsuit becomes necessary. Reaching a settlement during a claim with the insurance company is possible. However, if the insurance company doesn't offer an adequate settlement amount or denies the claim, you might have to proceed with a lawsuit.
You should confirm that the lawyer you hire has trial experience. If someone has never taken any cases to court, it could be because they're not looking out for their client's best interests. Many attorneys try to avoid the courtroom at all costs and will do everything they can to settle the case. Some might pressure their clients into settling for an insignificant amount of money, so they don't have to go to court.
Review Client Testimonials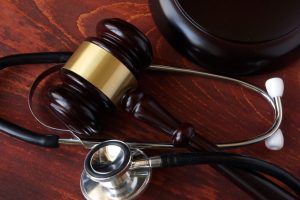 Attorneys typically include a testimonial page on their website (check out our testimonials). This section allows previous clients to leave reviews and feedback about their lawyer's work.
You should review each one to see whether there are more positive or negative reviews. Pay attention to what past clients say about the attorney you're considering.
A few negative reviews likely don't mean anything. However, if everyone leaves similar comments, the information is likely true. You should find someone else if there are many more negative reviews than positive ones.
Communication Skills
Communication is a vital part of any attorney-client relationship. Hiring someone and discovering they're not readily available to speak with you can be disappointing. You endured a traumatic experience and want someone to be by your side while you pursue a case. If you hire someone who doesn't pick up the phone or respond to your emails, it can feel like you're in this situation alone.
You can tell a lot about a lawyer from your first meeting with them. Be sure to ask them questions and carefully process their answers. Inquire about the forms of communication they use and how often you can expect to hear from them about your case. You shouldn't leave the first meeting with more questions than answers.
Personal Attention
Some law firms have teams of attorneys, paralegals, and case managers working on every case they take. Their large staff might seem beneficial but could prevent you from getting the one-on-one attention you need. You could hire someone you feel comfortable with but get passed off to their partner or assistant.
Feeling like a priority is crucial for many accident victims. You should know you can reach out to your lawyer when you need them, and they will be there for you. Find out whether the attorney you meet with is the one who will handle your case. Ask if you will deal with them exclusively or if they often work with others at the firm on their cases.
Contingency Fees
Personal injury attorneys often take cases on contingency. That means there are no upfront fees or costs to retain their services. Instead of paying them by the hour or for each meeting or phone call you have with them, they take a percentage of the compensation they recover for their clients.
Be careful while discussing contingency fees. Some personal injury attorneys say they work on contingency but will charge other costs throughout the case. If their fees are 100 percent contingent on securing compensation on behalf of their clients, you should not have to pay your attorney anything until they resolve your case.
Speak to a Personal Injury Lawyer Today
Since 2013, Gibson Hill Personal Injury has represented injured clients in Texas. We have experience handling a range of personal injury cases, and we can hold individuals and companies liable for their misconduct. You can depend on our legal team to provide quality legal services and representation from the moment you hire us.
If you sustained injuries in an accident due to someone's negligence, call Gibson Hill Personal Injury at 512-580-8334 for your free consultation with one of our Texas personal injury attorneys.
Related posts: