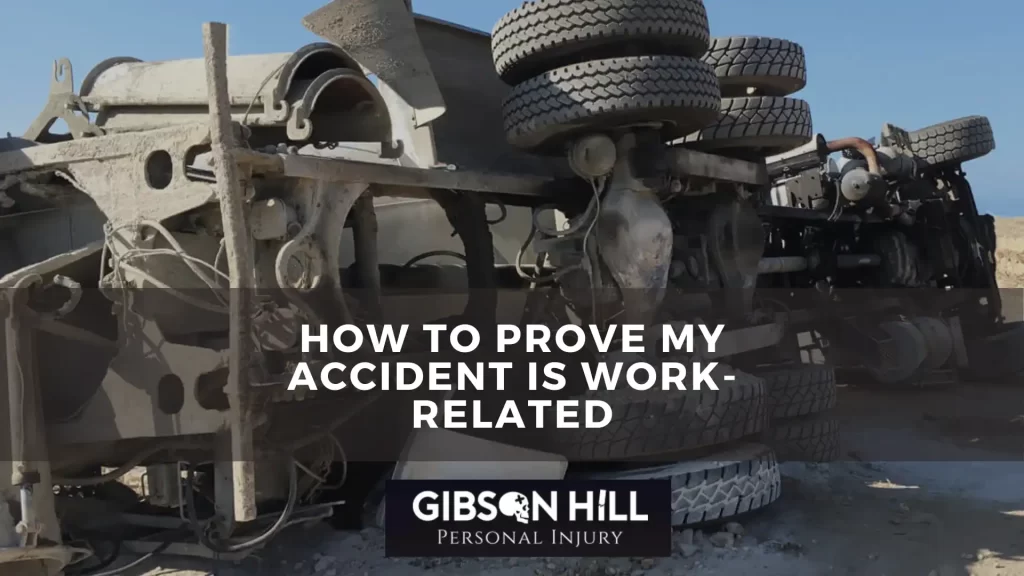 If you were injured at work, you may have to prove that your injury or illness was caused by your job. The Texas workers comp system is a no-fault system. This means that it is unnecessary to prove your employer was negligent to qualify for benefits.
However, unlike most other states, Texas does not require an employer to have workers' compensation coverage. When an employer has workers' compensation insurance, the policy limits the amount of compensation an injured employee can receive.
If an employer decides not to purchase workers' compensation coverage, it leaves the employer open to personal injury lawsuits when an employee is injured on the job. Without workers' compensation coverage, you may need to prove your illness or injury was the result of your employment.
Gather Evidence After a Work-Related Injury or Illness
One of the primary ways of supporting your workers' compensation case is to gather evidence of your illness or injury. Texas workers' compensation law does not cover injuries if they were the result of a willful criminal act, self-injury, horseplay, or intoxication on the job.
You must file a personal injury report within 30 days. It is important that you get a copy of this report as well. This is part of the evidence you gather to support your claim. In addition, you will want to gather any security footage from surveillance cameras that may have captured the accident. If co-workers were present when you were hurt, your Texas personal injury attorney will speak with them about what they saw.
If you were injured at work, you should see your healthcare provider as soon as possible. Medical notes with a verifiable diagnosis can have a significant impact on proving your case. In addition to seeing your healthcare provider, you must also keep any appointments with specialists that may be prescribed. This can include a physical therapist or other healthcare specialists, such as an orthopedic surgeon.
If you're prescribed medication, keep a written statement from your physician about why they are being prescribed and how they will affect you. Additional information that can help provide evidence to support your claim includes pictures of the scene and your injuries, reports that show you were working at the time the injury occurred, and maintenance reports about any equipment involved.
Explanations Your Employer May Use Against Your Claim
Workers' compensation claims can get expensive for employers. Many do not want to incur this cost and may decide to spend time and energy discrediting your claim. An employer's attorney may try to claim your injury wasn't work-related. For example, they may say you were at work, but not on the clock at the time of your injury.
They may try to prove that you were using equipment in a way that was unauthorized or that you weren't following protocol. If you wait too long to report the accident, this may imply that your injury is not as significant as you claim. Lastly, some employers may dig into your past and try to prove that your injury was the result of a pre-existing condition.
What to Do If You Are Injured at Work
There are several steps you can take directly after you are injured on the job that can help support your claim for workers' compensation. These steps include:
Call 911 if the injury is severe and you need immediate medical attention
Fill out an injury report for your employer
Gather the names of people who are potential witnesses
See your healthcare provider as soon as possible after an accident
Keep copies of your healthcare provider's notes
See all specialists recommended and take all medications prescribed
Document how the injury has affected your ability to do activities of daily living
Your Texas personal injury attorney will help gather witnesses and expert witnesses to help support your claim. They will speak with your co-workers and other witnesses who may have been nearby when the accident occurred. Your attorney will also have access to medical experts and mental health professionals who can provide information to the court about how your accident has affected your life.
If you're no longer able to work or perform the duties of your job as you did before you were injured, your attorney may engage an occupational expert who can analyze your abilities and limitations to provide evidence about them to the court.
Call Gibson Hill Personal Injury for Experienced Representation
If you were injured at work because of someone else's negligence, you may be entitled to compensation. The compassionate and experienced attorneys Texas workplace injury lawyers of Gibson Hill Personal Injury can help protect your rights and fight for the compensation you deserve.
Our attorneys handle each case personally. You can depend on our team to aggressively seek the maximum compensation to cover your costs, including medical bills, lost wages, and pain and suffering. We understand the physical, financial, and emotional burden you may face after an injury at work. You can count on our team for caring and experienced representation. Call our office today at 512-580-8334 to schedule your free consultation.