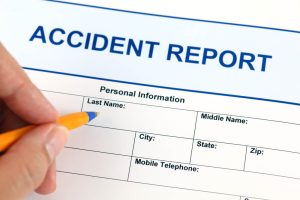 If you've been involved in a car accident, you probably aren't thinking about how to get your accident report, but you'll need the report for your insurance claim. Your attorney will want to see it when it comes time to file any legal action against the other party in the case. You will not be given the report at the scene, and you might have forgotten about it.
Gibson Hill Personal Injury knows you have other things on your mind right now than tracking down your incident report. There are a few steps to take so you can get the accident report with a minimum of stress and expense.
At the Accident Scene
In Texas, the responding officer does not have to fill out a report, called a CR-3 or a Texas Peace Officer's Crash Report, unless the apparent damage is more than $1,000 or unless there was an injury or death. Your insurance company may want a police report for a minor fender bender, but the police will not respond and fill out a report. If you want an unofficial report for your records, the CR-2 or "blue form" can be completed, although it is not filed or kept by DOT.
The officer will give you an incident report number at the scene. You can use this number to find the report at the Texas Department of Transportation's online site. There is no need to request any other information at the accident scene, as everything you need will be on the report when you receive it.
After the Accident
The report is available online within ten days of the accident, although you should allow at least two weeks for the document to become available (ten business days).
There is a nominal fee to retrieve your report, slightly more if you want a certified copy. You must provide evidence you are a "relevant person" to receive a copy of the accident, such as a person involved in the accident, a representative or attorney, or an insurance policyholder.
If you cannot recall the incident number, you can still request a copy of the report by providing the date and time of the accident, the location, and the name of the driver involved.
If you are unable to access the website or would prefer to make your request by mail, you can send the request to the DOT directly. In that case, the response will take an additional 20 days to receive and process.
The DOT does not keep photographs and videos. They are kept by the recording agency. If your accident was photographed or videotaped by the city police or state troopers, you would need to contact their offices to obtain copies.
What If My Report Isn't There?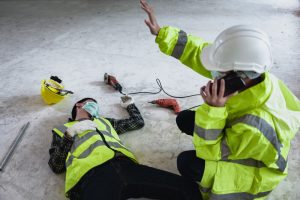 If ten days have passed and your report is not on file, the first thing you should do is wait a few more days. Police officers handle a large volume of calls daily, and the DOT must input a staggering amount of data. If another week has passed and your report is still not available, you should consider consulting a lawyer.
There are several possible reasons your report is unavailable. A paperwork backlog at the responding department or DOT could mean that your report is still sitting in someone's to-do box somewhere. The officer who took the report could have been transferred or reassigned before completing the report. Or the number could simply have been entered improperly.
Your attorney can make the necessary inquiries to the agencies involved and find out where the report might be, and if necessary, issue subpoenas if it seems that the document is being withheld. It can be as simple as a phone call to the right office.
How We Can Help
Your insurance company needs the accident report so they can determine the cause of accident and degree of fault. This lets them make settlement offers and issue payments for bills and repairs. Your attorney needs the report for contact information to establish timelines and scene data, and develop a strategy for your future legal action.
If you have been injured in a car accident that wasn't your fault, and need help obtaining your Texas accident report, contact the Texas car accident lawyers of Gibson Hill Personal Injury at 512-580-8334 today. If you are having trouble finding or deciphering your police report, or you have questions about your claim, Gibson Hill Personal Injury and our legal team can give you knowledgeable advice on how best to proceed. The consultation is free and confidential.