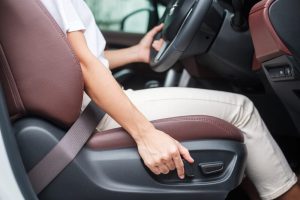 Most of us understand that when we make a mistake or hurt someone else, we should bear the consequences of our actions. What makes hit-and-run accidents in Texas so frustrating is that the driver who injured you is clearly attempting to avoid being held responsible for their negligent behavior. And if the hit-and-run driver is never found, it can be aggravating for crash victims and make it much harder for them to recover compensation for their injuries.
The Texas hit-and-run accident lawyers of Gibson Hill Personal Injury want you to know that you have options for recovering compensation for a hit-and-run accident even if the driver is never found. We can explain these options and help you pursue financial relief for everything you have been through. Our team of experienced personal injury attorneys will take care of all the paperwork and insurance negotiations related to your claim to make the process as easy as possible for you. This way, you can focus on getting medical treatment and healing instead of worrying about a complicated legal battle.
It is easy to feel hopeless if you cannot find the other driver after a hit-and-run accident, but our Texas personal injury lawyers can help you find other options to recover compensation for your injuries. Keep reading to learn more.
How Uninsured Motorist Coverage Can Help After a Hit-and-Run Accident
In Texas, you have the right to file an insurance claim or lawsuit against a negligent driver if you were injured due to their negligent actions. However, to file an insurance claim or lawsuit, you need to be able to get ahold of the other driver. In a hit-and-run accident, you may never see the other driver again, which complicates the process of recovering compensation for your injuries.
However, there might still be insurance options for you if the other driver is never found after a hit-and-run. Uninsured motorist coverage is meant to cover your losses in the event you are involved in a crash with a driver who does not have auto insurance. A hit-and-run crash is functionally the same as a crash with an uninsured motorist, as you are unable to file a claim for your injuries against another insurance company. This means you can file a claim with your own insurance company after a hit-and-run and use your uninsured motorist coverage to help cover your losses from an accident.
Limits of Uninsured Motorist Coverage After a Hit-and-Run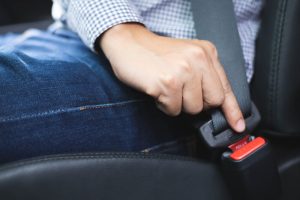 While uninsured motorist coverage can be incredibly helpful after a hit-and-run accident, there are certain things that limit what compensation you can receive. First, the total amount you can receive in compensation is determined by the limits of your specific insurance policy. If your losses exceed your policy limits, you will need to find another way to cover those expenses.
The other limitation on uninsured motorist claims is what your policy will cover. While there are some minor differences between insurance companies and specific policies, in general, uninsured motorist insurance will only cover your medical bills and damaged personal property after an accident. Receiving compensation for these losses is certainly better than nothing, but you would likely be able to pursue compensation for additional losses if you were able to track down the driver.
Is Uninsured Motorist Coverage Required in Texas?
The Texas Department of Insurance says all auto insurers in the state are required to offer uninsured motorist coverage. However, drivers are allowed to decline this coverage if they wish. If you are not sure whether you have uninsured motorist coverage, look at the details of your auto insurance policy.
What If I Do Not Have Uninsured Motorist Coverage?
If you do not have uninsured motorist coverage and you are involved in a hit-and-run accident, your options for recovering compensation are much more limited. You may be able to use your personal health insurance policy to cover your medical bills, but health insurance generally does not cover things like property damage or your lost wages.
Aside from your health insurance, you may have medical payments coverage as part of your auto insurance policy, and you can use this coverage to pay for some of your medical expenses. If you do not have this coverage, you will likely have to bear the costs of your injuries yourself.
Contact a Texas Hit-and-Run Accident Attorney Today
The Texas car accident attorneys of Gibson Hill Personal Injury understand how deeply frustrating a hit-and-run accident can be, and we want to help you recover compensation for your injuries however you can.
Call us today at 512-580-8334 or visit our contact page for a free case review.