If you've been seriously hurt due to an accident caused by someone else, you need to speak with a lawyer. This is true no matter the type of injury or the circumstances surrounding the accident. The process of pursuing compensation after an accident is complex. As an individual, it can be frustrating and challenging to navigate. An experienced Texas personal injury attorney could provide the top-notch guidance, counsel, and representation you need and deserve.
What Should I Do First After an Accident?
It's crucial that you talk to a doctor right away after an accident. It may seem reasonable to try and assess your injuries, especially if you are not displaying any significant symptoms. However, this can be misleading. Some symptoms of serious injuries might not be immediately apparent after the accident. These could include whiplash, back and neck, or internal organ injuries.
When injuries such as these go undetected, they can progressively get worse. This means that your probability of recovery also decreases. To have the best possible chances for life returning to normal, you need to receive medical attention as soon as possible.
Do I Need a Lawyer?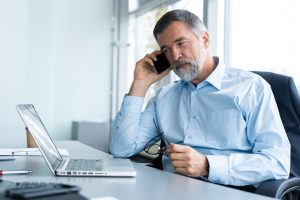 Each case is unique and depends on many different factors. There is no such thing as an average case or a one-size-fits-all approach. Only an experienced personal injury attorney can accurately assess your case. It would help if you had someone who understands the process of pursuing compensation after an accident.
This process can be challenging to navigate as an individual. There will likely be insurance companies involved. They have legal teams ready to defend the company aggressively and protect its bottom line.
One method they use is to offer settlements that are too low. They are hoping to settle the case by knowingly making unfair offers quickly. As an individual, you may see a dollar amount that looks reasonable. However, it may not include all the potential components of compensation to which you may be entitled. These may include:
            Physical therapy
            Future medical care
            Prescription medication
            Lost income
            Future earnings
            Emotional distress
You owe it to yourself to discuss your rights and legal options with an experienced personal injury attorney. The right lawyer will know all the elements that fair compensation may include. You could maximize your potential compensation by choosing an experienced attorney to represent you. You can also rest easy knowing that they are building the strongest possible case for you.
Call Us Now
If you've been injured due to an accident that you did not cause, you may be entitled to receive financial compensation. After seeking medical attention, it is recommended that you contact an experienced Texas personal injury attorney as soon as possible. With the help of an injury lawyer from our team, you could potentially recover the compensation you need to pay your bills, repair or replace damaged or destroyed property, and move on with your life.
When you hire Gibson Hill Personal Injury to represent you, we'll handle your case on a contingency-fee-basis. This means you won't owe us anything until we recover compensation for you. That means that our interests are entirely aligned. We won't get paid unless you get paid. So, call us or reach out to us online now for a 100% free consultation to discuss the specifics of your case today.
Related posts: