Injuries Caused by Inadequate Security – Houston Premises Liability Cases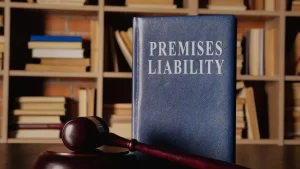 Property owners must provide a safe environment, including proper security measures for people who use their location. When they fail to take reasonable steps to protect the safety of the people who live, visit, or are allowed to be on-premises, these property owners can be held accountable. One of the ways property owners may be held liable is through proof of injury caused by inadequate security.
You could be entitled to compensation for medical bills, lost pay, pain and suffering, and other losses if you were injured due to inadequate security. At Gibson Hill Personal Injury in Houston, our experienced premises liability lawyers protect your rights and pursue compensation from all parties. You pay nothing unless we get money for you.
Call (713) 659-4000 for your free consultation.
What Is Inadequate Security?
Inadequate security cases are a type of premises liability case that stems from the requirements of property owners to maintain a safe environment for guests, tenants, residents, and everyone else with a legal right to be on the property. For example, a shopkeeper who fails to clean up a spilled drink can be held accountable for a guest who slips in the spill and is injured.
Likewise, inadequate security on someone's property occurs when a property owner or manager fails to provide adequate security measures to protect the property, its occupants, or visitors from harm. Examples of inadequate security on someone's property include:
Broken locks or security systems – If a property's locks or security systems, including surveillance cameras, are broken or malfunctioning, the property is vulnerable to break-ins or other criminal activity.
Poor lighting – Inadequate lighting can make it difficult to see potential dangers or intruders on the property, putting occupants or visitors at risk.
Lack of security personnel – Failing to hire security personnel, such as guards or bouncers, can leave people vulnerable to violent or criminal activity.
Inadequate response to security threats – If the property owner or manager fails to respond adequately to security threats, such as not calling law enforcement or not taking appropriate action to protect occupants or visitors, they could be held liable for any resulting harm.
Lack of emergency plans – Without an emergency plan, employees may be unable to direct visitors about what to do in an emergency, and occupants may not know how to escape when conditions require it, such as a fire or natural disaster, putting their safety at risk.
Protect from actions of others – Property owners must protect visitors and occupants from hazards caused by the actions of others, using criminal background checks, employee discipline, and personnel policies designed to keep people as safe as possible.
A property owner's failure to provide adequate security puts innocent people at risk for physical attack, sexual assault, and other tragic consequences. You should never have to trade personal safety for a night on the town or a day at the mall. Gibson Hill Personal Injury can help you understand your rights and seek compensation to help you get back on your feet after you were injured because of inadequate security.
Injuries from Inadequate Security
Inadequate security can lead to physical harm, emotional trauma, and financial losses. Injuries from inadequate security vary depending on the situation and the severity of the security breach.
Here are some examples of physical injuries that can result from inadequate security:
Broken bones
Sexual assault
Sprained or torn ligaments
Gunshot or knife wounds
Internal bleeding
Burns
Not all injuries from an inadequate security case are physical. Victims often experience emotional trauma, such as anxiety, insomnia, depression, and post-traumatic stress disorder (PTSD).
Places Where Inadequate Security Injuries Occur
All commercial and private property owners must take reasonable measures to prevent or warn visitors of potential dangers. In most cases, premises liability injuries from negligent security tend to occur in places that welcome the public, including:
Gas stations and convenience stores
Parking garages
Bars and restaurants
Nightclubs
Hotels and resorts
Apartment complexes
Retail stores and malls
Sports arenas
Performing arts centers
Colleges and universities
Government buildings
Parks and playgrounds 
Property owners have a duty of care to take reasonable steps to ensure that their property is safe for visitors and occupants. This duty also applies to maintaining the property in a safe condition over time. Property owners must regularly inspect their property and adjust their security measures accordingly.
Holding Property Owners Accountable for Inadequate Security
Believing that a property owner's inadequate security caused your injuries is one thing; proving that claim to pursue compensation is another. Premises liability laws are complex. Fortunately, the injury from inadequate security lawyers of Gibson Hill Personal Injury understand Texas law and are determined to hold negligent property owners accountable.
Inadequate security in a personal injury case may be demonstrated through several means. Here are some ways to show inadequate security in a personal injury case:
Evidence of prior incidents – Prior incidents, previous lawsuits, or a history of criminal activity at the location of the injury may be evidence of inadequate security.
Lack of security measures – Property owners should provide adequate personnel, such as security guards and a surveillance system to monitor the premises.
Failure to address known risks – Property owners or managers who are aware of potential risks and fail to take reasonable steps to address them may be held liable.
Violations of laws or regulations – An attorney may prove liability if the owner fails to comply with state and local security regulations.
Compensation for Inadequate Security Cases
According to the U.S. Department of Health and Human Services, the average cost for a 3-day hospital stay is $30,000. Most of us cannot afford to pay these bills without potential financial ruin. You deserve a strong legal advocate to help you recover money from the responsible party.
Each case is different, but common financial losses in an inadequate security lawsuit include:
Medical bills, including treatment for physical and emotional injuries
Lost pay
Pain and suffering
Personal property damage or loss
Physical pain and suffering.
Read more:
Contact a Premises Liability Lawyer from Gibson Hill Personal Injury for a Free Consultation
You should not have to pay for a property owner's negligent security. Let a dedicated attorney with Gibson Hill Personal Injury help you through the process.
Under Texas law, you only have two years to file an inadequate security lawsuit. It takes time to gather evidence, medical records, and witness statements to build a strong case. Don't wait – the sooner you seek legal counsel, the better your chances of recovering compensation.
Reach out to the compassionate premises liability attorneys of Gibson Hill Personal Injury in Houston today. You owe us nothing unless we gain compensation for you. Call us at (713) 659-4000 for your free consultation.
Read more: