Car accidents can have life-altering effects, from physical injuries to emotional trauma and, in many cases, financial losses. If you suffered injuries from a car accident caused by another driver, you might wonder how much you can expect to receive in a settlement.
This blog post will discuss what you can expect from a car accident settlement and provide tips on maximizing your compensation.
Compensation You Can Recover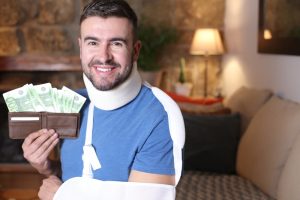 When you're injured in a car accident, you may be able to recover compensation from the at-fault driver's insurance company. There are several types of losses that you can recover in a personal injury claim. These include:
Medical expenses: If you have suffered an injury in a car accident, you may be able to seek reimbursement for any medical expenses you incurred as a result, including hospital bills, prescription medications, and physical therapy costs.
Lost wages: If your injuries caused you to miss work, you might be able to seek compensation for lost wages and loss of future earning capacity.
Property damage: If your vehicle was damaged or destroyed in the accident, you might be able to get compensation to repair or replace it.
Pain and suffering: Emotional distress caused by an accident, including physical pain, mental anguish, and loss of quality of life, although intangible, are compensable losses.
Punitive damages: In some cases, a court may award punitive damages to punish the at-fault driver or their insurance company for particularly egregious behavior.
No two accidents are exactly alike, and the types of compensation you may be able to obtain will depend on the specific facts of your case. An experienced Gibson Hill Personal Injury car accident attorney can help determine the value of your accident-related injuries and losses.
How Is Settlement Value Calculated?
When it comes to car accident settlements, the value is typically based on a combination of factors and the losses you incurred due to the accident. The compensation you receive will depend on the severity of your injuries and their impact on your life. To determine your settlement's value, the insurance company or court may look at various pieces of evidence, such as witness statements, medical records, and repair estimates. The specifics of your case will ultimately determine the amount you can expect to receive in a settlement.
Factors That Affect Your Settlement Amount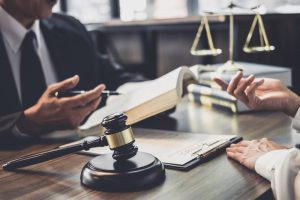 When seeking compensation for your car accident, various elements of your case can affect the amount of your settlement. Factors that can impact the amount you receive in your car accident settlement include:
Injuries and losses: The severity of your injuries, the duration of your recovery period, the costs of your medical expenses, lost wages, and any property damage incurred will all factor into your settlement amount.
Insurance coverage: The at-fault driver's insurance policy limits could be a factor in the size of your settlement.
Negotiation skills: Having a skilled negotiator on your side can help increase the chances of getting a fair settlement from the insurance company.
Pre-existing Injuries: If you have pre-existing medical conditions or injuries that were exacerbated by the accident, you must prove that exacerbation with objective evidence, or the value of your claim and your settlement amount might be affected.
Contributory negligence: Your settlement could be reduced if you are partially at fault for the accident.
How a Car Accident Attorney Can Help
Having the right attorney on your side can make all the difference when pursuing a settlement for your settlement. An experienced car accident attorney will have a thorough understanding of the law and can use that knowledge to help you pursue compensation for any injuries or losses you've sustained. An attorney can provide knowledgeable advice on how to proceed, help you understand your legal rights, guide you through the claims process, and negotiate with insurance companies to get the best possible settlement. Additionally, they can handle all paperwork, investigate potential negligence in the accident, and build a strong case on your behalf.
Speak with a Texas Car Accident Attorney
If you suffered injuries in a car accident caused by someone else, speak with a member of our legal team who can help you evaluate your case and maximize your potential settlement. At Gibson Hill Personal Injury, our experienced attorneys have the knowledge and resources to effectively evaluate your case and aggressively pursue the best possible outcome on your behalf. We have lawyers who specialize in car accidents in Houston and Austin, and they are ready to speak with you about your case.
Call 512-580-8334 today to schedule a free consultation.
Related posts: